In this update: 
Record Year for Client Success in Securing Capital * Hiding in Plain Site – The IRS Website * Meet an Advisor * Meet a Partner *  Upcoming Events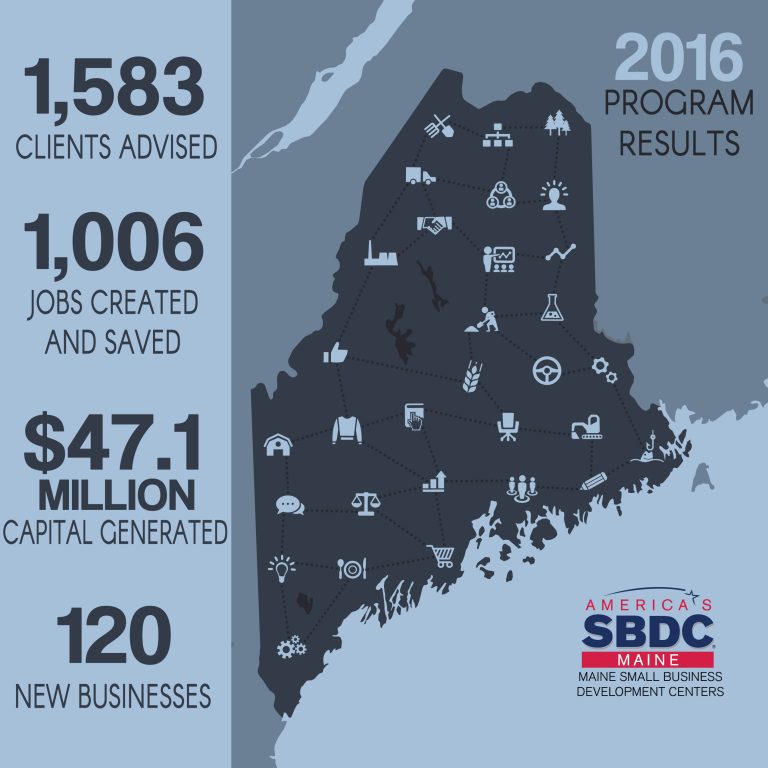 It was a record year for Maine SBDC clients securing capital to start and grow their companies in 2016, according to a recently released annual report.
Maine SBDC provided no-cost business advising to nearly 1,600 entrepreneurs and small business owners throughout Maine in 2016. Fourteen certified business advisors across Maine helped clients secured an unprecedented $47.1 million in capital to start and grow their businesses, more than in any other year in Maine SBDC's 39 year history. In addition, the Maine SBDC helped these clients create and save over 1,000 jobs and start 120 new businesses.  
To view the entire 2016 annual report,  click here!
Hiding in Plain Site – The IRS Website 
Often small business scour the internet trying to find information. Often they resign themselves to hiring an accountant, and other times they call me hoping that I can offer some wisdom. I work for the Maine SBDC in Portland, a free and confidential business advising service. More often than not, because I am not an accountant, I end up first guiding my clients to the
wealth of information that can be found 
for free
 at the IRS website.
In this blog post, Business Advisor Peter Harriman gives you some helpful tips on navigating the IRS website, including recommended articles he feels every business should read and know about. 
Read more…
Maine SBDC Business Advisor since 2015
Territory: Aroostook County
Offices in: Caribou, Fort Kent, Houlton
Josh works with entrepreneurs and small business owners on matters relating to business startup, expansion and survival. In 2016, Josh helped 126 clients in Aroostook County to create and save 82 jobs, start 13 new businesses, and access over $4.4 million in capital. Josh's clients including
Portage Lakeside Cabins
,
Aroostook Driving School
, and
Autotronics
.
TO SIGN UP FOR OUR NEWSLETTERS, JUST FILL OUT THE FORM BELOW!