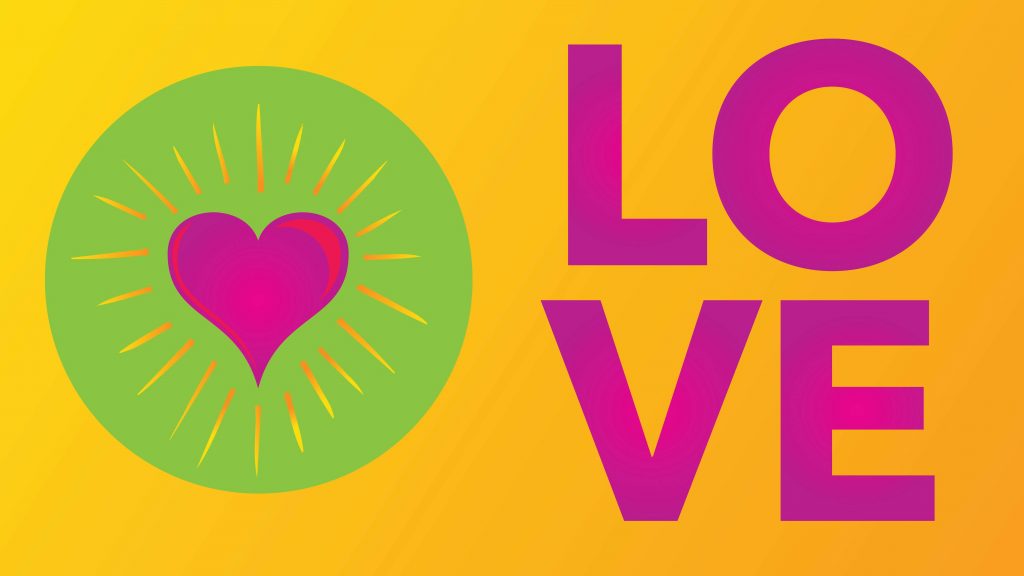 Even before the pandemic changed the way we interacted with each other, people were looking for deeper connections. Joanne Steenberg found a way to create those shared moments with something called a "Love Card" A simple green circle with a pink heart in the middle and a message on the back saying 'You are holding this card because you are loved…" They quickly became an easy way for people around the world to make a positive impact in someone's life.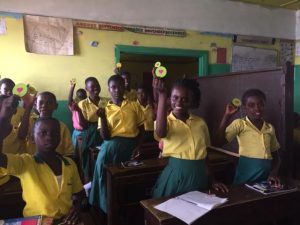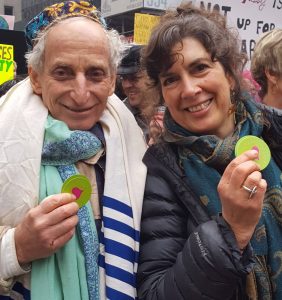 For several years Joanne had been creating and sending out these cards for free for the sake of "doing good". But after a bit of viral success, her orders skyrocketed, so she reached out to Business Advisors Shannon Byers and Jenn Stein for help making the business more sustainable. 
Together they were able to determine the best options for her pay-it-forward model, keeping the heartfelt aspect of her passion project while determining the entrepreneurial necessities. Taking into consideration the viral success they created plans to work through updates to her sales process and marketing goals. They have also had tough conversations about what she wants her ongoing role to be in the business. As things have fluctuated they have worked together to navigate each new issue as a learning experience creating good locally and worldwide. With Shannon and Jenn's help, the Love Card website was updated to a new ordering process allowing folks who want free cards to order them, as well as folks who want to support The Love Card mission and order cards by donating and/or purchasing.
The SBDC dream team embraced The Love Card project, kept its generous nature, and helped accomplish the dream of becoming a sustainable business. What started out as a simple altruistic project has given away close to 100,000 cards, today there are now over 250,000 Love Cards distributed with sustainable support and a mission that just keeps growing.  The Love Cards are now in every state of the US as well as South and Central America, Europe, Asia, Africa, Canada, Australia, New Zealand, and beyond.

Joanne commented "Shannon and Jenn are a great team.  They are amazing listeners.  This project is a project deep from the heart and it goes way beyond just selling a product.  In fact, I didn't want to "sell" Love Cards.  Their deep listening and understanding of the mission helped to put The Love Card on the map in a new way.  Their generosity of time and attention is now a big part of The Love Card mission, which is all about paying forward kindness and extending love to others to help soften this world we live in and uplift people.  They were an incredibly positive force to work with and I can't wait to meet with them again to take things to the next level."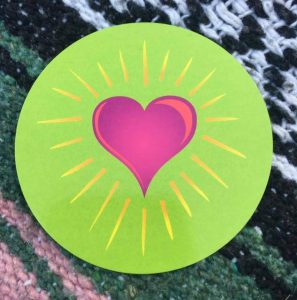 Business Advisors: Shannon Byers and Jenn Stein 
To follow this growing Maine business, visit their website or Facebook.
Web: https://www.thelovecard.org/
Facebook: https://www.facebook.com/thelovecard.org
Instagram: @the.love.card
The newly created Love Card video is worth a few minutes of your time to understand the scope and breadth of the project. https://www.youtube.com/watch?v=cTSZ0CE2iFQ&t=1s