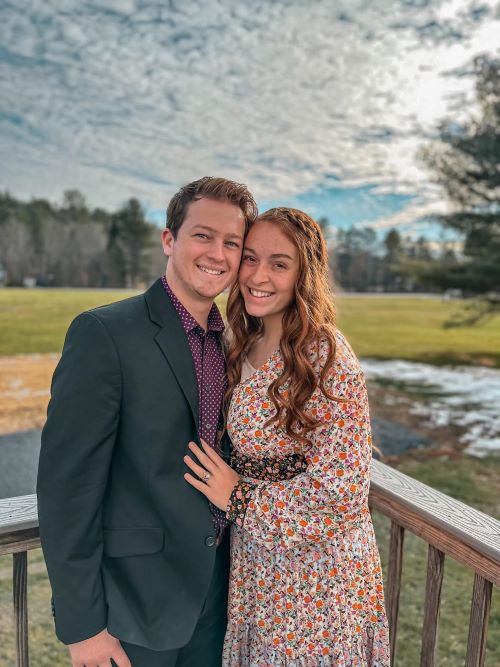 Making the transition to digital marketing has not been easy, especially for rural Maine. With a lack of internet infrastructure and old-school mentalities, small businesses need to be inventive with their marketing strategies. Noah and Ashley Sixberry know this all too well, both having grown up in Maine. So they started Sixberry Solutions in 2020 to bring quality website design and effective organic marketing strategies to the Maine market, as well as across the US.
Noah first connected with Maine SBDC at CEI Business Advisor Peter Piconi when he was looking for help navigating the next phase of business growth. They spent time assessing the business model and considered immediate needs as well as long-term strategies for growth. Together they determined that a small loan would be helpful to consolidate debt. Peter helped Noah develop a comprehensive and detailed business plan, which ultimately resulted in his loan being approved! They also spent a considerable amount of time developing a communication strategy, as Noah joined the cohort for the Skowhegan pitch contest. They practiced his pitch and ways to translate the value proposition to a broad audience.
To better understand Noah's accounting software, they resourced Maine SBDC at USM Business Advisor Tina Oddleifson to co-advise, utilizing her expertise in QuickBooks. As a result of their work together and securing the loan, Sixberry Solutions was able to free up capital to work on projects they had been dreaming about pursuing. They also had one of their best months of business!
Noah commented on his work with the Maine SBDC, "Stick with your advisor, even if you have a question you do not think they have the answer to because of the industry they were in. The team is very close and can quickly set up a meeting to help you answer any questions."
To learn more about this small business and their services, check out their website, Instagram or Facebook page!