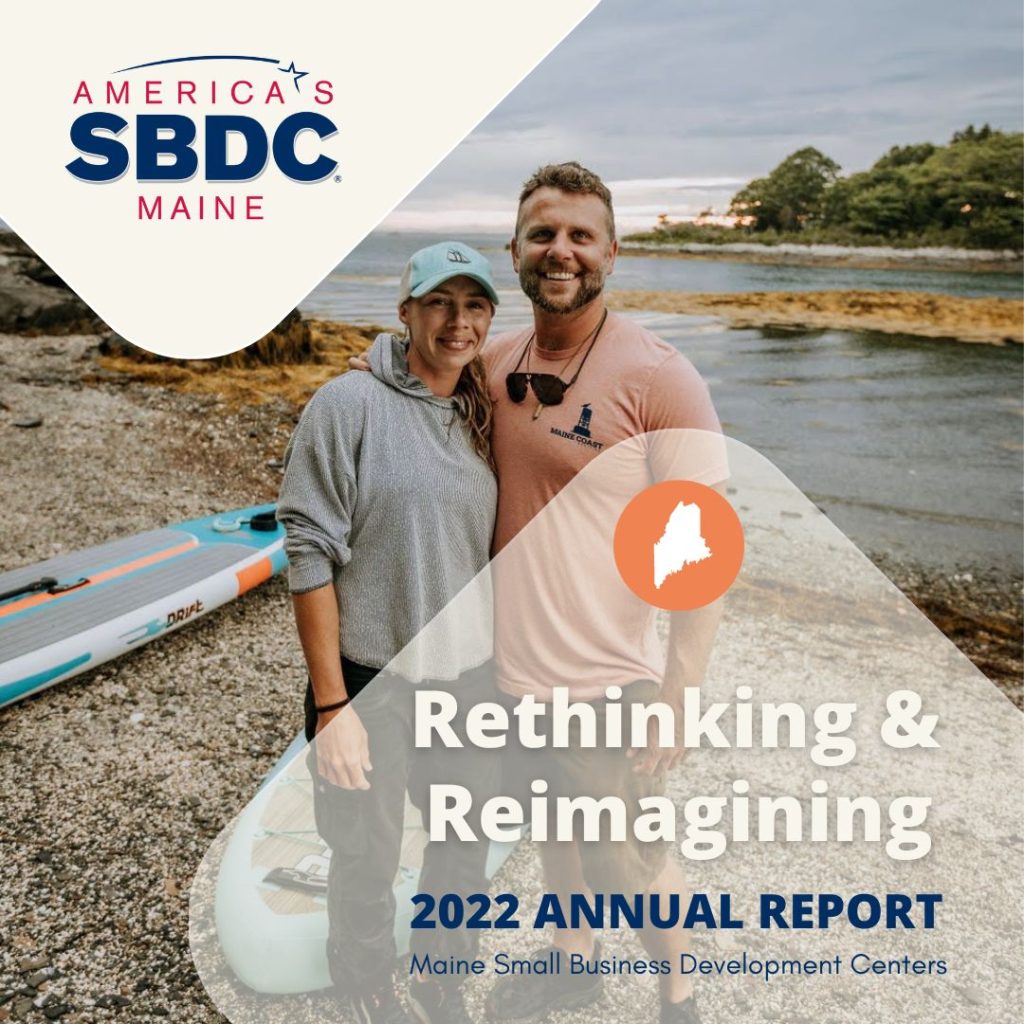 February 28, 2023
Today the Maine Small Business Development Centers (Maine SBDC) announces the release of its annual report for 2022.
The report showcases the achievements and impact of Maine SBDC's efforts in supporting entrepreneurs and small businesses through business advising, training and resources. The report also highlights individual entrepreneurs, illustrating the transformative effect that Maine SBDC's services can have on small businesses and the broader community.
In 2022, business advisors across Maine provided no-cost, confidential business advising to 2,284 entrepreneurs and small businesses. They spent over 10,000 hours helping clients to start 129 new businesses, save and create 591 jobs, and access $30.3 million in funding.
Maine SBDC served entrepreneurs and business owners in communities across Maine to overcome challenges and accomplish their goals.  Maine SBDC clients included: 
53% Women Entrepreneurs
34% Rural Entrepreneurs
30% Young Entrepreneurs
12% Minority Entrepreneurs (Nonwhite/Hispanic)
10% Entrepreneurs with Low-to-Moderate Income
9% Entrepreneurs with Disabilities
7% Veteran & Military-connected Entrepreneurs
"Our team continues to provide guidance and support to businesses as they navigate the lingering effects of the pandemic. While common challenges like high inflation and tight labor markets persist, business owners are eager to get back to the basics, focusing on things like their business plans, marketing strategy, and financial projections," commented Maine SBDC State Director Mark Delisle. He continues, "As we move into a new year, you can count on our team to be here, working alongside business owners to confidently build a brighter future for Maine's economy."
To access the full 2022 Digital Annual Report, visit: