Michelle DeBlois and Kathryn Lariviere, both full-time middle school teachers, tri-founded LiteracyTech, Inc. with Peter Janett, a web application developer in December 2019.  Their vision was to create a web-based application that would bring educators and students together in the independent reading process. The app, which they named ReMo, streamlines the cumbersome and obsolete data management associated with literacy education and helps students engage with books they'll love.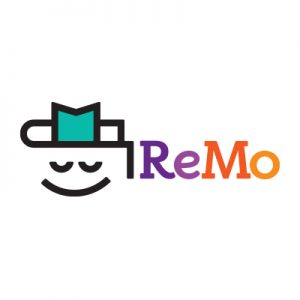 Michelle DeBlois approached the Maine Small Business Development Center (SBDC) this winter as a Top Gun participant. With a business plan written, they needed assistance in developing a reasonable financial path forward. Michelle and Kathryn worked closely with Business Advisor Raynor Large to analyze startup costs, sources of funding, revenue growth, and develop monthly projections. This extensive analysis and planning process ultimately led Michelle and Kathryn to take several big steps forward. They were awarded a grant from the Maine Technology Institute (MTI), won the Top Gun State pitch challenge, and most importantly, have the confidence to move forward in the next phase of development!
LiteracyTech, Inc. has launched its first phase of ReMo, and currently have numerous Maine educators beta testing the prototype. They are continuing to develop new functionality for ReMo while building its subscriber base and helping teachers manage their students' progress in the ever-changing education field.
Follow the LiteracyTech, Inc. team's success with their app ReMo!
Website: https://get.remo.app/
Business Advisor: Raynor Large