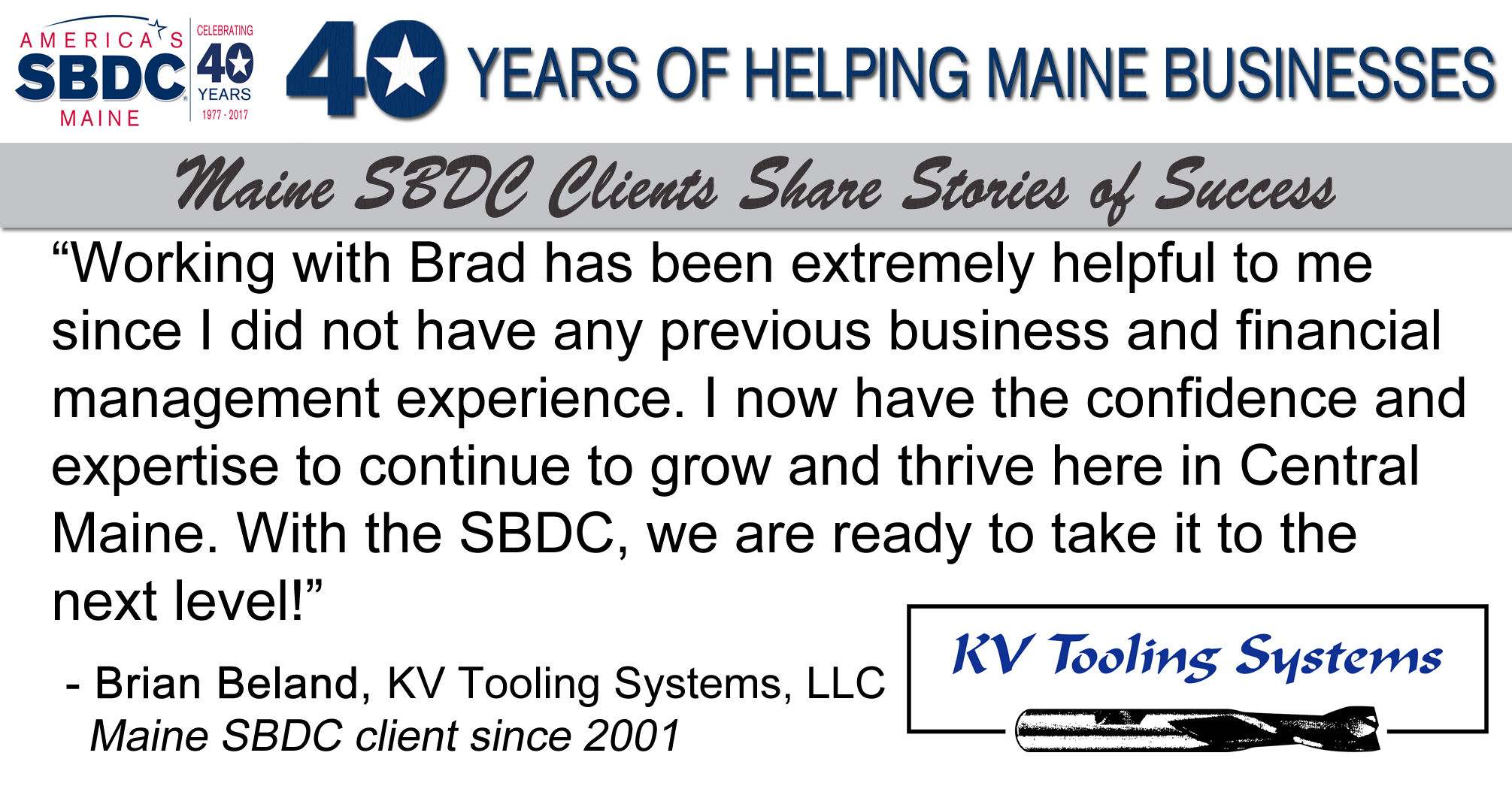 ---
By: Business Owner Brian Beland
Brian Beland is the owner of KV Tooling Systems located in Augusta, Maine. KV Tooling Systems provides the finest quality carbide cutting tools and sharpening services to manufacturing companies throughout New England. For more information, visit their website!
I started my cutting tool manufacturing business in 2001 in my basement with zero revenue. Brad was there right form the start to encourage me and help me to manage and grow. Since then, we have moved to our own facility in the Kennebec Valley, grown to 5 employees and $500K in annual revenue. Working with Brad has been extremely helpful to me since I did not have any previous business and financial management experience. I now have the confidence and expertise to continue to grow and thrive here in Central Maine. With SBDC we are ready to take it to the next level! I don't know where we would be without SBDC and Brad!
I can recall working with Brian from the start when he was in the basement and his wife's day care was upstairs – he had a vision of what he wanted to do and the determination and drive to make it happen. Hard to believe that he has trusted me to help him grow for 16 years – that's amazing! – Brad Swanson, Maine SBDC Business Advisor