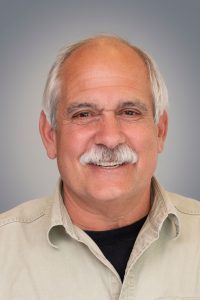 As a Master Certified Business Advisor at CEI located in our Brunswick & Augusta offices, Brad has been an integral part of the Maine SBDC staff for 30 years. He's helped over 2,977 entrepreneurs and small business owners to start 158 new businesses, save or create 1, 682 jobs and obtain over $85 million in capital to start and grow their businesses.
Brad's vast knowledge in business growth, development and strategic planning plus his management experience have been invaluable in the advising services he's provided to his clients. 
"Mike and I can't thank Brad Swanson enough for guiding us through the often-confusing business plan, with its projections and budgets. Brad was professional and patient while understanding that I did not have a business background. He walked me through every step and spoke in a language I could understand….Mike and I always felt that he had our best interests at heart and that he wanted to help us reach our goals on both ends of the new business- buying and selling. We have been tremendously impressed."
– Julia Shea, Former Owner of Mustard Seed Bookstore, Bath, ME
"You [Brad Swanson] absolutely made a significant difference not only in our potential for borrowing success, but in my personal development as an entrepreneur." – Alden Blease, REDD Energy, Portland, ME
"Without Brad's guidance and assistance we would never have been able to move efficiently and confidently towards the risk of scaling up. With his help, we are ready to succeed at all costs." – Christian Hayes, Dandelion Catering / The Garrison, Yarmouth, ME
"Brad was paramount in the proper construction of this business proposal, without his help a dream may never have come to fruition. On behalf of myself and the entire staff at Howell's we would like to thank Brad for all of the tireless work on this journey. His mentoring the past year has been invaluable." – Adam Copp, Howell's Indoor Range & Gunshop, Gray, ME
"None of this would have been possible without the assistance from the Maine Small Business Development Centers…the professionalism, patience, and expertise of Mr. Brad Swanson were essential to my ability to navigate an unfamiliar system for financing as well as business planning." – Jennifer DeChant, Bath Sweet Shoppe, Bath, ME
"I have truly enjoyed working with Brad and the SBDC/CEI over the years. Brad really is in it for small Maine businesses. Every time I am unsure of something I go to Brad first and he always delivers from his wealth of business knowledge. Brad never talks down to his clients. He realizes that many small business owners are tradesmen and women that have no formal business education but are experts in their field and he really respects that. Maine is very blessed to have Brad and CEI as a resource." – Brian Beland, KV Tooling Systems, Augusta, ME
His co-workers will miss his patience, wisdom, and humor.  They agree that his dedication and commitment to our clients helped to mold the "next generation of business advisors" and they'll miss having him as a mentor. 
We've been so lucky to have Brad as part of our network for so long. We hope you'll join us in wishing Brad the very best as he starts this new chapter of his life. You can contact him before the end of September at:
207-504-5886