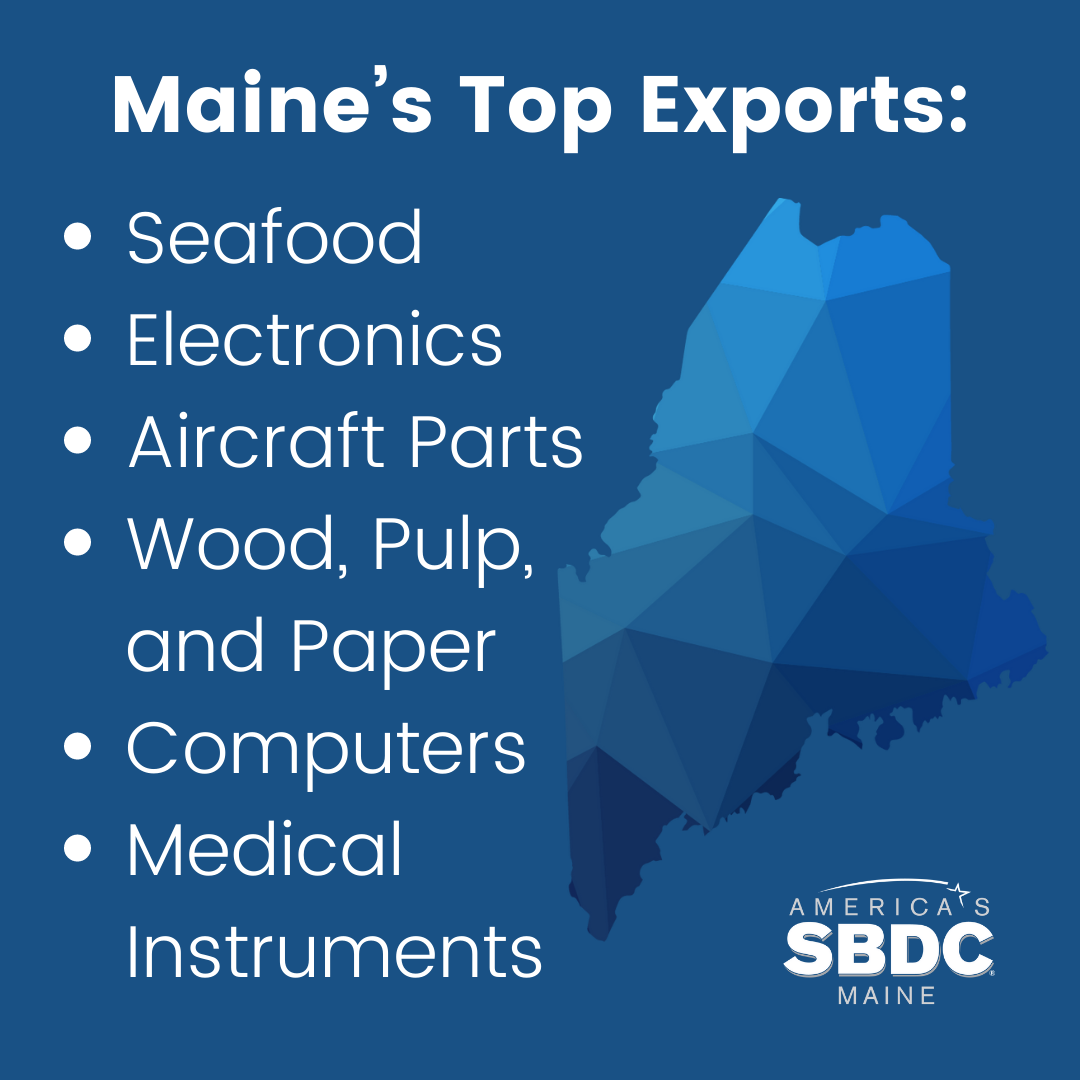 Considering "Small and medium-sized companies account for almost 97 percent of U.S. exporters, but still represent only about 30 percent of the total export value of U.S. goods", you may have asked yourself…
How do I even start? I don't know what I don't know!
How do I write an international business plan?
Where do I find the best possible places to export to?
In this three-part series, Maine SBDC Business Advisor and Center Director Peter Harriman spoke with partners throughout Maine to provide tools and resources to get started with exporting!
View Part 1 Here – Our very own Peter Harriman, Center Director and Business Advisor, from the Maine SBDC started the series with Why's behind exporting – the reasons to export, the need to plan, finding your market, and understanding the resources available!
View Part 2 Here – Billie Cary, Trade Information Specialist Research and Logistics, from The Maine International Trade Center, presented common terms and common costs. She discussed how to get started, proposed some important questions to ask yourself, and covered much of the logistics to consider.
View Part 3 Here – In the final session, we were joined by Barbara Raths, SVP Director, Treasury Management and International Treasury Specialist, and Donna M. Ehrler, SVP Director of Commercial Banking for New Hampshire of Camden National Bank. As well as Joe Raycraft, Export Finance Manager from the SBA. They covered the Financing – focusing on Maine's Small business exports and the top export industries, discussed SBA Funding, Export programs, and services available here in Maine.
Check out our YouTube channel to view the entire series and much more. And feel free to reach out for a copy of the International Business Plan!