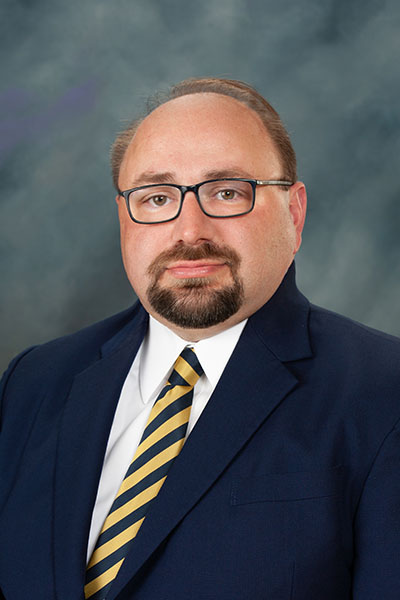 Jeffrey Dobson has a passion for helping people through hard times. Born and raised in Maine, he knows how difficult dealing with the death of a loved one can be. Facing the complex and expensive funeral system after his mother passed in 2005 taught him some valuable lessons. He is now using that experience to guide his new business Dobson Family Funeral & Cremation Services, providing compassionate and affordable funeral & cremation services in Arundel.
He noticed a pattern of funeral services being taken over by corporations and the costs rising to a level that placed a large burden on families. Instead, he wants to offer a service from a local person at a reasonable price. It's important to him to work one on one with each family to determine their needs and budget, providing solutions but also bringing a level of comfort. While working on his business plan Gorham Savings Bank recommended he work with a Maine SBDC Advisor which is how Jefferey connected with Maine SBDC at the University of Southern Maine(USM) Center Director and Business Advisor Peter Harriman.  
Peter reviewed Jeffery's initial business plan draft and made recommendations. They explored different financing options, from investors to traditional loans. And worked together to develop strong financial projections, which he was able to use to get a better understanding of needs. With a well-structured business plan, Jeffery approached several different banks to determine the best for him and was ultimately approved for a loan from Gorham Savings Bank. 
Jeffery commented on his work with the Maine SBDC, "They have helped to get my business started and funded which most likely would not have happened without them. Anyone who is looking to start a business or grow a business or service should call the SBDC."
Dobson Family Funeral & Cremation Services is now open, providing a variety of funeral services. He hopes that with his local connections to the community, families will see value in a locally owned and operated provider for all their funeral needs, especially for those who wish to "shop local" throughout each season of their life. To learn more about this upcoming business and the services they provide visit their website.