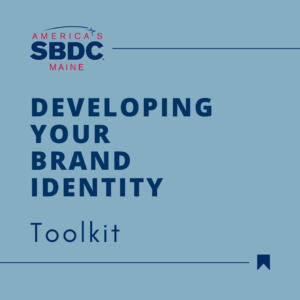 Did you know that establishing your brand identity is crucial to your marketing strategy and helps you better articulate your brand image? After all, the brand's personality and originality are what people remember about your company and how your customers recognize and experience your business. 

Your Brand is More Than Just a Logo
Your brand must be reflected in every experience with your customers. Therefore, keep your brand image consistent across different areas of your business, such as logo, uniforms, packaging, and customer service experiences. This includes being consistent across all social media channels! For example, use the same profile picture for your accounts so that customers can always recognize your brand!
Identify Your Target Audience

People don't buy WHAT you are selling; they buy into WHY you are selling. So take the time and get to know what your audience likes. You'll be able to create a unique identity that will resonate with them and develop a tagline that defines your business.
Creating a Tagline

Think of how you and your company help others. Consider incorporating specific adjectives to describe your brand that will represent the personality you want your brand to embody.
Mission Statement
Your mission statement must reflect attainable present-based actions and core values. Identify the most valuable aspects that set your company apart from the competition and integrate them into your brand. This will help you attract your target audience and position you in the marketplace. For example, the Maine Small Business Development Center's mission is to assist entrepreneurs in the creation, growth, and success of their small businesses.
Tips & Tricks

When choosing a business name, verify if the domain name and social media accounts are available. You can do that by checking the 

Maine Secretary of State's database

.

 Make sure the name complements your brand and conveys what you are offering.

Analyze where your customers are and 

use relevant social media channels

 to reach your target audience better. In return, you can create a familiarity that increases conversions and engagement.

Establish a tone of voice

 

and design

 for your brand because they represent your brand image in different ways. Using a specific set of words will ensure that all creative assets and messaging reflect your brand. Your colors must resonate with your business's tone of voice and align with your mission statement and offerings.

Create brand guidelines 

so you and your team can stay on the same page with how you present your brand's voice on all social media channels.
For more details, watch the entire seminar with the Center Director/Business Advisor Lori Allen, sharing step-by-step tips and tricks on Developing a Brand Identity effectively.
Connect with one of our business advisors at the Maine Small Business Development Center (SBDC) to get step-by-step guidance and create a plan that best fits your business's needs and goals.