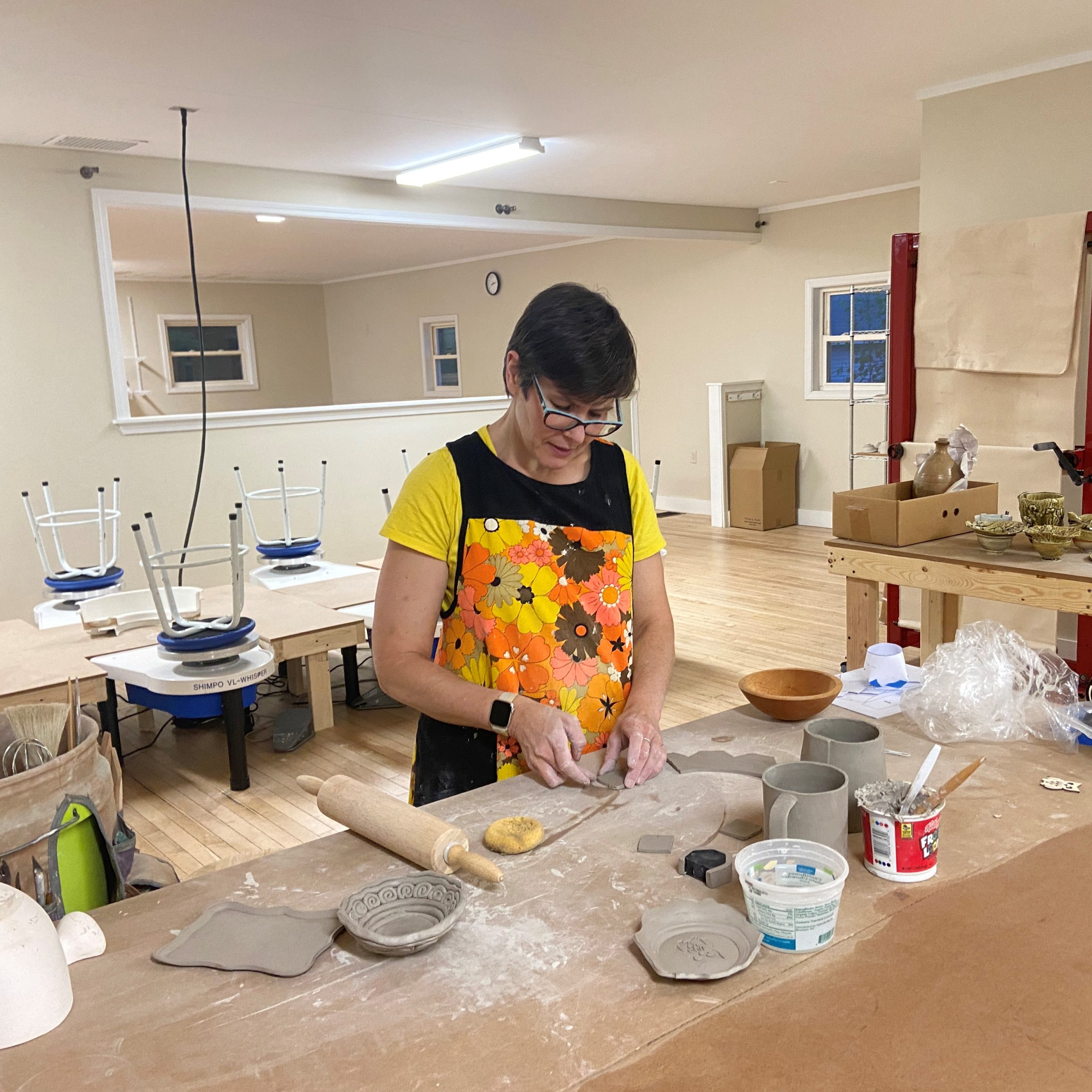 Going from the spark of an idea to the point of taking action, takes a tremendous amount of courage. This is true for entrepreneurs and artists alike, and Teresa Pennington of Work in Progress Art Studio(WIP) is both! An avid ceramic potter, gardener, and general crafter, she has always enjoyed the collaborative atmosphere of an art studio. She was ready to take a chance when she first began working with Maine SBDC at AVCOG Center Director and Business Advisor Lori Allen in February 2020 with the idea of opening a pottery studio. They began working on her business plan and looking for locations, then the COVID-19 Pandemic stopped everything in its tracks.
They stayed in touch over the next few years, sharing updates and resources as they became available. Both deeply invested in the success of this business, they worked and reworked her business plans and projections as she looked at several commercial properties in the greater Lewiston-Auburn area. 
Teresa commented, "I don't have a degree in business. Just an idea of what I want. SBDC helped me to know what I needed to succeed. They are great for answering questions or providing a direction or resource to go to for help."
Through the ups and downs, Teresa used each opportunity to problem-solve and learn something new. Then she finally found the right building in Lisbon, which she was able to purchase and renovate. She now has 10 ceramic pottery wheels, two kilns, and a small retail space where she sells her work as well as the work of other local artists. They currently offer classes in pottery and membership programs, designed to provide enthusiasts opportunities to learn a new craft and space for artists of all levels to work. There are also plans to expand their offerings to other types of craft! As the makers amongst us will know that a "work in progress" or WIP is a started yet unfinished project, usually which accompanies a few other unfinished projects and a head full of new ideas. To learn more about WIP's upcoming classes and current offerings check out their website, Instagram and Facebook pages.