COVID has caused massive disruptions in the way we all do business. Businesses throughout Maine are finding unique and interesting ways to connect with their customers, find new revenue streams, and keep their businesses afloat. Want to share how your business is pivoting? Contact us here.
---
Erica Archer owns Wine Wise. In normal times, Wine Wise provides wine, food, and spirit-based experiences. She and her team host group events that help connect customers to Maine's vibrant food and beverage scene. Wine Wise hosts these wine and food events on sailboats and on walks through Portland's bustling downtown. She also hosts trips to wine regions around the World.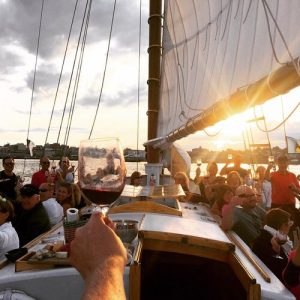 How Wine Wise Pivoted:
Erica worked closely with her Maine SBDC business advisor to brainstorm ideas on how her business could maneuver the COVID-19 crisis. Using her extensive connections with local restaurant chefs/owners and wine distributors, Wine Wise began offering virtual wine brunches and dinners with incredible local chefs. These packages include carefully curated local food, wine pairings, delivered locally, and virtual event experience with the Chef and other community members. Erica has seen a tremendous response to her events, with most selling out. She is helping her customer relax and enjoy a nice night out, all from the safety of their own home.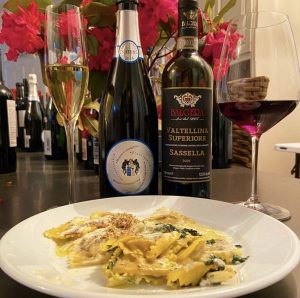 Key to Success: Partnerships with other local businesses
More information: www.winewiseevents.com
Maine SBDC Business Advisor: Susan Desgrosseilliers