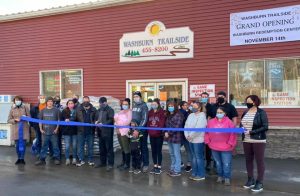 Prior to former Washburn police officer Jarad Carney purchasing the Washburn Trailside in 2020, it was just another struggling small town gas station. But thanks to Jarad's strong ties to Washburn, his values around community, and his understanding of the local seasonal industries the Washburn Trailside has become a true "one-stop" experience for locals and tourists alike. Improvements included successfully merging the local redemption center into the gas station and breathing new life into the associated restaurant, offering new and changing menus at the only restaurant in Washburn while staying true to the hometown-style Maine charm that has come to be expected. 
Jarad's background in law enforcement helped him understand the importance of quality customer service and treating everyone like an individual rather than a number. His experience in public safety has given him a unique perspective on opening a face-to-face businesses during a global pandemic. But it's the combination of these skills and his commitment to quality which has helped him thrive since opening the Washburn Trailside, helping to motivate his staff going forward.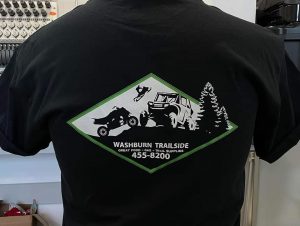 Jarad is a long-time SBDC client who has never given up on his dream! In 2020, Business Advisor Brandon McDonald assisted Jarad with negotiating a fair deal for the property, building a business plan, and worked with his lender to ensure that everything would go as smoothly as possible due to the large number of individuals involved. Brandon has since helped Jarad with any questions that have popped up now that he's running Washburn Trailside and applying for pandemic assistance.
Brandon says, "I am proud to see the great traction Jarad has received since he reopened the Trailside. Even with the hurdles he encountered in 2020, his positivity and ability to look forward in 2021 is exceptional."
Jarad's notes, "The Trailside is the culmination of a long relationship between me and two advisors from the SBDC. Both were able to push me in the direction I needed to go to create something that I truly believed in. The SBDC has continued to help afterward with questions I had for accounting, pandemic assistance, and legal questions."
To follow this growing Maine business, visit their Facebook