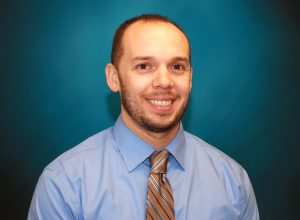 The Maine Small Business Development Centers (Maine SBDC) at Northern Maine Development Commission (NMDC) will be recognized by the U.S. Small Business Administration for its outstanding performance and commitment to the small business community. 
Center Director and Certified Business Advisor Josh Nadeau has been a champion for small business, helping to grow the economy in Aroostook County through quality business advising and training. In 2017, he assisted 146 clients to create or save 123 jobs, start 22 new businesses, and generate over $4.7 million in capital to start or grow their businesses.
"Josh and the NMDC Center have been driven to achieve goals and dedicated to helping small businesses succeed. Josh works hard for his clients and we are so glad to see him recognized for his efforts," commented Maine SBDC State Director Mark Delisle.
Nadeau and NMDC Center will be recognized at a ceremony on May 1, 2018 at the Harraseeket Inn in Freeport. For more information or to register for the ceremony, click here.
In the news:
Josh Nadeau wins statewide award for work at Northern Maine Development Commission (The County) – Read article here