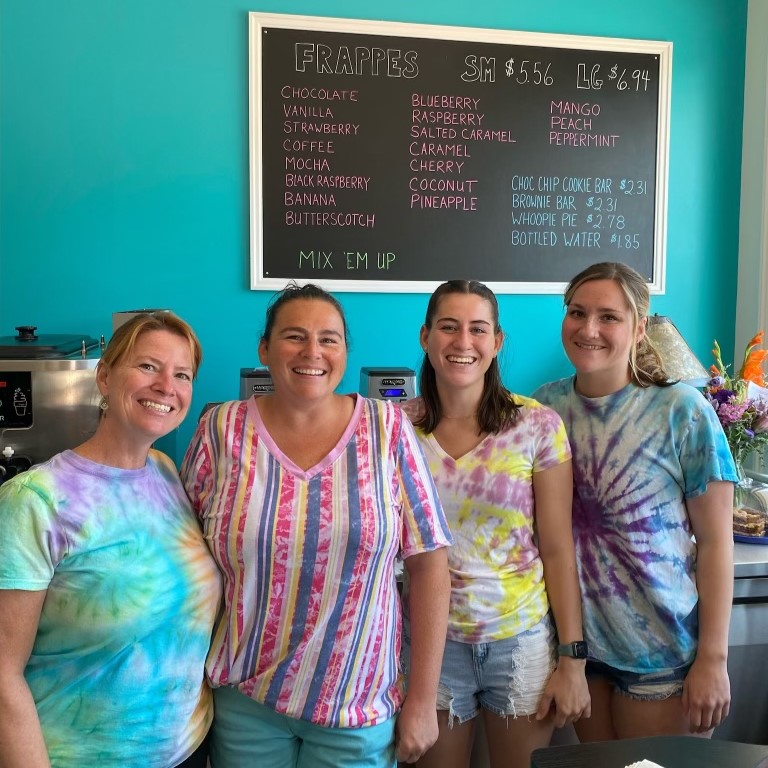 Jamie Alexander fondly remembers working at the Brunswick drive-in restaurant, which her grandparents started in the 1950s. The restaurant was a staple in the community and Jamie began working there as a young teen, making milkshakes, frappes, and other drive-in favorites.  It has been her dream for a decade to bring that experience to downtown Brunswick and to contribute to the revitalization of Main Street. Focusing specifically on creating delicious frappes, a uniquely New England term that refers to a milkshake with ice cream, Jamie finally found the ideal location at 147 ½ Main Street. The small corner space had been vacant for a while and was perfect for her startup. She began renovating the space in the spring and summer of 2022, using her connections as a local realtor to find the contractors she needed.
As the space developed, Jamie knew it was time to focus on the operational side of her business and contacted the Maine SBDC for help. She was paired with Maine SBDC at the University of Southern Maine Certified Business Advisor Tina Oddleifson, who once owned her own restaurant in Maine. The two discussed pricing, financial projections, and the technicalities of hiring and taxes.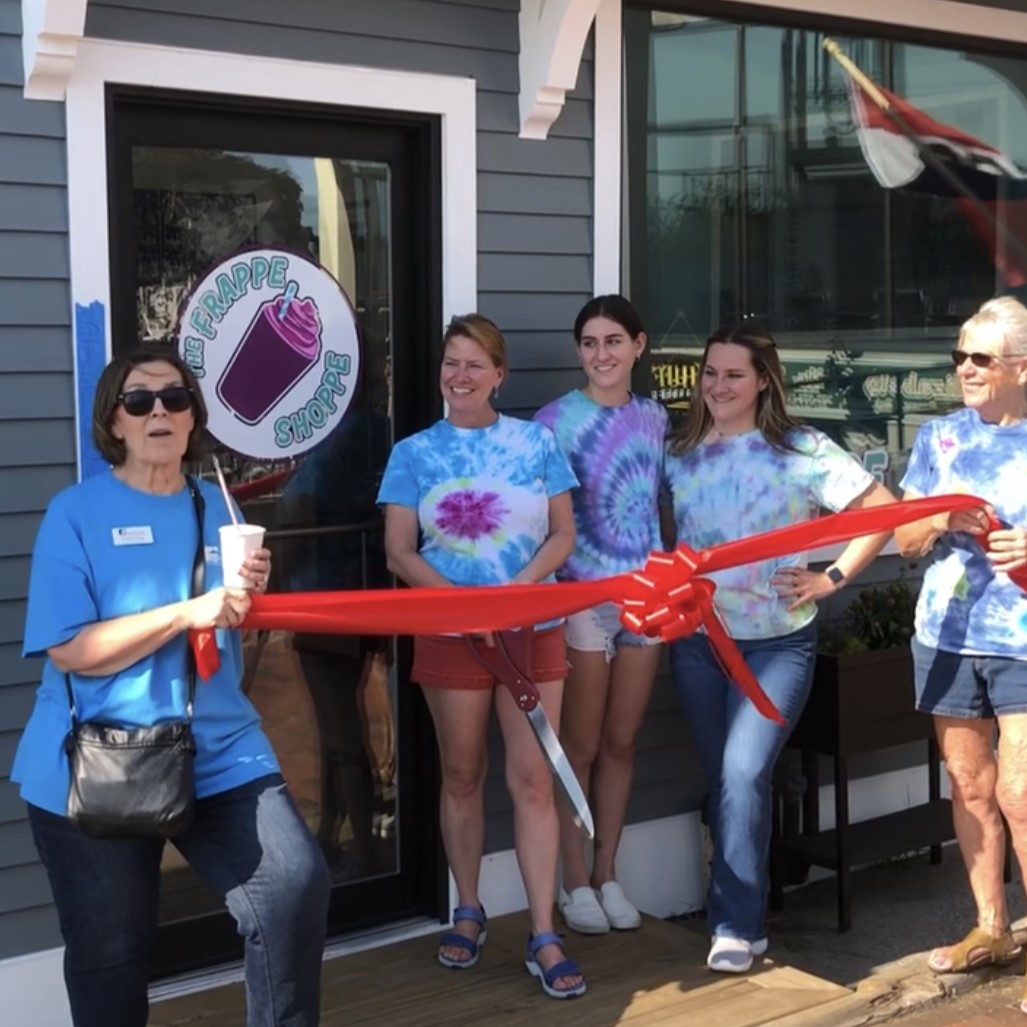 Jamie commented on working with the Maine SBDC: "The Maine SBDC helped me understand and prepare for the many different aspects of starting a new business by providing advisors and classes at no cost to me. 
Working with Tina was a comforting experience. There are so many aspects to starting a new business. Some I was prepared for, and some that stopped me in my tracks. Tina is always available to help me work through the roadblocks. She is knowledgeable and experienced in my type of business. She listens, offers solutions, does research and provides options that could work best for me and my business. Running a business can be stressful. Knowing Tina is ready to help me anytime, is very comforting. Moving forward I now feel ready to make decisions that are best for me and my business"
The Frappe Shoppe has now been open for more than a year, much to the delight of the community, and Jamie is keeping it simple by focusing on frappes and a few other sweet treats like cookies and brownies. Customers can build their own creations and flavors are updated and changed based on popularity and seasonality.  As a side gig, Jamie is running the business with the help of her daughter, while she also works full-time as a realtor! 
If you're in Brunswick and craving a delicious creamy ice cream frappe, visit the Frappe Shoppe on Main Street. You can also find it online at The Frappe Shoppe.