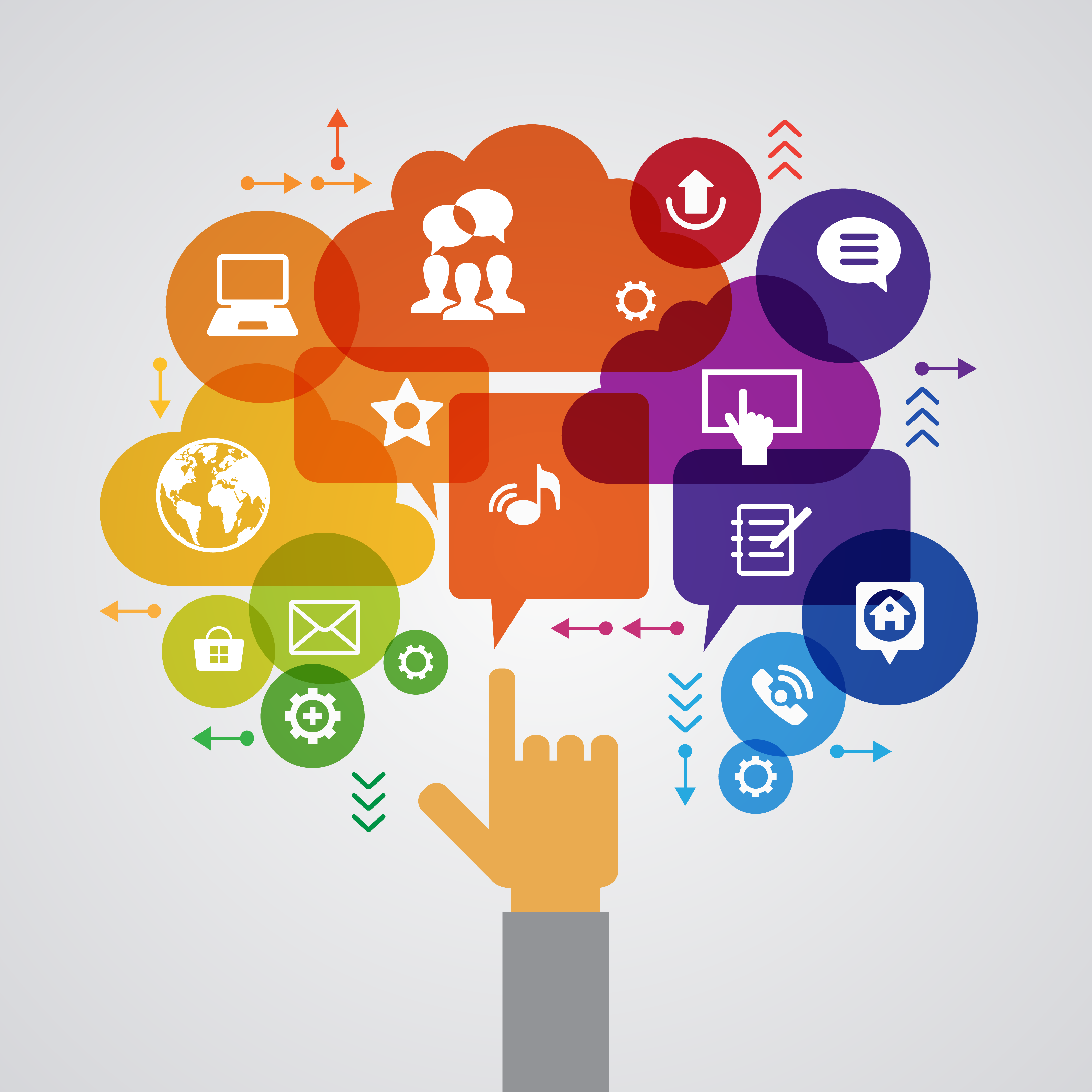 Maine SBDC at NMDC Business Advisor and Center Director Brandon McDonald recently presented on new tech tools small businesses should know about to both a group of Maine small businesses owners as well as at the New England Professional Development (NEPD) conference for business advisors! His experience as a former Video Game Software Developer, IT contractor, and a Maine Technology Institute IT board member have contributed to his understanding of these tools. As a business advisor for Northern Maine, he helps small businesses throughout the county stay connected and understand the tools and resources available to them! However, this list of resources is a broad overview of what is available and the Maine SBDC does not endorse any of these products. You'll know your small business needs better than anyone and should seek out the tools that best fit your situation! 
Automation
If you looking to free up some time consider a social media management tool where you can create batches of content and schedule social media posts to automatically post. Chatbots can also be a good addition if you find the same questions come in over and over again. While these tools won't replace a marketing staff they will certainly help your marketing dollars go further! 
Online Presence
One way to get more clients or customers is to establish a strong online presence! This means when someone searches for your business online they are able to find it and get their questions answered. This can be a website, social media pages, or a Google My Business page. Many of the new website-building programs are intuitive and come with templates you can customize with your own branding without having to hire a design team. 
Social Media Ads
As technology evolves so do ads and there's no denying the power of social media ads in this day in age. A strong social media ad will portray an emotional feeling or tell a story so that the viewer engages with your profile further. Ideally, you would include a call to action(CTA) that provides the next step for the client so they don't have to do any guesswork.
GeoFencing and Location-based Advertising offer targeted advertising to demographics in certain areas, either physical locations or IP addresses. It's really important you carefully create these ads so you don't end up advertising to individuals in Portland, Oregon if you're business is in Portland, Maine! 
AI Website Scraping
An important part of having an online presence is running periodic audits to ensure your website is working well. You'll want to check for broken links, long load times, and poor content. Many free options exist, so find one that works well for your web hosting platform. 
Google has an in-house option 

Screpy

is FREE for your first website!
Securing Business Assets
Be proactive! Create a plan of action for hypothetical cyber attacks before your business is in crisis! This should include monthly backups of all files and weekly (or more often) for sensitive data! Don't skip your technology updates! The Operating System updates will help keep you safe, all you have to do is follow the prompts!
Special Mentions
If you only do one thing after reading this blog, Brandon suggests checking to see if your password has been compromised by visiting Haveibeenpwned.com. You'll type in your email and it will show your password if you have had a security breach compromising any passwords associated with that email. You'll want to immediately change any passwords that have been accessed and implement your Cybersecurity plan, which we mentioned earlier.
Watch the full webinar Tech Options You Should Know for more information and to dive a little deeper into each of these tools. A Maine SBDC business advisor would be happy to help answer any further questions you have and they can also help you find additional tools and resources that fit your small business's particular needs. REQUEST ADVISING to set up a 1-on-1 session to talk technology and more today!