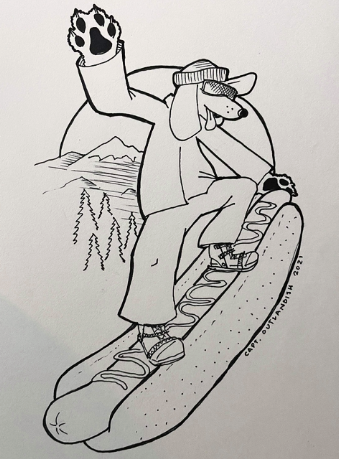 If you've ever visited Camden you'll know there is a little something for everyone, food, shopping and outdoor adventures! It also has the only ocean view from a ski area on the Eastern Seaboard at Camden Snow Bowl! Another thing you'll only find at Camden Snow Bowl, Snow Dogs! Jason Doppelt's food stand opened last winter and was a "frying" success and now he's gearing up for another season!
Jason Doppelt's food service career began rolling burritos at Taco Bell before working for numerous James Beard award-winning chefs. Jason initially came to the Maine SBDC for advice on buying a hot dog stand, when he was presented with another opportunity to take over the kitchen at the local ski lodge, Camden Snow Bowl. It required putting together a proposal for the town in order to win the bid and he knew he'd need assistance. Maine SBDC at CEI Business Advisor Jenn Stein who specializes in food businesses was able to help with the business logistics and business plan, they worked out his cash flow projections and employee schedules. Not only did the work they did together win over the town but he was also able to successfully secure a Small Business Administration(SBA) loan, which helped him open his business right in time for the ski season. Jason Commented: "Because of your help I was able to get a business plan together, make a proposal, get that proposal approved, and with the help of your spreadsheets and work on the business plan. I was able to secure a SBA loan."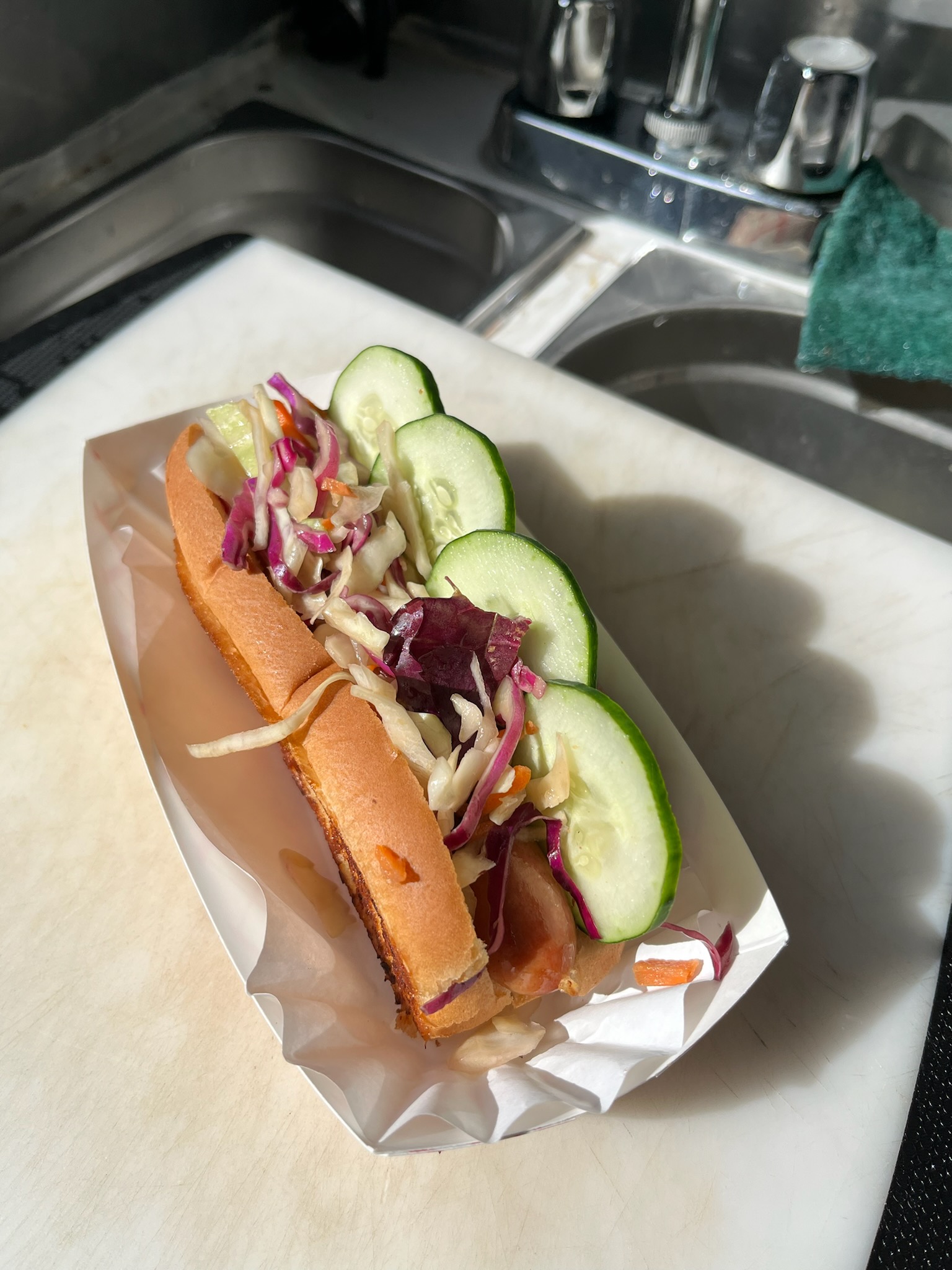 In December of 2021, Snow Dogs was up and running. The menu offers hot breakfast wraps and sandwiches, five different hot dogs and fries options, nine varieties of hot sandwiches, as well as vegetarian options, and grab-and-go items. Jason's goal was to support the skiing community and create jobs for the local people, and so far he's accomplished both.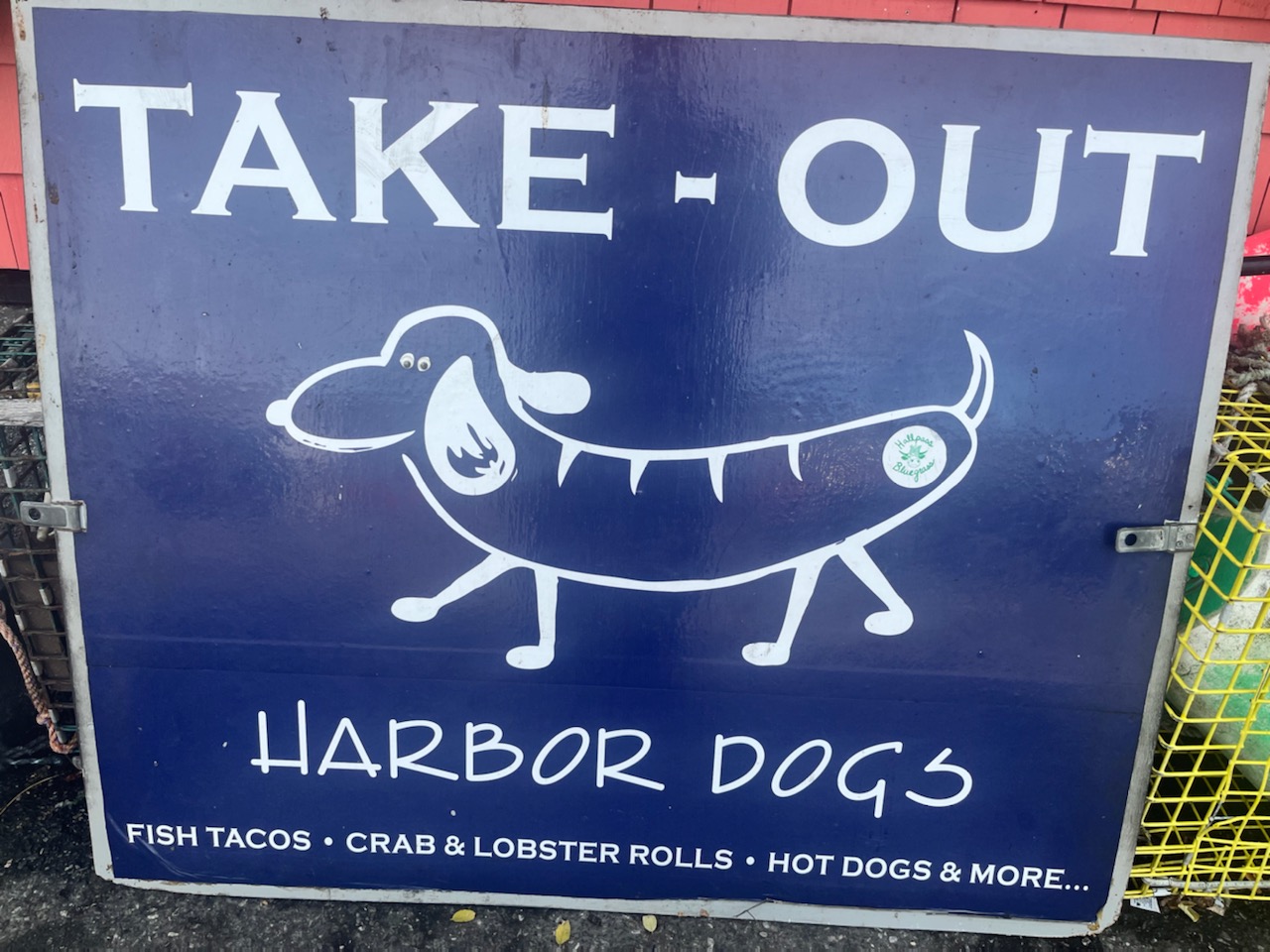 And after a successful season, Jason was able to follow through on the original idea that brought him to the Maine SBDC! This past summer Jason successfully took over Harbor Dogs, who's been a community staple for over 50 years. He'll be bouncing between the two businesses as each has its own unique season and offerings! Jason plans to open SnowDogs for the season at the end of December and is hoping to have a liquor license by then to cover the season and events! 
Learn more about Jason and his businesses by checking out Harbor Dogs website or Snow Dogs Facebook page!