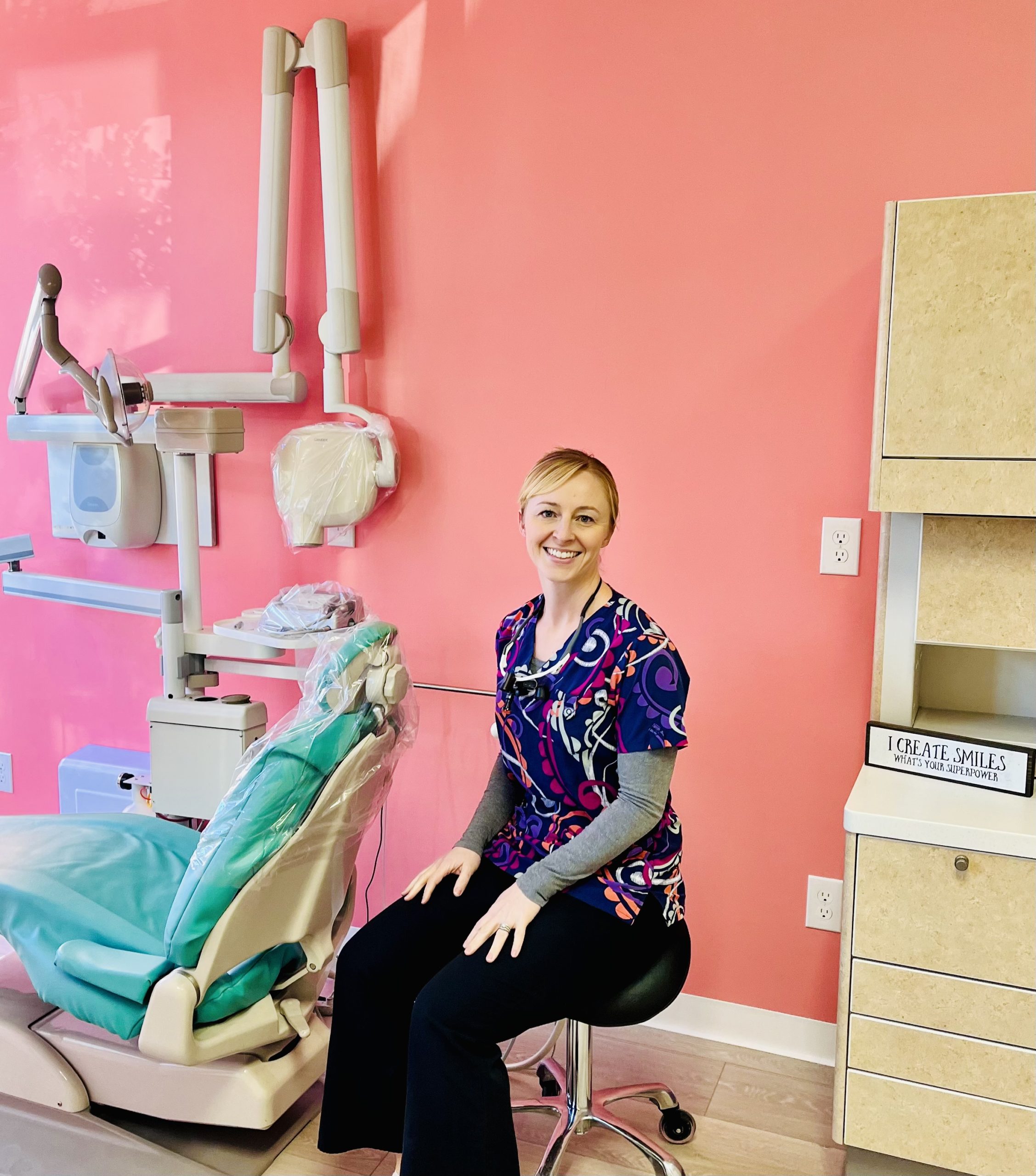 Jessica Alexander is another inspiring small business owner who proved that with hard work and dedication, anything is possible. Before starting her independent practice Smile4ME Dental Hygiene, Jess was a passionate dental hygienist with 16 years of experience in the industry. However, in 2021 she was looking for a change and felt ready to bring those skills to her hometown. 
Jess was first introduced to the Maine SBDC through our host organization Coastal Enterprises, Inc. and their loan program. She connected with Maine SBDC at CEI Center Director and Business Advisor Raynor Large. He could tell she was determined to make her business successful. So they created a strategy to help her find a fitting location, determine her costs, and develop a marketing strategy. They worked through the business plan and put together simple financial projections to see what kind of debt she could support and what type of lease she could sign. This model helped them determine Jess's break-even points and comfort level and identify best practices to promote her services across different social channels. The strategy started to pay off, and she moved forward confidently, knowing she could make it work with her marketing plan and estimated startup costs. 
Jess Commented: "Raynor Large is very patient, knowledgeable, and committed to helping; The business advisor is experienced in guiding a potential business owner on making a complete business plan so financial institutions will be comfortable lending to you. He helped me make a thorough plan and made me feel more confident in starting my business. I would definitely recommend him to others needing an advisor with Maine SBDC."
Through that hard work and dedication, Jess was able to successfully open the doors to Smile4ME in January 2023 and has quickly become an essential part of the community. Located in Richmond they provide screenings, cleanings, x-rays, fluoride treatments, and referrals to dentists for restorative care. Smile4ME operates in a relaxed environment without the pressures and expense of a larger practice and accepts most dental insurances. Check out their website and Facebook Page to learn more about Smile4Me offerings and Jessica's story or give them a call at 207-737-9847.