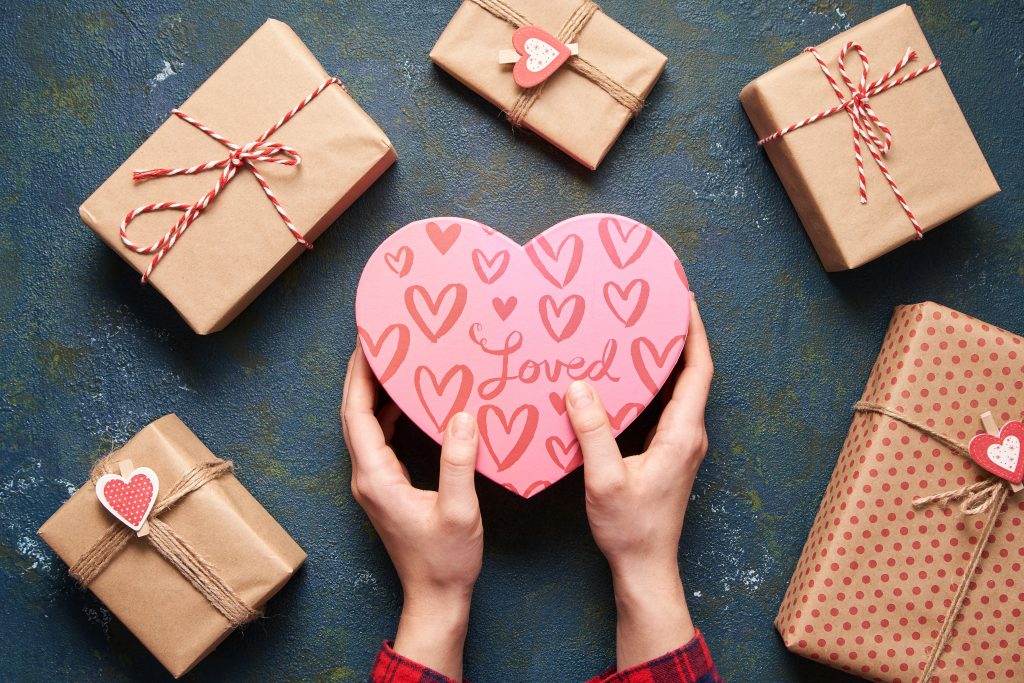 By: Keenan Hendricks, Maine SBDC Intern
Valentine's Day is an opportunity to express love and support to those in your life. It's also yet another opportunity to support your local small businesses. Purchasing from local businesses not only provides a unique and special gift but also helps support those in your community who need you now more than ever. 
Here are a few ideas for shopping small this Valentine's Day:
Buy from Maine Chocolatiers, Bakeries, and Florists     
If you're seeking to purchase delicious treats or a bouquet of flowers, a quick Google search will likely provide a plethora of small businesses in your area that specialize in chocolate delights, sweet baked goodies, and dazzling flowers to help you express your love! Many of these businesses offer easy online purchases.
Dine (or Take Out) at Local Restaurants    
The restaurant industry has been hit hard this past year. There are many ways that you can support them for this Valentine's Day. If you feel comfortable, dine out at a local restaurant. If you don't feel comfortable dining out, that's completely okay, purchase take-out and have an at-home Valentine's day catered by your favorite Maine restaurant. Maine restaurants are eager and ready to help you make this Valentine's Day special. Consider leaving a generous tip that shows how much you appreciate them.
Consider Gift Cards    
In terms of gift-giving, think of purchasing gift cards from local businesses, and if possible purchase multiple! Grab a few for future date nights or show love to your family and friends. Think about purchasing gift cards for experiences (we will be able to DO things again soon!), restaurants, retail, salons, and spas, or your loved one's favorite masseuse. All of these small businesses will appreciate your support.
Support Local Farmers Markets and Food Suppliers
If you are doing a home-cooked Valentine's date, we challenge you to try to purchase local ingredients from the Farmer's Markets and grocery store. Get experimental with your ingredients!
Maine Based Wineries/ Brewery   
If you're searching for the perfect complement to your home-cooked/take-out Valentine's lunch or dinner, look no further than your local wineries, breweries, and distilleries. Check out these lists of Maine Wineries, Maine Breweries, and Maine Distilleries. 
Expand your gift ideas              
Tired of the same old gifts year after year? Think outside the box! Is there a future event you can reserve tickets for? Is there a membership your family has wanted to join? This supports different types of Maine businesses that need your support.
Show your love for local               
Help inspire others to give local and unique gifts. When you purchase or receive gifts from small businesses, share a picture or review the product/service. Don't forget to tag the business. They love seeing their products/services in action! Plus, you might encourage your friends and family to support local businesses, too.
Travel to Scenic Locations of Maine      
Valentine's day is on a Sunday this year, potentially opening you up to a full day of excitement. If you and your loved one(s) are up for it, go take a COVID-19 friendly road trip to the scenic beauties of Maine. Check out one of several examples of scenic road ventures around Maine HERE, some even have small businesses listed along the way. Make some stops along the way at local businesses. Make sure you bring masks!