Nation's Largest Business Assistance Network Invites Small Businesses, Communities to Join National Celebration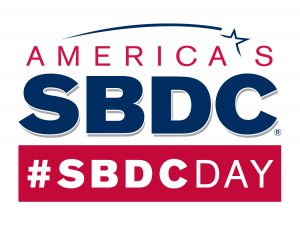 Maine SBDC State Office (Portland, Maine) – Business has changed drastically over the last 40 years, and the Maine Small Business Development Centers (SBDC) has been there throughout. On Wednesday, March 22nd the Maine SBDC will join SBDCs across the country to celebrate the collective impact and success the nationwide program has on the US economy.
SBDC Day is a collective movement created by America's SBDC, the association representing America's largest business assistance network of SBDCs. SBDC Day will help share the small business success stories and notable impact that SBDCs have fostered in communities nationwide.  
"As we celebrate our 40th year, SBDC Day allows us to focus on Maine – in particular our talented team of business advisors and the passionate entrepreneurs and business owners we work with every day," said Mark Delisle, State Director of the Maine Small Business Development Centers. "It allows us to highlight the importance of the SBDC program and the effect our clients have on the local, state and national economies."
With nearly 1,000 locations across the country, SBDCs provide local businesses and entrepreneurs with the resources they need to be successful. In 2016, the America's SBDC network provided 1.3 million hours of business advising to 192,205 clients resulting in over 100,000 new jobs, $6.9 billion in sales growth, $4.6 billion in capital investments and 17,864 new businesses started.
"We are thrilled to see SBDCs around the country working together to celebrate their clients and showcase the work they do for America's small businesses," said Charles "Tee" Rowe, America's SBDC President & CEO. "SBDC clients see an average job growth of 15.5 percent versus the national job growth average of just 1.9 percent. There is no denying the impact SBDCs have on the success of the small businesses in their communities and their local economies."
Join the SBDC Day Celebration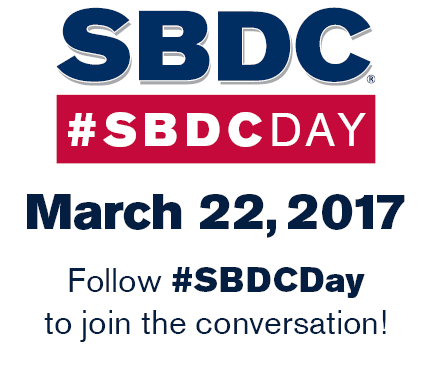 Social media will play a central role in the promotion and celebration of SBDC Day. Small businesses, partners, and advocates are invited to help spread the word about SBDC day using the hashtag #SBDCday.
Participants are encouraged to share how their local SBDC has made a difference in their life and community as well as pledge their support via Thunderclap, a crowdspeaking platform that rallies people together to spread a message.