Ronna Lugosch relies on the counsel of Brad Swanson, her Maine SBDC business advisor, when making critical, strategic business decisions that require sorting through a myriad of ideas.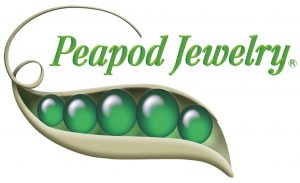 She has counted on this advice for over a decade and has nurtured her business acumen with each passing phase.
A hallmark in her business approach is listening and learning from her customers. For 11 years her gallery and workshop were located near Round Pond Village in the town of Bristol. Called Natural Expressions, her sterling and gold designs included a mix of peapod designs and other natural forms, but the realization that her peapod designs were what people remembered and returned for, led her to refocus, realign and rebrand the business.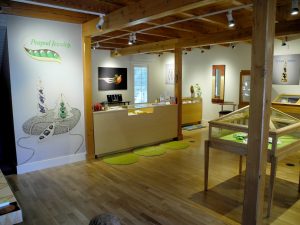 With a new name and focus, Lugosch knew she was on to something that had broad appeal and would flourish in a more prominent location. At first she planned to open a second location. The idea was exciting, but Swanson helped her realize that as a handson manager who cherishes the customer experience, this was not an option. "Brad was right," she recalls. In June of 2011, she moved the company to a new location on Route 1 in Edgecomb. In two years, the company's sales have doubled and she has added 2 employees.
Lugosch will continue to seek the advice of Swanson as she plans for further growth.