Jake Ryan initially contacted the Maine SBDC for assistance in writing a business plan, determining the appropriate form of business ownership and management issues. His concept was to create a shared learn/work facility that would, for a membership fee, provide access to work space, tools, resources, instruction and guidance to members for use with their projects.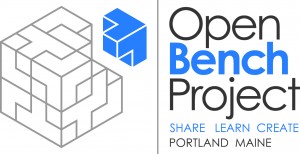 These organizations are frequently called "maker spaces." The vision for the space was to allow "makers" of all types —  as professionals, amateurs, hobbyists, engineers, artists, schools, entrepreneurs –  to use the facility for various creative and developmental projects featuring a wood shop, metal shop, 3D studio and hack lab.
Business Advisor Michael Kasputes began to work with Ryan initially on determining what form of business ownership would be best for the type of venture Ryan wanted to start.  Kasputes pointed out differences of each and discussed them from a tax and distribution perspective. Ultimately, the organization was formed as a L3C because of its social benefit emphasis.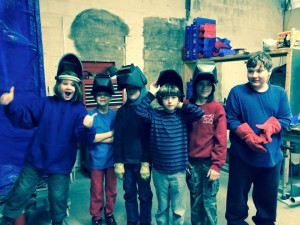 With the need for funding, Kasputes pointed out the importance of demonstrating the need and desirability of a maker space.  He advised Ryan to survey do-it-yourself (DIY) types of people as a way of gauging market potential for this type of business.  With his knowledge of marketing and social media, Business Advisor Tom Leach reviewed the questionnaire and made other suggestions to garner support and interest in the business.  The results of the survey were positive and gave encouragement for proceeding. As part of the email campaign, requests were made to "like" the Open Bench Project Facebook page, allowing for communication with fans. Subsequently, Leach recommended networking with high schools, community colleges, lumber yards, Maine College of Art, the Shelter Institute, and area adult education to build awareness.  Targeted Facebook ads were sent to DIYers to build fans and encourage them to click on the Donate button. 
In 2014, Leach worked with Ryan to prepare an IndieGoGo crowdfunding campaign that resulted in $28,000.  Memberships were gained and 7,500 square foot facility was obtained at Thompson Point in Portland. Open Bench Project was started.
As of December 2015, memberships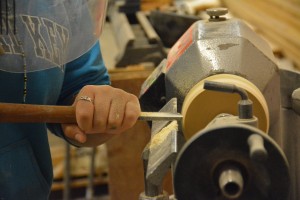 have grown to 100, yielding $8,000 per month.  An additional $2,000 per month is generated through workshops. In anticipation of future growth, the Open Bench Project is planning more classes and expanding into a larger space.
It was Jason Ryan's vision to create a community where people can explore ideas, learn new skills, and encourage critical thinking and he has succeeded in doing just that.