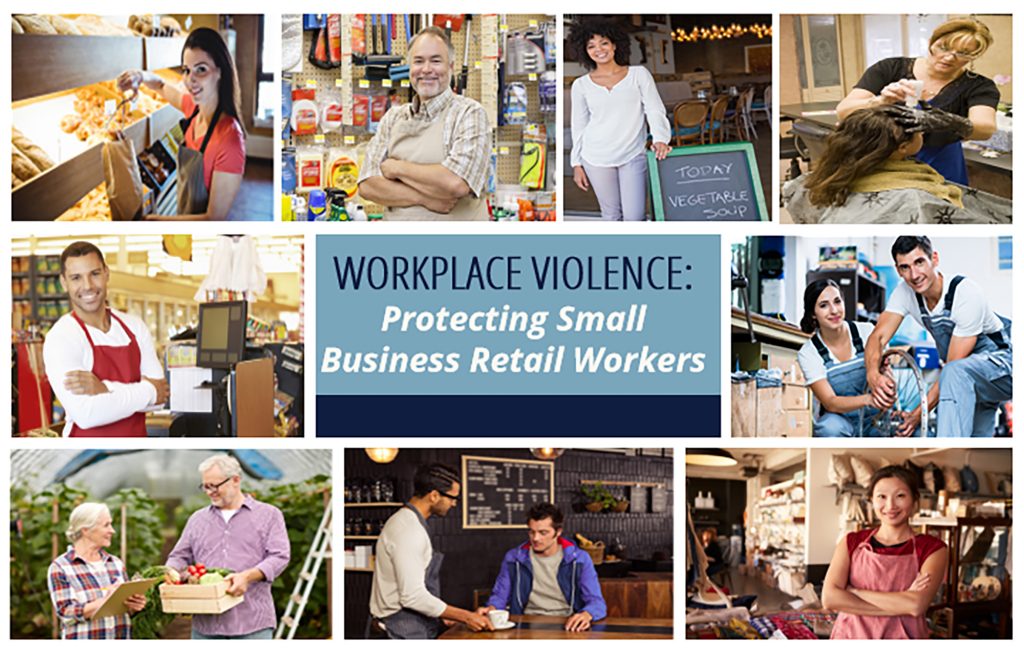 Maine SBDC has partnered with the University of Southern Maine's Cutler Institute to create a FREE, self-paced online training just for retail and foodservice small businesses!
DID YOU KNOW?
As an employer, you are legally responsible for safety in the workplace.
Workplace violence is the 2nd leading cause of workplace fatalities in the U.S. overall and the leading cause of death for women. In 2016, cashiers and retail sales supervisors had the highest homicide rates of any occupation, occurring most commonly during a robbery (Source: U.S. Bureau of Labor Statistics, 2017).
The training includes information on the types of violent threats in retail workplaces, including robbery, shoplifting, unwelcome walk-ins, and threats from customers or employees. Employers and employees will learn how to respond to violence or the threat of violence by reading body language and using de-escalation techniques. Employers will learn how to establish a workplace violence prevention program. 
This training focuses on recognizing risks and different types of violence, warning signs of violence, de-escalating violent situations, creating a workplace violence prevention plan, and reporting to OSHA. The online program is free and accessible from any computer or mobile device.
Participants may login when convenient and complete the training at their own pace. After
successful completion, the staff member is awarded a downloadable certificate.
Access the training here: http://www.mainesbdctraining.org
The Cutler Institute, a part of USM's Muskie School of Public Service, was awarded a $116,000 OSHA grant to help create the online training. The funding is part of the Susan Harwood Training Grant Program. The grants provide educational and training programs to help employees and employers recognize serious workplace hazards, implement injury prevention measures, and understand their rights and responsibilities.