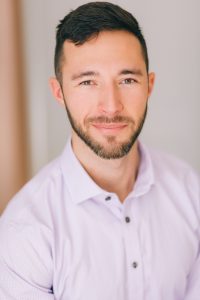 Will Barlett, a Mainer who attended chiropractic College in California, had one goal in mind: Return to Maine to set up a practice in one of the towns surrounding the metro Portland area.
Bartlett, interned for a variety of chiropractors both on the west and east coasts, developed a deep passion for working with families, athletes, and clients of all ages. Because of that desire to care for and heal his patients complete self; He chose to study the Gonstead chiropractic technique, which looks at the whole person and searches for the source of a patient's pain or discomfort by examining spinal misalignments, nerve dysfunction, foundational imbalance, and motion disturbances. Adjustments are then made to help restore natural spinal alignment and optimal movement.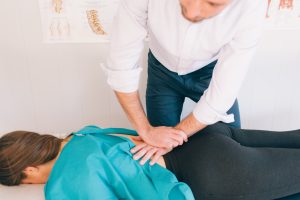 Bartlett came in contact with the Maine Small Business Development Centers in search of advising in getting his business officially started and all the elements that would come into play throughout the process. Chris Cole, an advisor with the Maine SBDC, assisted Bartlett initially to set up a PLLC, but then helped him with business planning, online and offline marketing strategies, long term financial goals for the business, and consulted on finding a location for the practice.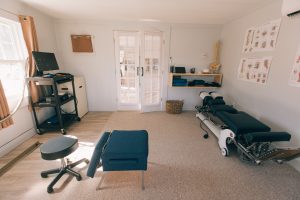 After finding a high visibility location on Route 9 south of Cumberland, Will Bartlett opened New Frontiers Chiropractic in North Yarmouth in March 2021. The location is a reflection of his desire to be part of a welcoming community and offer services to multiple generations!
To stay updated on Will Barlett's success at New Frontiers Chiropractic, view his website and social media below: