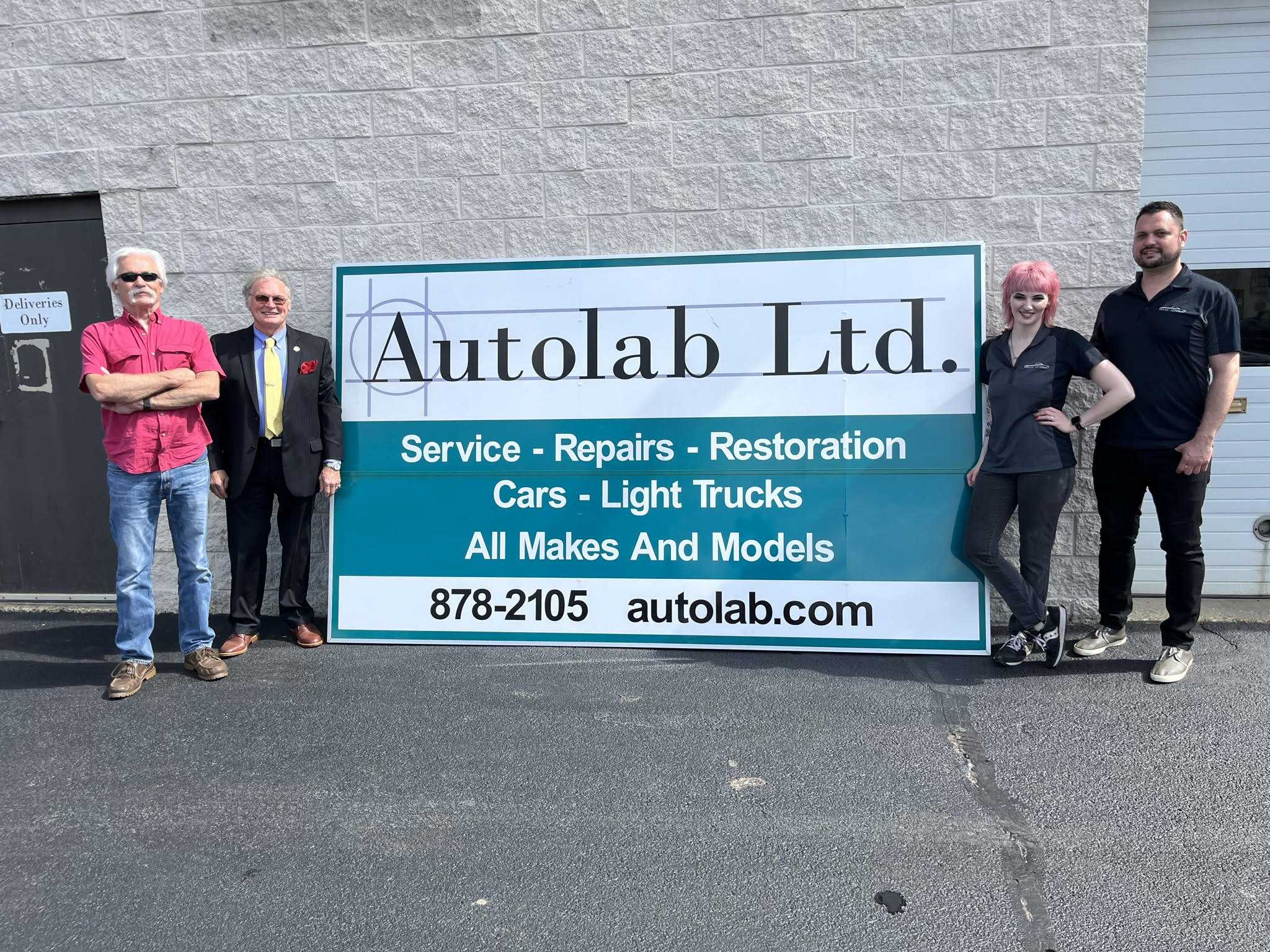 Krystal Stone and Andrew Furbush came to the Maine SBDC in June of 2021. Andrew, a knowledgeable mechanic with a passion for antique and classic car restoration and Krystal who is great with managing all of the aspects of the auto business wanted to start their own company, MotoResto, LLC. At that time, they were looking to purchase the business where they were employed. Maine SBDC at USM Certified Business Advisor, Chris Cole worked with them on financial projections, terms of the sale, and the feasibility of purchasing the business. By doing this process, it helped Krystal and Andrew to realize purchasing that business was not the right option for them.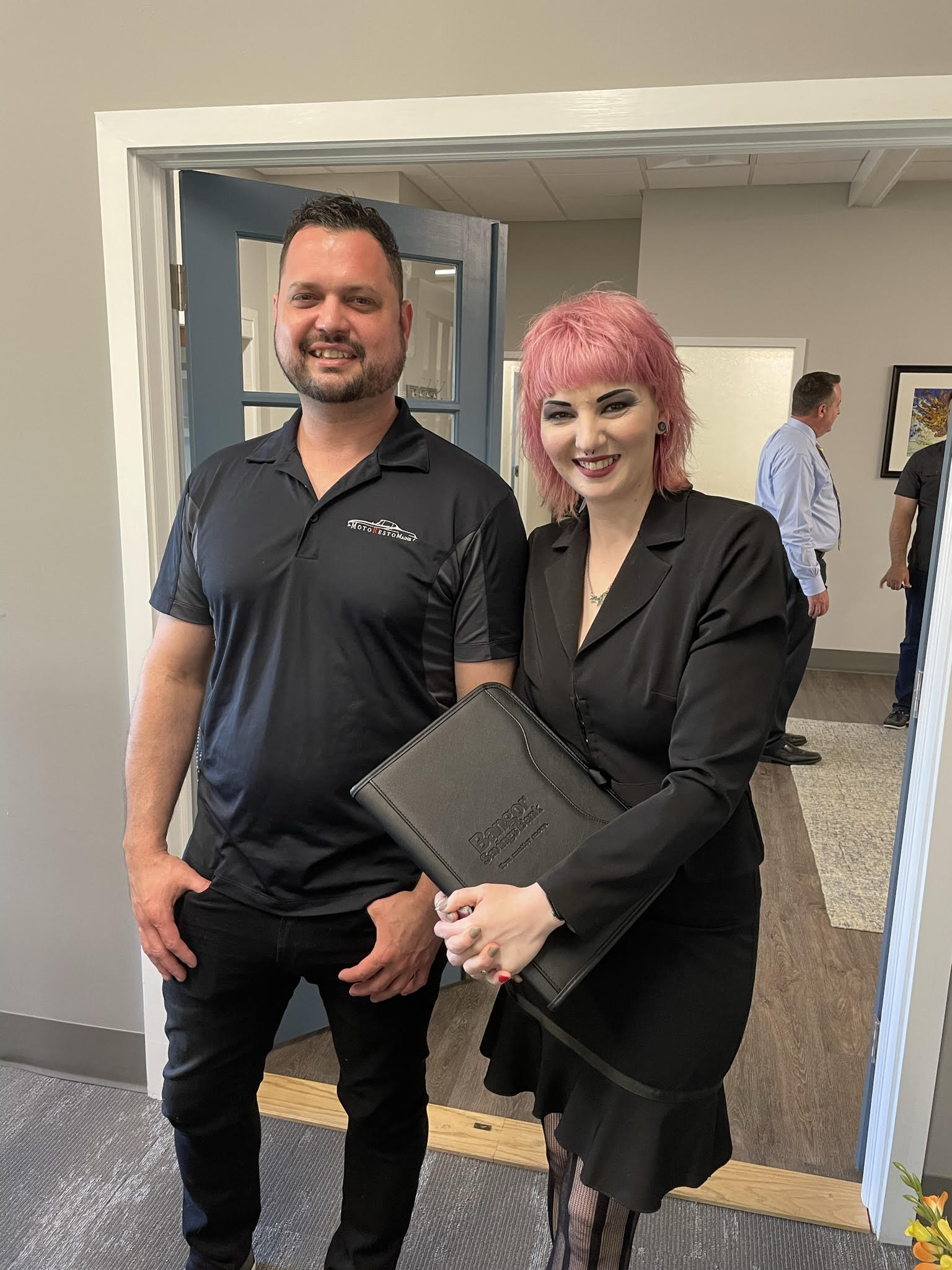 Switching tactics, they started looking for spaces to lease or purchase and by the fall of 2021, they met with the owners of AutoLab, Ltd on Warren Avenue in Portland. The owners were ready to retire and wanted a good fit for their business. The location, equipment, and existing clientele were perfect for MotoResto, LLC.
Krystal and Andrew worked with Chris on the business plan and the 3-year projected cash flow in preparation for a loan. They had many meetings and even brought in a co-advisor, Maine SBDC at CEI Center Director and Business Advisor Raynor Large helped to tweak some of the financial details. On March 25th, Krystal's birthday, MotoResto was approved for the loan which would allow them to purchase AutoLab and have the necessary working capital.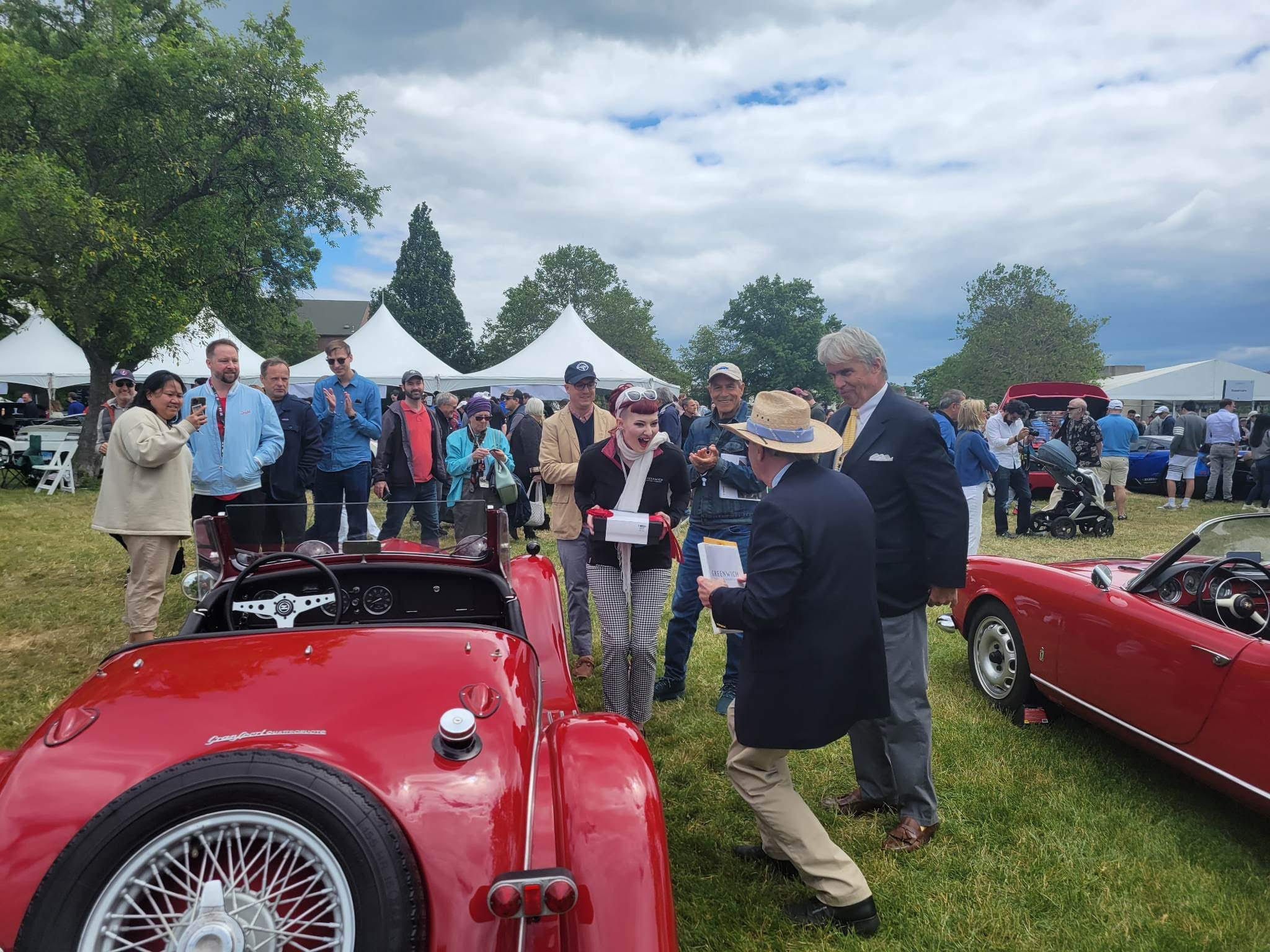 In June 2022, they became business owners and opened MotoResto at 380 Warren Ave #7, Portland, ME 04103. Since then they won the Class award at The Greenwich Concours d'Elegance, in Greenwich Connecticut, in which they featured their customers'1967 Alfa Romeo GranSport Quattroruote Zagato.
Krystal and Andrew recently celebrated their one-year business anniversary! If you have an automobile from the 1930s through the 1980s and need it professionally restored, MotoResto is the place to go! To learn more about them and the services they provide check out their website.