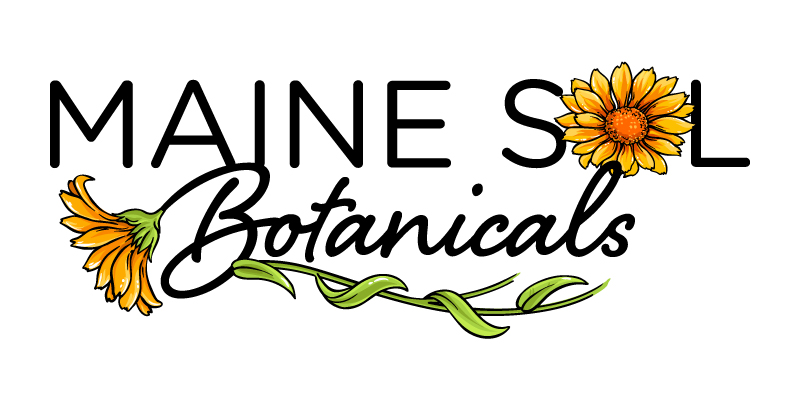 Katie DeLorme is a woman of many talents! She has taken her background in Integrative Physical Therapy and Health Coaching and blended it with her ever-expanding knowledge in organic gardening, permaculture principles, herbalism, and beekeeping. She brings this wisdom and passion into being a small business owner, focusing on self-care and healing. Katie has taken her blended background to develop a unique line of plant-based products for health and wellness, many from her organically grown botanicals, beeswax, and honey. Maine Sol Botanicals features small-batch, artisan, skin care creations hand-crafted with climate-friendly, ethically sourced ingredients. She offers a variety of soaps, salves, and scrubs plus other natural skin care products.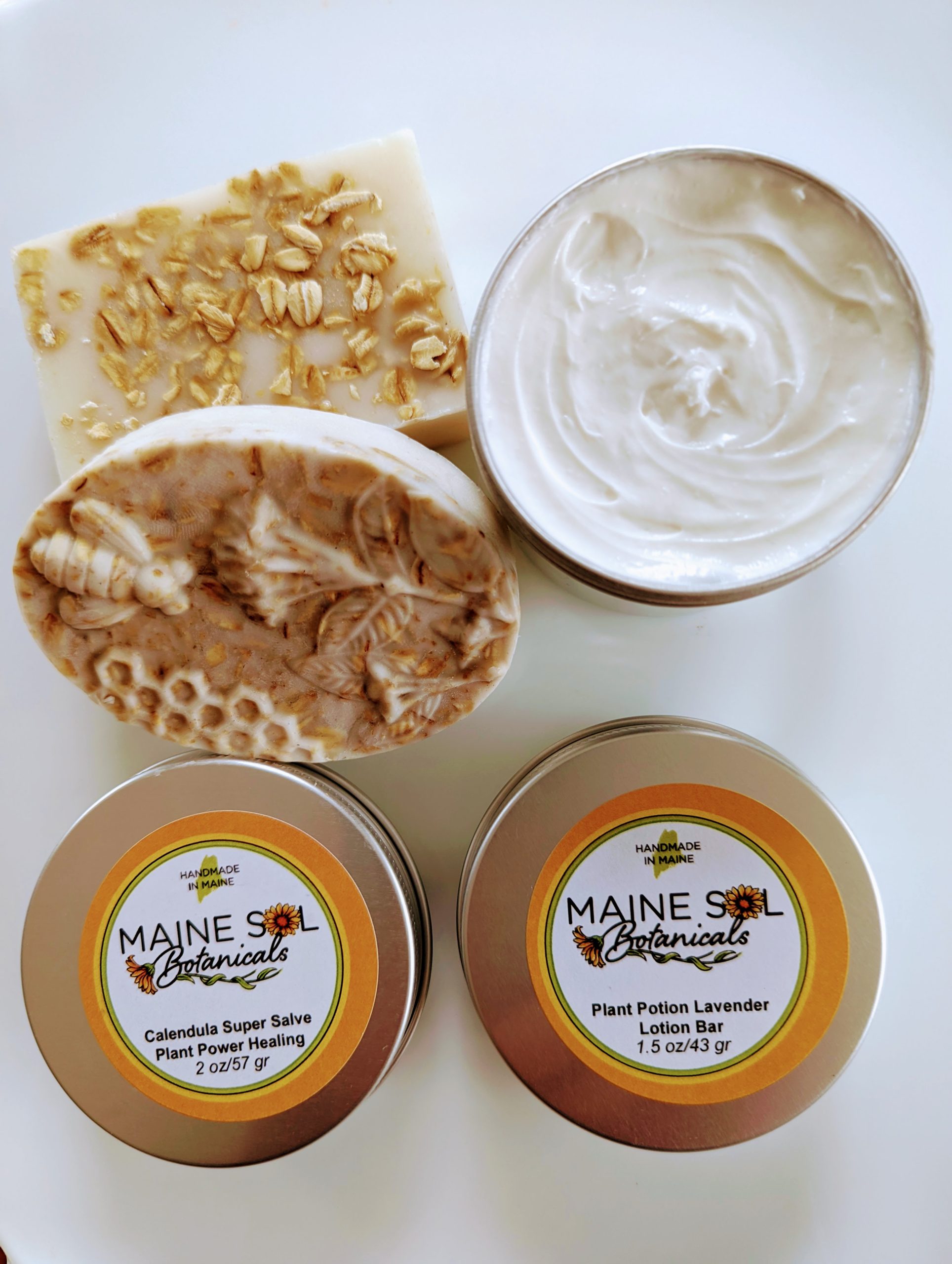 Katie had been growing herbs and flowers in her backyard, keeping her bees to harvest the honey, and making salves and teas as gifts for years. Wanting to share with a greater community, she thought about opening her own business. With the encouragement of her friends and family, Katie reached out to the Maine SBDC. Connecting with Maine SBDC at the University of Southern Maine Business Advisor Susan Desgrosseilliers, they developed a strategy that best fit Katie's vision. They dove into restructuring her website's home page, discussed wholesale opportunities, reviewed the business's financial goals, analyzed the company's trademark name, and discussed regulations. Katie's background wisdom as an integrative physical therapist, health coach, and herbalism training sets her apart in this business and added to her value proposition. Susan and Katie examined various e-commerce practices and other marketing ideas to help better market her products from every angle. Katie has continued working with SBDC advisor Chris Cole to build her wholesale catalog and work towards meeting the financial goals of the business. 
Katie commented: "There is a wealth of experience in SBDC with assistance for a wide range of business needs. From setting up a pro forma to e-commerce to marketing, SBDC can help. They are easily accessible and provide ideas and resources at no cost. SBDC can help you. You don't have to do it alone. I launched this business at age 60 and never did a website, ran my own business, or understood pro forma before this. I also love that I have "re-launched myself" after early retirement into something that fills me with great joy. The challenge is there is just not enough time to do all I want to do! "
Katie is proof that you can turn a passion project into a small business, at any age. Since launching in 2022, she has been growing her business, sharing her products while educating about holistic self-care remedies through her website, and hosting classes. She is a homegrown, Made in Maine owner who believes in SBDC, supporting the community and the importance of buying local. To learn more about Katie's experience and the products that Maine Sol Botanicals offers, check out her website and Facebook page.