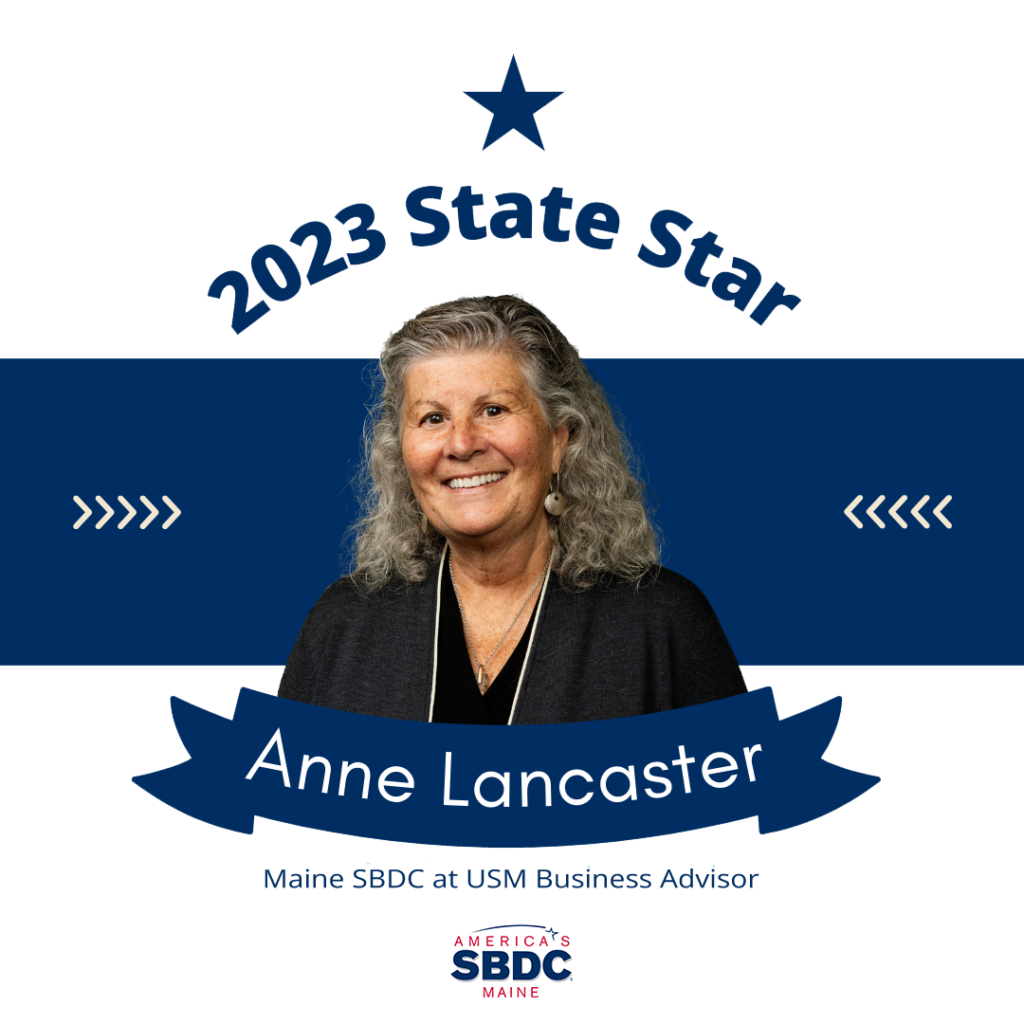 The Maine Small Business Development Centers (Maine SBDC) has selected Anne Lancaster as the 2023 State Star. The award, given annually, recognizes a member of the Maine SBDC staff who has shown exemplary performance and a strong commitment to small business success.
Anne Lancaster is a business advisor at the Maine SBDC at University of Southern Maine. She works with entrepreneurs and small businesses in York county to start, sustain and grow their businesses. In the four years she has been with the Maine SBDC, she has spent approximately 3,500 hours advising over 900 clients. She's helped to start 13 businesses, create and save 48 jobs, and generate almost $3.3 million in capital. Anne's clients rave about her ability to listen, her patience, and her supportive and knowledgeable approach to business advising.  
Her colleagues appreciate her generous and collaborative spirit. As a certified Clifton  Strengths coach, Anne has shared her deep knowledge with the Maine SBDC team to help them understand each other and work better together. This work is helping increase communication and create a more cohesive and successful Maine SBDC network. 
"Anne brings a thoughtful and proactive approach to her work with clients and colleagues that leaves them feeling empowered and ready to take on the next challenge," commented Mark Delisle, Maine SBDC State Director. "Her experience working as a certified Clifton Strengths coach significantly helps her understand and guide individuals toward success and we are lucky to have her as part of our team."
Each year, America's Small Business Development Centers recognizes top performers from programs around the country at its annual conference. A special reception was held on Tuesday, September 5, 2023, in Nashville, Tennessee to honor this year's award winners.