Maine SBDC recently conducted an internal study to analyze the survivability of businesses that started with the assistance of an SBDC business advisor. The study included clients who started their businesses in 2016 and assessed whether these businesses were still in operation after three years.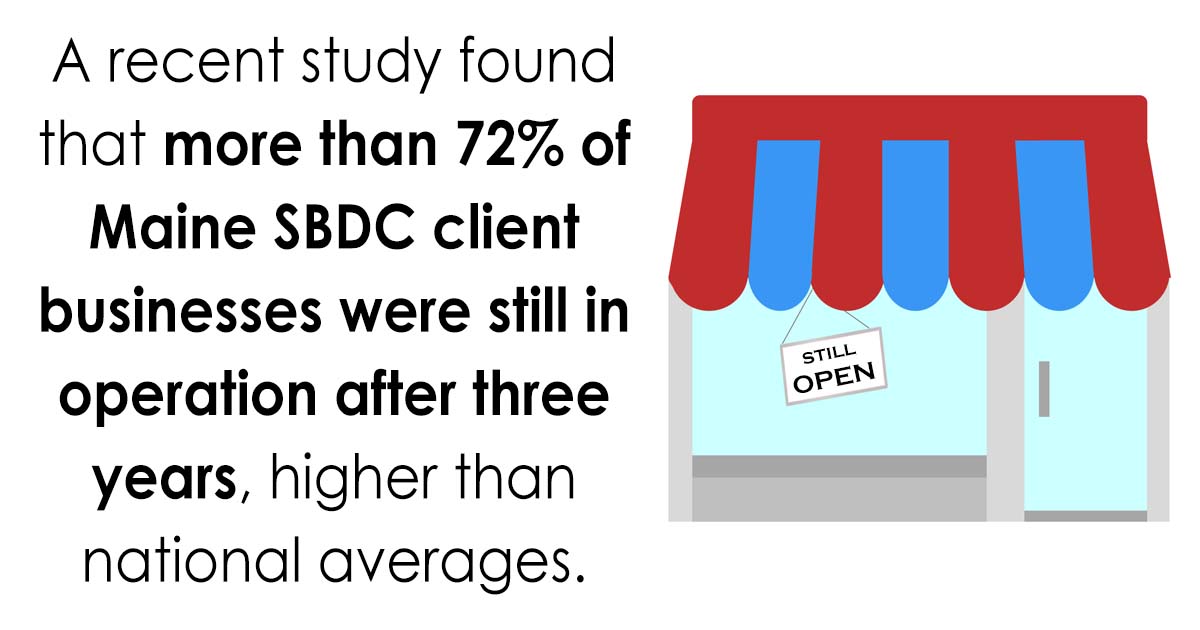 The study found that more than 72% of Maine SBDC client businesses were still in operation after three years. This is higher than the national average of 61.3% from the U.S. Bureau of Labor Statistics.
National data shows that nearly 80% of businesses survive their first year but this percentage drops significantly by year three. The hurdles of starting and operating a business are significant. According to CB Insights, top reasons that businesses fail include no market need, not enough cash, not the right team, inability to compete, and failure to understand pricing and costs.
These topics (and more) are among those covered with clients who are considering starting a business. With the guidance and expertise of SBDC business advisors located across the state, our clients develop the skills necessary to meet their goals, create successful businesses, and improve the local economies in which they reside.
A special thank you to University of Southern Maine Graduate Assistant Diana Grandoni who was critical to the completion of this study.