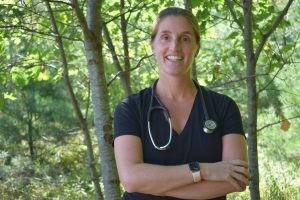 After years of practicing in a large medical facility, Cortney struggled with the all-encompassing role the insurance industry played in providing care. To remove this from the equation and provide more direct care in addressing her patients' needs, she launched her own private practice based on a Direct Primary Care Model, in which a subscription-based payment model provides all of the basic care needs for an individual or family.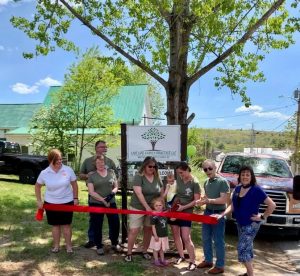 To launch this new endeavor, Cortney turned to the Maine SBDC at Androscoggin Valley Council of Governments. Working alongside Business Advisor Raynor Large, she tweaked her business plan, developed a set of financial projections, understood and negotiated her debt structure, and closed on the loan needed to purchase her building and launch her practice!
Located at 17 Gary Street in South Paris, her patients have direct access to the care they need, without the concerns of payment, insurances, out-of-pocket deductions, or the myriad of complicating factors in today's medical field.
For more information or to follow this Maine business, visit: https://www.livelifefamilypractice.com/