Kata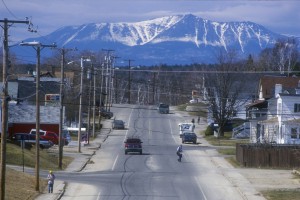 hdin Communications is a locally owned radio broadcasting company. It's main station WSYY AM and FM broadcasts in a sports format and serves Northern and Downeast Maine. It features programming from CBS Radio and CBS Radio News as well as covering local school sporting events.
Business owner James Talbot has big plans for the business. He wanted to expand his business, but was struggling to secure the funding needed to do so.  His lender recommended he connect with Maine SBDC's Ann McAlhany for assistance in mid-2015, and the pair have been working together regularly since. McAlhany listened to his plans. She helped him to organize his vision into manageable and executable phases.
Phase One of his plan was the purchase of a piece of new equipment which would improve efficiency for the operations. To accomplish this, a business plan was drafted, financials collected, and cash flow projections created. This work resulted in loan approval and purchase of equipment (and energy efficiency rebate).
Phase Two was to acquire another similar radio station in another part of Maine. Plans and projections were crafted. Unfortunately, the loan package was declined by three different banks – cash flow was strong, but there was a serious lack of collateral. McAlhany connected him with a non-bank lender who could see past the collateral shortfall. Despite many regulatory and paperwork challenges, he was approved for and closed on the loan in November 2017.
This new loan enabled Talbot to purchase WKTJ (99.3 MHz), which has been on the air since 1959 and is the only commercial radio station in Franklin County. WKTJ is a community-focused radio station that plays classic hits, local sports and a "phone mart" three times a day.
Contact this growing business at 207-723-9657.