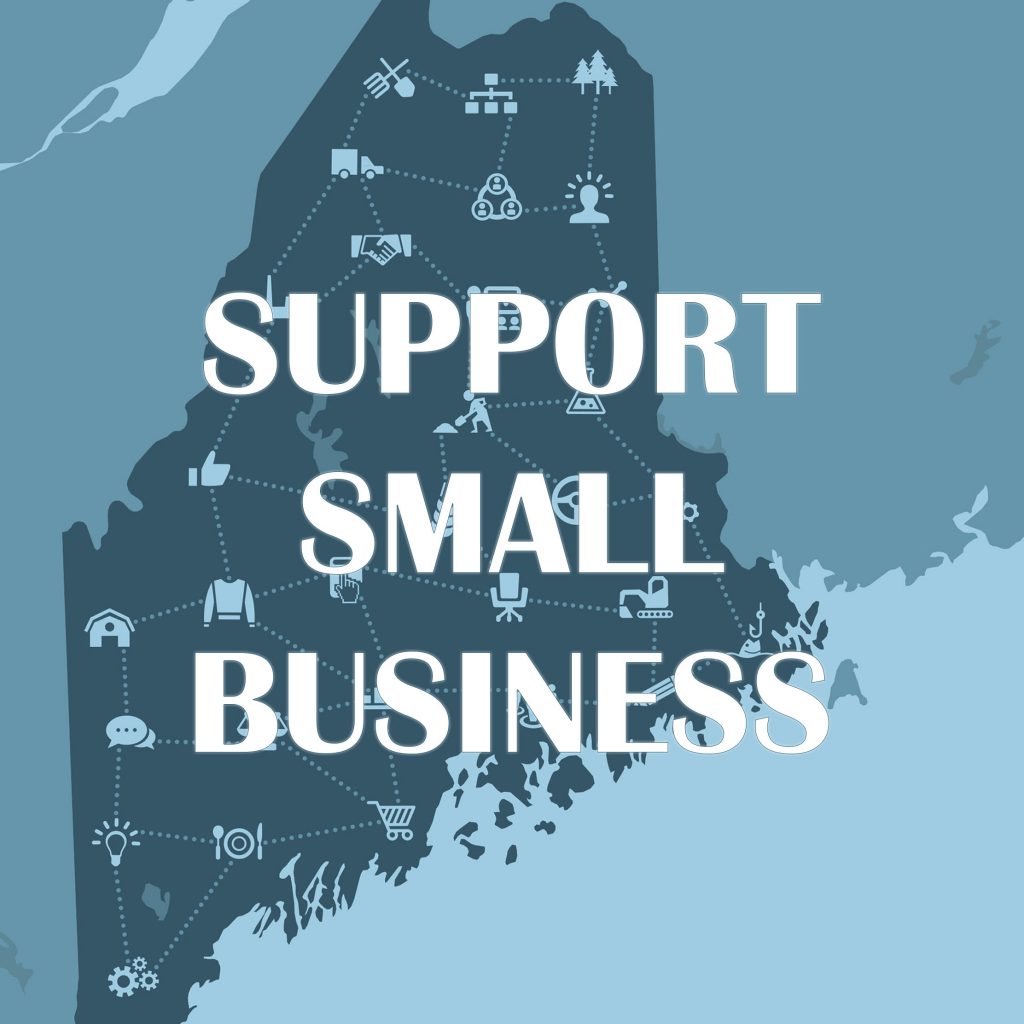 Small businesses need you now more than ever. Maine would not be complete without the small businesses that make our communities unique, or without the hardworking business owners who create quality jobs for our families, friends and neighbors. We are all in this together. Pay It Forward and Maine Helps initiatives encourage Mainers to come together to support one another and our amazing small businesses. 
How can you do this? Here's some ideas:
Gift Cards – Purchase gift cards to your local retail stores, restaurants, movie theaters and live theaters. The We Are Maine Strong provides a gift card directory of Maine small businesses.
Buy Local Products – Continue to support local stores and Maine-made products online. Find local artists and craftspeople to support through Maine Crafts Guild or the Maine Made program.
Buy from Local Food Producers & Restaurants – Support local farm products and seafood with pick up options. Visit the UMaine Cooperative Extension's directory to find a farm or seafood company offering pickup near you. Order delivery or curbside pickup from your favorite restaurants. Don't forget about local breweries or distilleries. Consider leaving a more generous tip to help the employees of these businesses.
Don't Forget about Service-Based Businesses – Consider pre-paying service providers such as hair salons, cleaning services, daycares, petsitters and fitness facilities. Consider supporting services that are being offered virtually. 
Show Your (Non-Monetary) Social Support –  Take a minute to share the website or social media account of your favorite business. Post an online review for your favorite small businesses on Google, Facebook, Yelp, or TripAdvisor. Small businesses need a marketing boost now more than ever.