Hiring and Managing Your First Employees
By: Diana Grandoni, Maine SBDC Graduate Assistant
Making the first new additions to your team is an exciting milestone and a sign that your hard work is paying off! For many small business owners, hiring can also be overwhelming and stressful.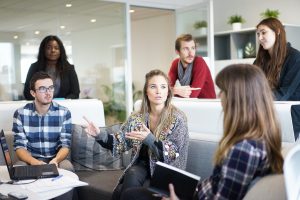 These four tips will help you make the most out of this important process:
1. Identify the role you need to fill.
What made you decide you need to hire a new employee? Outline the specific tasks and responsibilities you need support for and what aspects of the business you envision this person taking on in the future. Develop a clear picture of what skills this person should have to be a good addition to your team. Use this to create a job description which you can share in the job posting and with candidates in interviews. Refer to your budget to determine the pay including the cost of benefits. Offering a competitive wage can make you stand out among job seekers and could land you a more motivated applicant, but payroll shouldn't be so costly that it leads to financial problems. In other words, don't pay more than what the job is worth to you
2. Find the right person for the job.
Finding the right candidate is critical for minimizing turnover. Develop a comprehensive job description, post it online, and share it with your connections. Vet your applicants carefully and schedule interviews to further screen candidates. In addition to ensuring they have the required professional skills for the job, it is equally important that their personality is a good cultural fit. Especially on a small team, every employee has a distinct and formidable impact on the culture of the business.
3. Onboarding is your first impression.
The onboarding process is the foundation of your relationship with your new employee, and you won't get a second chance to make a first impression. Put thought into how you want this person to understand their role and the culture of the workplace. Relay your expectations from the beginning. Provide an updated employee handbook that clearly states your company policies. Show your new team members that they made the right choice to accept the position by making them feel welcome.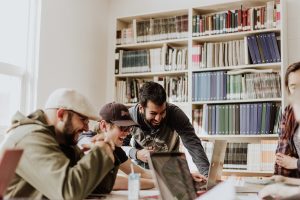 4. Keeping Good Employees
There are ways to retain good employees beyond salary that offer a worthwhile return on investment. Whenever possible, provide professional development opportunities and mentorship for your team members. Including health care benefits, vacation, and sick time if possible make the job more appealing and show your employee that you value them, which makes them much more likely to stay. Create a fair and transparent evaluation system to set goals, assess employee growth, and recognize achievements. Offering positive feedback when warranted never hurts! The best workers want to be challenged and feel that they are developing professional skills.
Strategic management of your human resources as your most important asset will put you on a path for long term success. For individualized guidance on how to sustainably grow your business and manage your team, contact the Maine SBDC to schedule a free meeting with a business advisor.