Laura Seider and her husband Geno have wanted to own their business for years. The couple has turned to Center Director and Business Advisors Josh Nadeau for assistance over the last several years assessing different business opportunities, but have not quite found one worth purchasing or pursuing.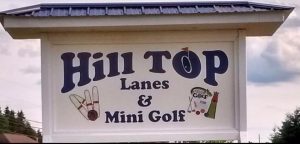 In June 2018, the pair returned to Josh with an opportunity that they were excited about. The owner of Hill-Top Bowling Center in Hodgton was ready to sell his business, and Laura and Geno wanted to discuss the feasibility of this business with Josh. As with each business they accessed, a thorough business plan and complete financial statements were completed to analyze and point out potential shortfalls of owning the business.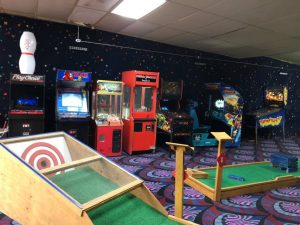 After a significant amount of time, energy and analysis, the Seiders' had found the business for them, and applied for financing through Northern Maine Development Commission.
In November 2018, Laura and Geno finally begun their long awaited journey into self-employment as owners of Hill-Top Lanes. Morale of the story, "If at first you don't succeed, try, try, try again."
Seiders Hill-Top Lanes is located at 61 Calais Road in Hodgdon. Open 7 days a week, they offer a bowling alley, miniature golf course and an arcade for true family fun. For more information on this growing Maine business, follow them on Facebook.