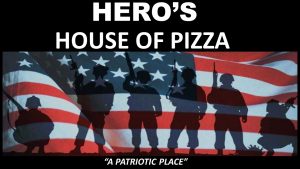 Derek DeFelice is a decorated Purple Heart veteran and owner of Hero's Pizza & Breakfast in Skowhegan. Derek and his wife Aaron have worked hard to build this local pizzeria since they purchased it in 2018. Through long hours and sheer determination, they have rebranded and remodeled the restaurant, increase sales, and hired new staff.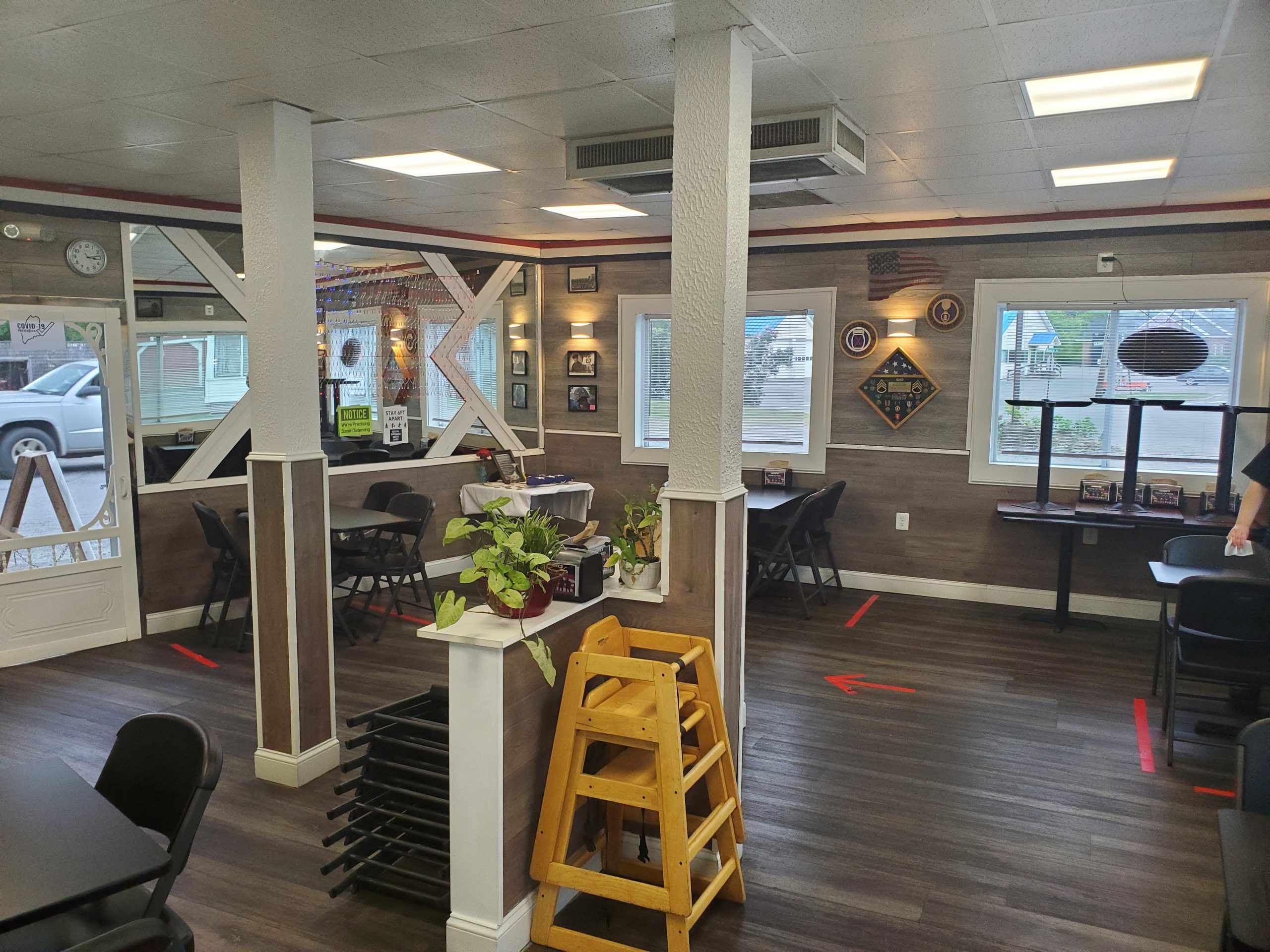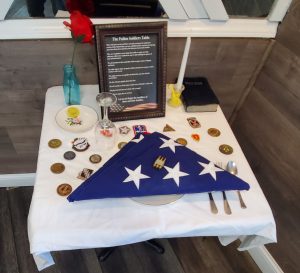 Serving nine years in the U.S. Army, Derek brings a strong focus on raising awareness and honoring veterans to his restaurant. Known as "a patriotic place," Hero's is adorned with flags for every military branch, police, firefighters, and first responders, and a tribute table to fallen soldiers.
"This business has succeeded on the basis of Derek's integrity, dedication to quality, and the enormous commitment by himself and his wife to the endless workweeks to get this going," comments Allison Watson, his Maine SBDC business advisor. Derek worked with Allison to increase efficiencies and better manage and understand his financial recordkeeping.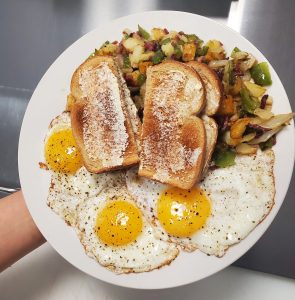 Hero's Pizza & Breakfast is located at 60 Waterville Road in Skowhegan. They serve the freshest food, including favorites such as pizza, wings, and calzones. From breakfast to dinner, they are your go-to to satisfy cravings. One recent customer comments, "The food was delicious and the staff was very friendly! We love that it is veteran-owned and the fallen soldier table is a beautiful way to honor those who didn't make it back home."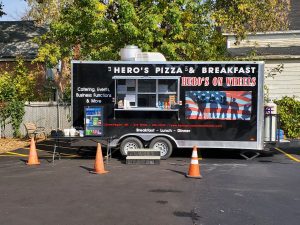 With such success and despite the COVID-19 pandemic, Hero's recently expanded, adding a mobile food trailer to his business. The fully licensed mobile kitchen provides the same products offered in-restaurant. The trailer has been booked for employee appreciation events, weddings, and business functions. It has been so well received that it is currently booking into next fall.
For more information or to follow this growing business, visit Hero's website and facebook.