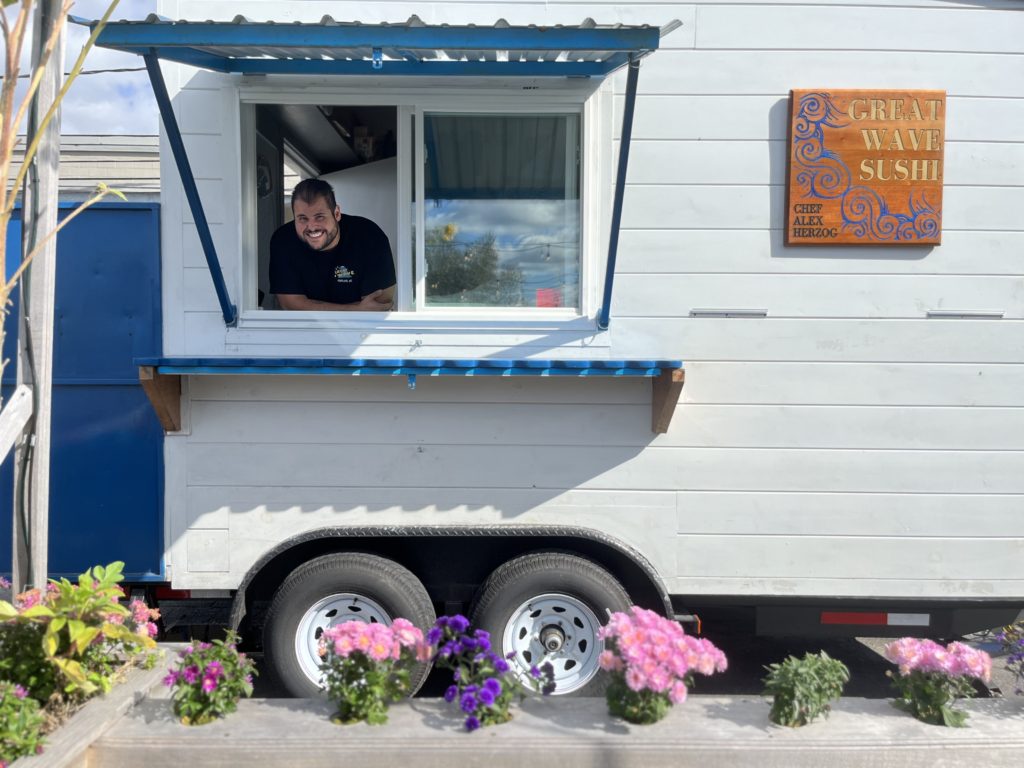 Seeing young entrepreneurs launch a new business and develop roots in their community is one of the most satisfying outcomes for the Maine SBDC.  It's even more exciting to help them scale up, grow and succeed. For Alex and Megan Herzog, starting Great Wave Sushi is the perfect example of how a new business with a fresh idea can take hold and and take off.
Alex Herzog started Great Wave Sushi in the fall of 2020 as a sushi cart after spending time in California perfecting his craft before returning home to Maine.  He quickly differentiated himself in the marketplace by offering a creative twist on traditional sushi with items like a sushi burger, sushi tower, and poke nachos.  By partnering with a local Portland brewery, he was able to offer up his menu to hungry beer drinkers and developed a loyal following and a reliable revenue stream. 
But in order to grow and scale, business owners must understand how to use financial tools so they can understand the inner workings of their business to ensure they are controlling costs, pricing their products correctly, and creating profit.  Accurate and up to date financial reports also allow a business owner to apply for funding to help them scale and grow. Without this financial knowledge and structure, many businesses fail to thrive.  
That's when Alex's partner Megan contacted the SBDC for help.  She knew there was much to learn about operating a business and wanted to do it right.  She was paired with business advisor Christina Oddleifson who once owned a restaurant and loves to help her clients understand hands-on financial management.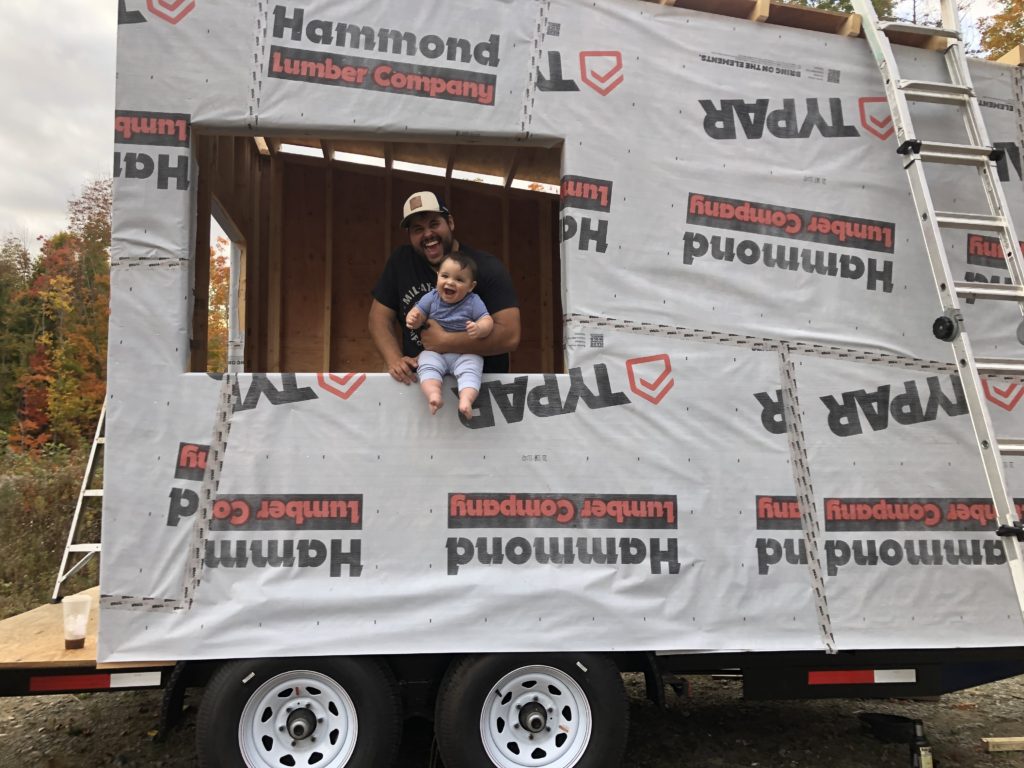 Megan had questions about financial tracking, pricing, taxes, legal entities and available funding to help them grow their business. Over a series of meetings she began to use QuickBooks online to track and manage the business and worked with an accountant to help with tax preparation.  
From there, Tina was able to help Megan and Alex create the financial reports and business plan to successfully apply to the CDBG microenterprise grant program. The funds they were awarded were used to help them build a food truck to expand their business. Constructing the truck was a family affair that included Megan's parents who helped with both construction and childcare.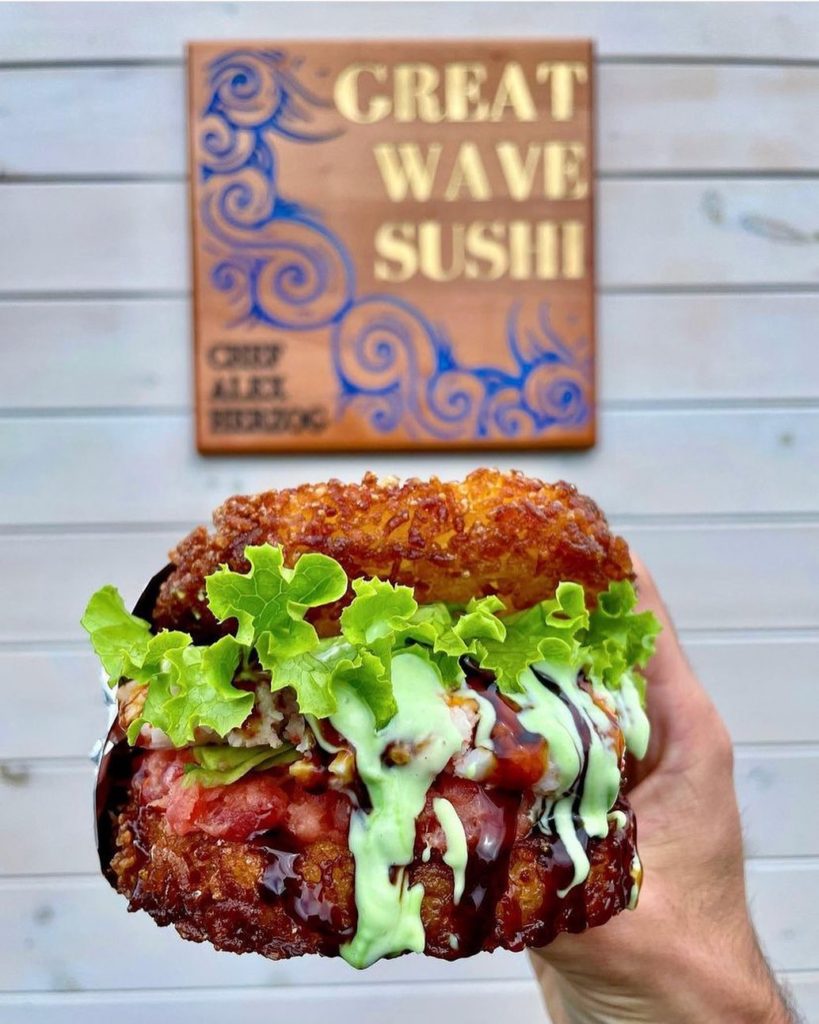 "The SBDC has been an integral part of the launching and success of our small business. We are beyond grateful for all of the guidance and support we have received from Christina. She has patiently explained the intricacies of owning and operating a small business, walked us through possible avenues of which to expand and improve, all while being compassionate towards the weight of such a learning curve accompanied by starting a new business."
Since then Alex has developed new revenue streams including highly popular sushi classes and catering special events.  By diversifying their revenue streams, Alex and Megan are creating a more stable business to support their growing family and delight their customers.
"Working with someone like Megan has been so fun because she wants to understand what successful business ownership looks like and is willing to reach out for help when she needs it.  I can't wait to see where Megan and Alex take their business over the next few years," said Tina.
To learn more about Great Wave Sushi visit their website at https://www.greatwavesushi.com/