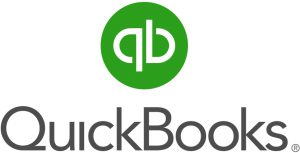 By: Christina Oddleifson, Maine SBDC Business Advisor 
Covid 19 has made it more important than ever for small businesses to have up to date information about their financial performance.
If the Covid 19 pandemic has taught us anything, it's that small businesses with up to date and accurate financial information have fared better than those without. The ability to quickly access tax returns and financial statements has meant that these businesses were able to obtain grants and loans much faster. They could also quickly understand the impact of the pandemic on their business, leading to better and faster decision-making.
If you feel you don't have time and "didn't get into business to create financial reports," you're not alone.  But if you're not going to do your own bookkeeping regularly and consistently, find a trusted and credentialed professional to keep your business up to date and on track.
There are several accounting software options available to help you track your business finances including FreshBooks, Pabbly, Wave, and Sage Cloud 50. But QuickBooks dominates the small business market, making access to training and tools especially easy. From online courses and user chat groups to YouTube channels, you can quickly get the information you need to learn the program.
How to choose the best option
Within the universe of QuickBooks options, your first decision point is whether to go with an online or desktop version. It's not a secret that Intuit wants you to buy the online version- why?  Because they make more money from monthly subscriptions. At the same time, the automation and ease of use that comes with the online version can be worth the extra cost for many businesses, especially if it means keeping your books up to date and your business running smoothly.
Below is a comparison to help you start thinking about which version is best for your business.
QuickBooks Desktop

(Not including "Plus" subscriptions)

QuickBooks Online

Software resides on a computer, no need to be connected to the internet all the time.

Web-based software – you need reliable high-speed internet access to access your books

One time purchase 

Monthly fee but more expensive over time

Must be upgraded after 3 years

Always have the latest version

Backup yourself or pay an extra fee for the service

Always backed up 

Bank feed connectivity available but must be initiated, some fees may apply

Free connectivity and continuous transaction updates from your bank and credit cards

Industry-specific versions like retail, manufacturing, service, contractor, and nonprofit

Must purchase additional apps or pay for a higher subscription level to increase functions

Traditional accounting package with more options for forecasting, managing inventory, job costing 

User friendly with automated workflows and understandable terminology

Must download accountant copy and send to your accountant

Accountants/bookkeepers can log in to your software to make changes, prepare taxes 

Includes phone app to access account on the fly,  track mileage, or capture receipts 
QuickBooks Desktop Versions
QuickBooks Desktop comes in several different versions, but Intuit does not make these easy to find on their website which is constantly changing for marketing purposes. The best strategy is to scroll to the very bottom of their homepage where you can find links to different versions.  
There is one desktop version available for Mac users. For others, you can choose between Desktop Pro and Desktop Premier. There is also a version called Desktop Enterprise which is designed for very large businesses but not needed by most small businesses.
One major difference between Desktop Pro and Premier are the number of allowable users (3 for the Pro version and 5 for Premier).  The other difference is the availability of industry-specific versions in Premier. These include manufacturing, nonprofit, service, retail, and contractor, as well as a general business version. 
A Word About QuickBooks Desktop "Plus" Versions
Please be aware that If you are looking at any of the desktop versions and you see the word "PLUS" after them, then you are looking at an annual subscription-based software similar to QuickBooks Online, rather than a one-time purchase. They have added many of the additional features available in the online versions and packaged them with the desktop interface as an annual subscription. Be sure you understand what you are signing up for and how much it will cost. To see the cost of these versions without added Plus services, keep scrolling down on the QuickBooks page for that version.
QuickBooks Online Versions
QuickBooks Online is a monthly subscription software available in several different versions ranging from simple and less expensive but with limited features, up to an advanced version designed for large companies. You can change your subscription level as your business changes. Details about each of these versions are typically available on the QuickBooks homepage.  But be aware that at various times they choose not to show one of the versions in order to direct customers to higher-priced options, so you may need to dig around.
Simple Start
Like the name says, Simple Start is a simple software subscription designed for new businesses that anticipate growing over time but want to start small. It's easy to use and allows for one user, but be aware that this subscription level does not allow you to track accounts payable and its reporting capabilities are very general.
Essentials
QuickBooks Essentials is a popular subscription level for many small businesses. It allows for 3 users and has many of the features that most small businesses need. Unlike the Simple Start version, it allows you to track accounts payable as well as time associated with a particular project. However, it does not offer inventory tracking and does not offer classes and locations tracking that allows you to track store locations or business functions separately– for example an inn that also has a restaurant. Classes are also a necessary function for nonprofit organizations that need to track program areas. Essentials do not offer a budgeting function.
Plus
QuickBooks Online Plus has most of the bells and whistles that a small business that also manages inventory needs. It has class and location tracking needed by businesses with multiple areas or locations, and by nonprofit organizations. This version allows for five users and also includes a budgeting function.
A Note about QuickBooks Self-Employed
This monthly subscription is technically not part of the "QuickBooks Online" family of subscriptions but is a web-based or "online" software program. QuickBooks Self employed is a hybrid between personal and business accounting programs. It is designed for sole proprietors (businesses owned by one person who typically does not have employees) or people who work for other companies, not as employees but as sub-contractors who receive a 1099 at tax time — think designers, writers, Uber drivers, and other gig economy workers. The accounts are specifically tied to the Schedule C tax form and cannot be changed so reporting is limited. You also cannot easily change over to QuickBooks Online subscriptions but must start over.
Cost and Purchasing
Intuit makes it especially hard to figure out the annual cost of their subscriptions or to compare them to the desktop versions. Prices are often presented at a discounted rate, but a careful review will reveal that these discounted prices only last for three months. 
Before purchasing an online subscription, be sure to talk with your accountant. Many accountants are QuickBooks Pro advisors who can offer you cheaper prices on the software.  For nonprofit organizations, TechSoup offers deeply discounted versions of both the desktop and online versions.