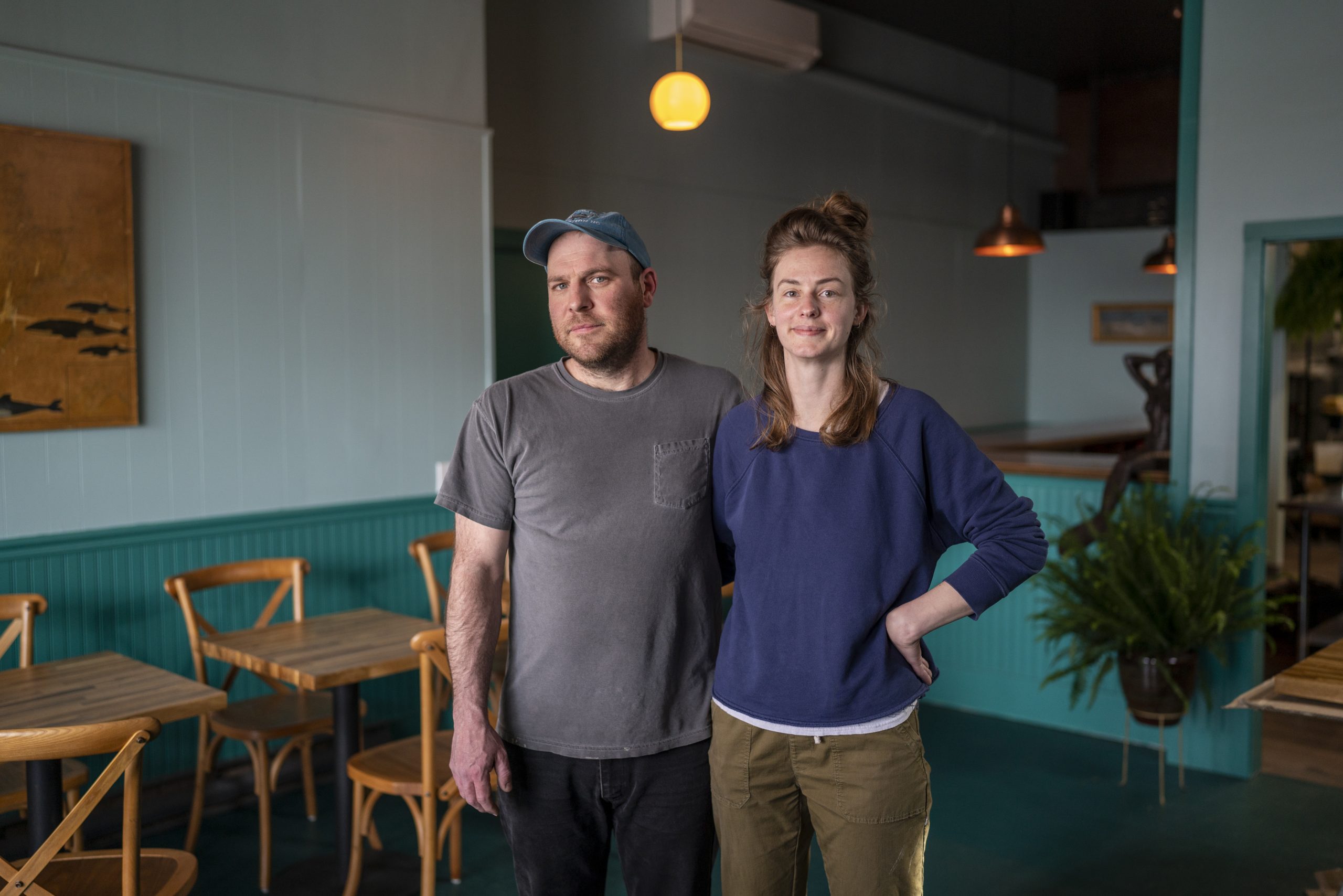 Fish & Whistle was conceptualized by husband and wife duo Jason Eckerson and Kate Hamm. They dreamed of a small neighborhood restaurant that could showcase the best of Maine's seafood while remaining approachable and fun. Kate and Jason have worked in the restaurant industry for over 20 years and felt it was time to try and venture out on their own. They connected with the Maine SBDC business advisor Susan Desgrosseilliers, who helped them work through many aspects of their restaurant, including financial, managerial, and legal matters.
Susan, Jason, and Kate worked together to review the business plan, form their LLC, discuss and explore gap financing options with SMFA, and ultimately determined the best funding source for the business. After meeting with different financial institutions, Jason and Kate got approved for their business loan from Androscoggin Savings bank. Shortly after, they put together a team and were ready to open their doors for the Summer season in Biddeford. In May 2022, they had a soft opening, which allowed them to test the water and work out potential kinks with a few pop up like specials. Because they are sustainably-minded entrepreneurs, they source their seafood from Maine and New England and opt for more abundant species. As a result, the restaurant will primarily offer variations of fish and chips, featuring a variety of seafood from the entire Gulf of Maine. They'll be opening to all in the coming weeks and look forward to a busy summer season.
"Working with Susan was amazing. Her help has been indispensable. We wouldn't have been able to get to where we are without the help of Susan and the SBDC. When we came to them for help, we were pretty far along but couldn't quite connect the dots. We had a strong concept, and our numbers seemed to work, but we needed help figuring out financing and just how to take our concept to the next level. We're now on the cusp of opening and hope to be up and running by Memorial Day. Thank you for all your help!" -Jason and Kate
For more information regarding their menu and opening hours, visit their website and Instagram.