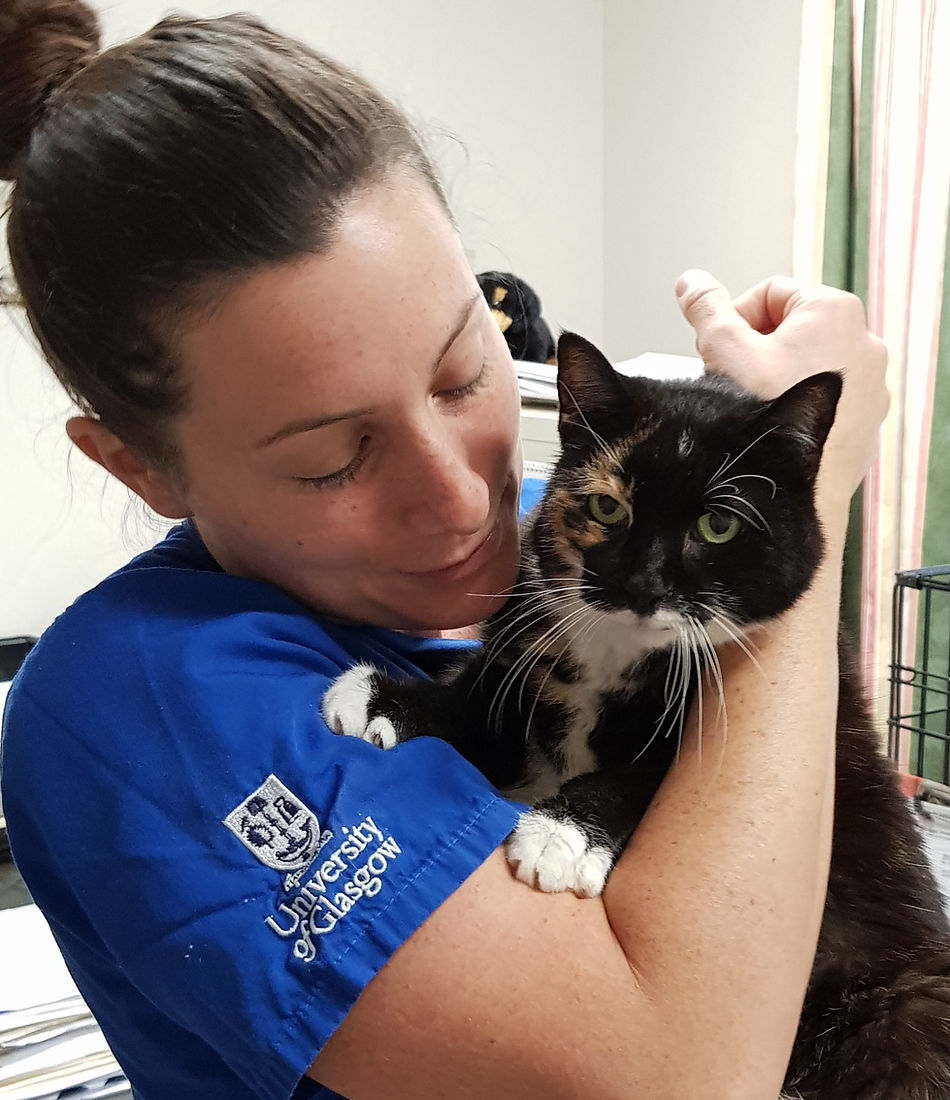 As many small business owners know, being "customer-focused" is key to business success.  This means always thinking about ways to improve your customer's experience and solve their problems. But when your customers are beloved dogs, cats, guinea pigs, rabbits, goats, and "other small furries" you want them to have the best experience possible.  That's why Dr. Sarah Spindell decided to launch her small business, Fantastic Beasts Veterinary Care, as a mobile practice.
Pets are often anxious when it comes time to visit the vet, and many pet owners have busy schedules that make it difficult to schedule visits.  By providing mobile vet services Dr. Sarah is providing professional and compassionate pet care in a safe and familiar environment where pets (and owners) feel most comfortable.  She serves clients in central and southern Maine
After working for larger veterinary practices, Dr. Sarah decided to go out on her own. She commented "I appreciated the intensive learning experience that the brick-and-mortar hospitals provided me, but after the COVID 19 pandemic I felt burnt out and disconnected from my clients/patients. I wanted to truly get to know my patients and have the time to provide the best quality care possible with the least amount of stress. Now I can!"
Like many small business owners, Dr. Sarah is very experienced in her field, but newer to the requirements of business ownership, so she reached out to the SBDC for help. She was paired with Maine SBDC at the University of Southern Maine Business Advisor Tina Oddleifson and the two tackled topics ranging from accounting, entity type, software programs and marketing.  Thanks to a federal pandemic relief grant program, Sarah was also able to get feedback and advice on her website from professional web designer Corey Zimmerman, owner of The Wander Web.
Sarah commented "I can't express how grateful I am for everything SBDC did for me. Tina Oddleifson was wonderful! She pulled me out of the administrative flood I was drowning in and I can't thank her enough. Corey Zimmerman was also an SEO rockstar and my website is all the better thanks to her help. Thank you SBDC!"
To learn more about Fantastic Beasts Veterinary Care and the services they offer on their website, Instagram and Facebook pages!