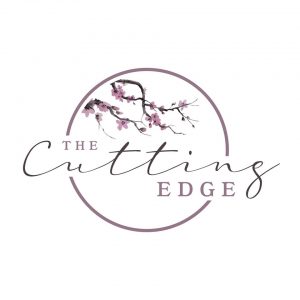 When Karen Cox stopped her car at a stoplight on Main Street in Presque Isle, she knew that the former GiftSmart location would be the ideal place to begin her own hair and tanning salon.
"I actually wasn't looking to start a business. I was pretty content with where I was," Cox said. "But then I looked over at this building and it seemed like the perfect location."
Since then Cox and employees have transformed the 3,000-square-foot former card and gift shop into the Cutting Edge Hair and Tanning Salon.  The spacious salon offers hair styling — including perms, curling, straightening, and braiding — hair coloring, tanning, manicures, pedicures, eyelash extensions, and AromaTouch Technique with essential oils.
Cox worked with Josh Nadeau, a business advisor at the Maine SBDC hosted by Northern Maine Development Commission.  Together they worked to formulate a business plan and cash flow projections to meet with a lender to see this dream come to fruition.
Since opening, The Cutting Edge Hair and Tanning Salon has received rave reviews. Customers comment about the inviting and relaxing atmosphere and the talented and friendly stylists.
For more information about this growing Maine business, follow them on FACEBOOK.