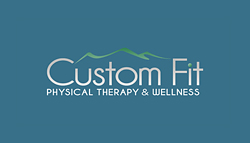 As a healthcare worker negatively impacted by COVID, Jennifer Frazier decided to launch her own physical therapy practice where she could uphold her values and create personal plans to help her physical therapy clients recover. Out of that grew Custom Fit Physical Therapy & Wellness, an outpatient physical therapy clinic that assists clients develop and meet rehabilitation goals. As Jennifer began the process of building her business, her SCORE mentor recommended Maine SBDC at AVCOG Center Director and Business Advisor Lori Allen as someone who could offer concentrated assistance with her business plan.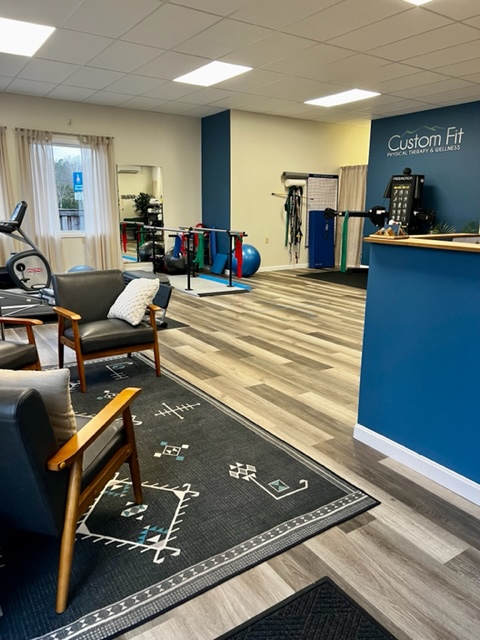 They worked together to create a detailed business plan and financial projections, discussing general startup questions and resources throughout the process. They explored funding and accounting options, and leases verse purchasing a space.
Jennifer commented "The Maine SBDC helped me open my doors by providing significant guidance in completing a business plan, particularly financials. Support was always readily available via telephone or email."
Last winter she located a space in Auburn, moving quickly to secure a lease and make the necessary improvements to open and begin serving clients! Around the same time, Custom Fit Physical Therapy & Wellness was chosen as one of the winners of the Startup Auburn contest which provided membership to the Chamber of Commerce in addition to other perks! 
For the upcoming year, Jennifer is focused on growth, growth, growth! She already hired her first employee ahead of schedule by 3 months! So Lori and Jennifer continue to meet for advising sessions to ensure things stay on track! "I am now working with Maine SBDC at AVCOG to assist with grants/funding and will be requesting their assist with marketing and HR items." To learn more about this business and the services they offer check out the website or Facebook.