While the Covid-19 pandemic caused a large-scale economic disruption for most small businesses, it also fueled a historic surge in entrepreneurship. According to the US Census Bureau, new business starts in 2021 were the highest on record, surpassing the previous record set in 2020. 
For good friends Mandy Caruso and Ashley Hanson, the pandemic provided the impetus they needed to leave their careers in teaching and disability insurance. Combined with a background in hotel revenue management they knew they could follow their dream of opening a vacation rental business in the Lakes region of Maine.  As homeowners and real estate investors on Sebago Lake themselves, Mandy and Ashley each bring a deep knowledge of the area and an understanding of the level of service that homeowners are looking for from a rental management company. Their value proposition is to offer a more modern and tech-focused marketing and management program, along with a higher level of hands-on service than is currently being offered by competitors in the area. 
After forming their LLC and partnership in late 2021, they reached out to the SBDC in January for technical assistance to move their vision forward. They began working with Maine SBDC Business Advisor Tina Oddleifson, a former inn and restaurant owner, and an Airbnb super host of a rental property herself.
"With both of us coming from completely different backgrounds, we both had different skill sets to offer our small business idea. We felt we had enough passion to start Campfire Booking and believed we had what it took to get the idea started. After hearing our ideas, a fellow small business owner recommended Tina, from the Maine SBDC, because of her prior experience in the hospitality field. We were very excited to see what the Maine SBDC had to offer and how the opportunity could help improve our skill set. After each session, we diligently did our homework and felt we made the very best decisions for Campfire Booking. Tina made herself readily available and her wealth of experience and knowledge proved to be invaluable."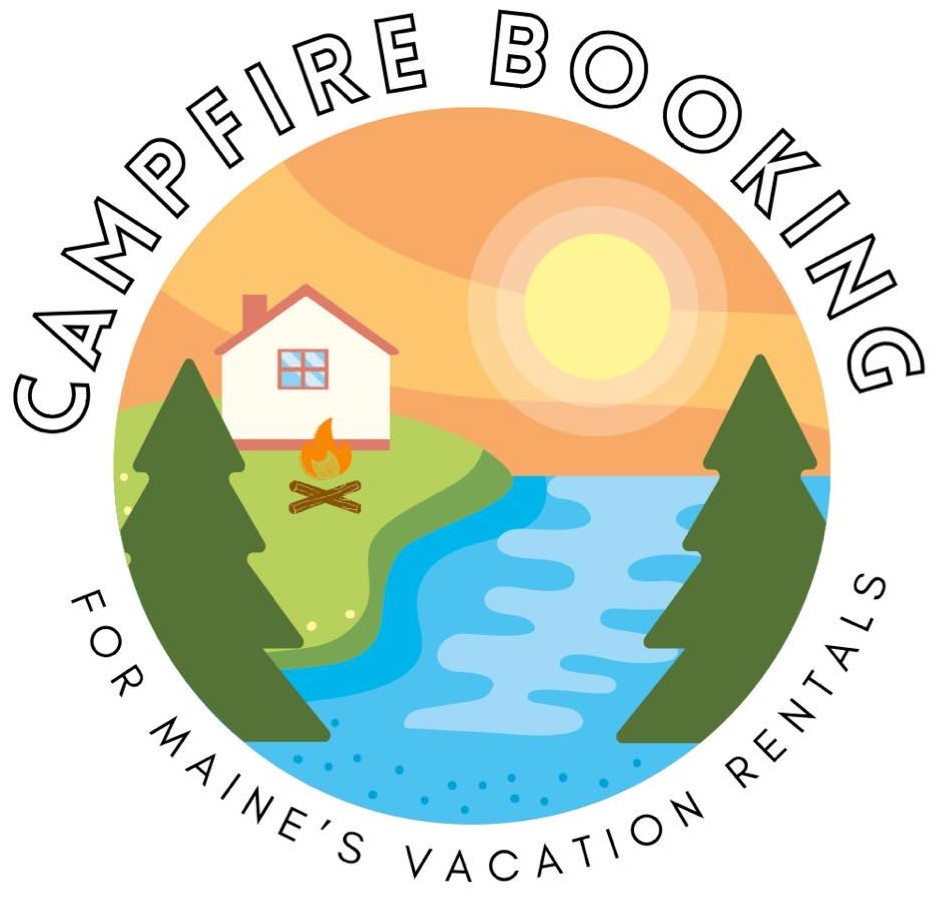 Through regular, online meetings, they tackled a range of issues together such as brand and value proposition development and a marketing strategy for how to reach two distinctive customers (homeowners and renters). They also tackled questions around taxes and accounting unique to their industry; like hiring housekeeping contractors and identifying the best software for their needs. With the help of a Maine SBDC marketing specialist, Corey Zimmerman of The Wander Web, they also took a deep dive into designing their website for optimal messaging and search engine optimization. Mandy and Ashley officially started their business just before the summer rental season and are using this first year to learn the ropes of small business ownership.    
"Following the busy summer rental season of 2022, we surpassed our yearly goal for the number of properties we had hoped to manage. Additionally, during the 9 peak weeks, our data shows that were able to reach 97.9% occupancy. We feel we have both found our niche,  working in the short-term rental business, and we can honestly say that we love what we do. We feel so thankful for those who have supported us during Campfire Booking's first year and have no doubt that 2023 will be even better than 2022."
For more information about Campfire Booking visit their website, Instagram, and Facebook pages!