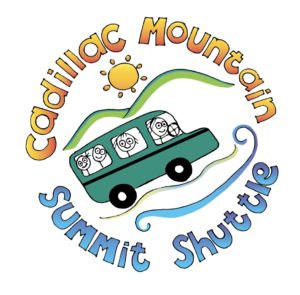 The best business ideas solve a problem for their customers and Ellen Finn of Cadillac Mtn. Summit Shuttle definitely does that! She has lived and worked as a local tour guide on Mount Desert Island for many years, just outside Acadia National Park. A few years ago, the National Park System instituted a reservation system for driving up the Cadillac Mountain Summit Road, limiting access to this popular spot in the peak tourist season. Those who did not know about this new system, or those who made a last-minute plan to visit the park, were often disappointed to find out that they would be unable to drive to the top of Cadillac Mountain. Ellen saw the need for a no-reservation, hourly, shuttle service to the top of Cadillac Mountain so their adventures could continue!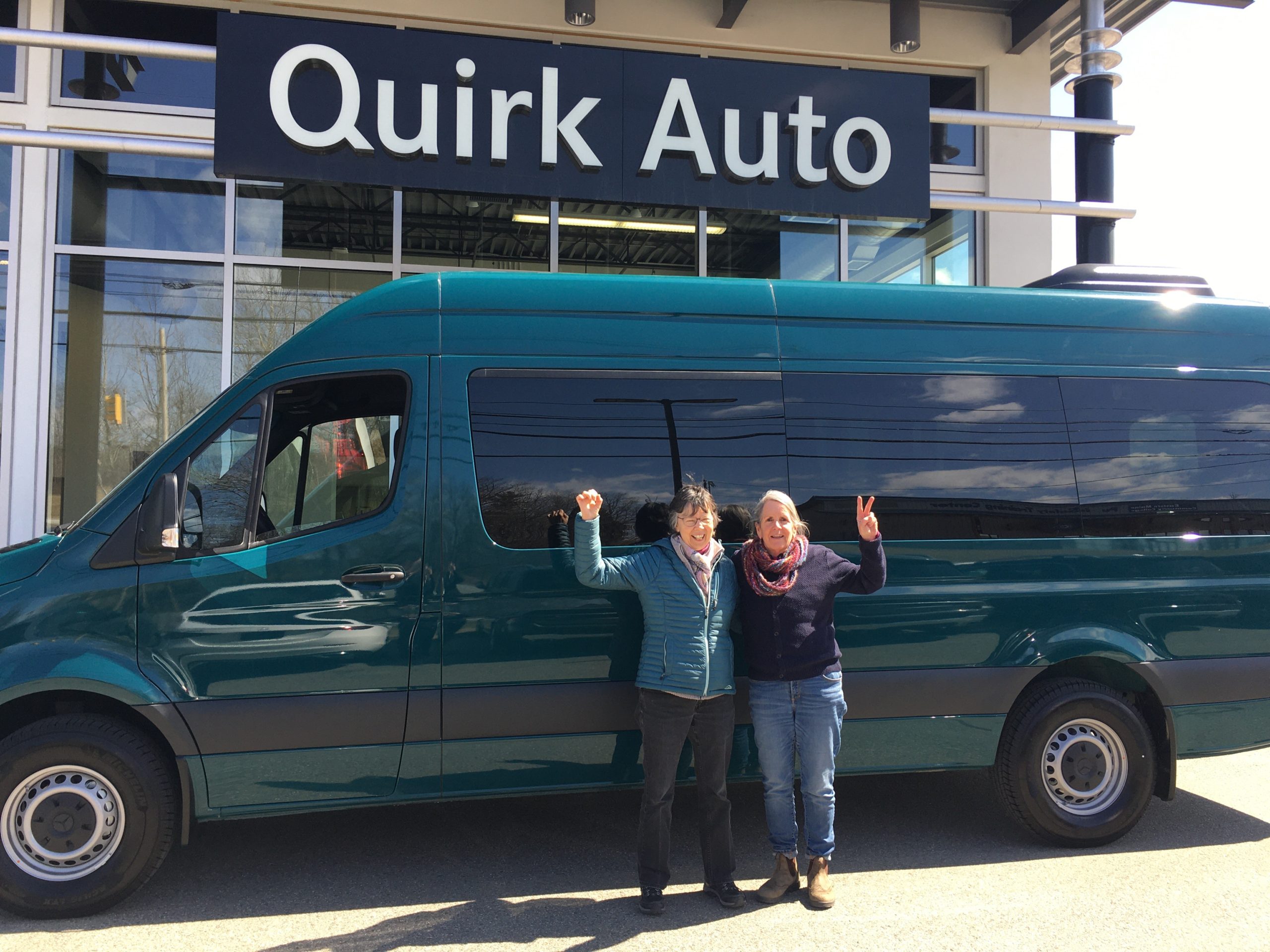 Having a great idea is one thing but putting it into action is the real test. Unsure where to even begin and as a non-traditional borrower with no prior experience, she utilized the support and resources available to her. So Ellen connected with Maine SBDC at CEI Business Advisor Shannon Byers to start her planning process. Later, Maine SBDC at CEI Business Advisor Ann McAlhany stepped in and helped her polish and finalize her plan.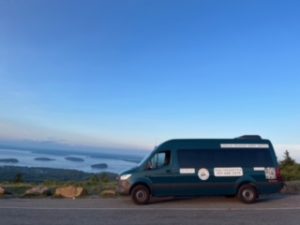 Ellen and Ann worked through creating a dynamic business plan and the necessary financial projections. They also navigated securing permits and funding to get this small business started. Just prior to launching the business, Ann brought in fellow Maine SBDC at CEI Business Advisor Eric Treworgy to lend a hand with the marketing strategy.
Ellen commented on working with the Maine SBDC "Go for it, they will help all along the way and guide you towards reaching your goals and lead you in the right directions to achieve them. I could not have done it without them."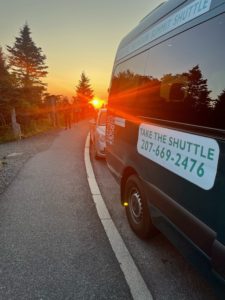 Ellen is now teamed up with Bessie, the Mercedes 15-passenger van! They take passengers (and even dogs) up and down Cadillac Mountain, from families headed up to weary hikers express their gratitude on the way down! The 1st come-1st serve shuttle runs up and down the mountain hourly, sunrise to sunset, all season long.
To learn more about this new business check out their website, Instagram and Facebook pages!