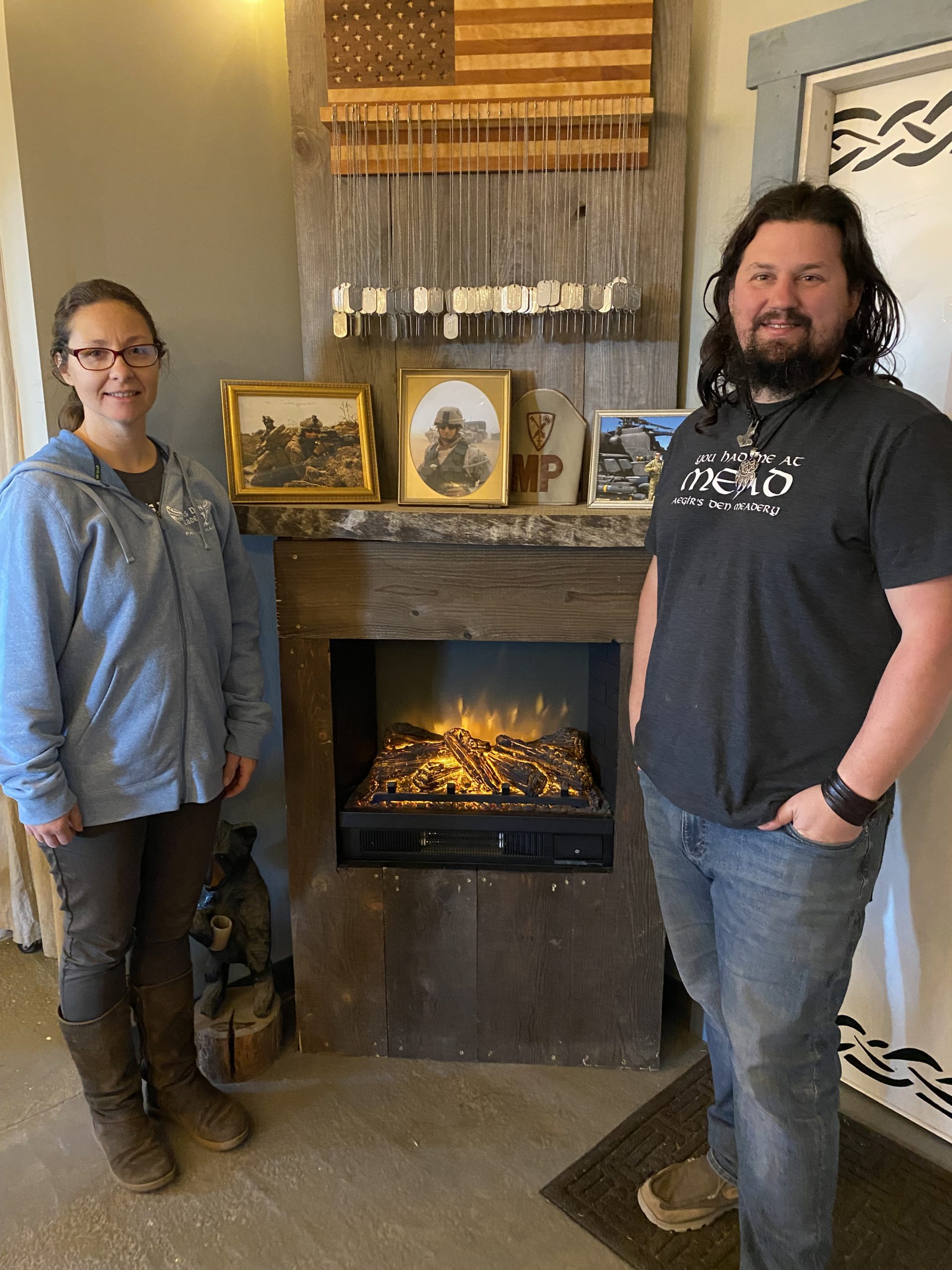 Mark and Carrie Mancini both come from families familiar with fermentation and preserving, but a friendly competition leading to the accidental brewing of a honey mead made Aegir's Den Meadery possible!
After nearly a decade of experimenting and testing different meads with friends and family encouraging them, they opened their Pittsfield storefront in 2019 and gained some good traction prior to the COVID shutdowns. They had a strong brand and partnerships with a local winery for bottling space and were being distributed throughout the Bangor and Portland area.
They connected with the Maine SBDC as they were getting ready to expand last year. They needed to grow in order to keep up with production and that meant they were also going to need capital to hire more employees and purchase additional equipment. Maine SBDC at CEI Business Advisor Peter Piconi was able to work with Mark and Carrie to understand their capital needs and provided resources that helped identify the best avenue to pursue. Together they developed financial forecast worksheets and reviewed the business plan so they could understand how grants or traditional lending would fit into their plan.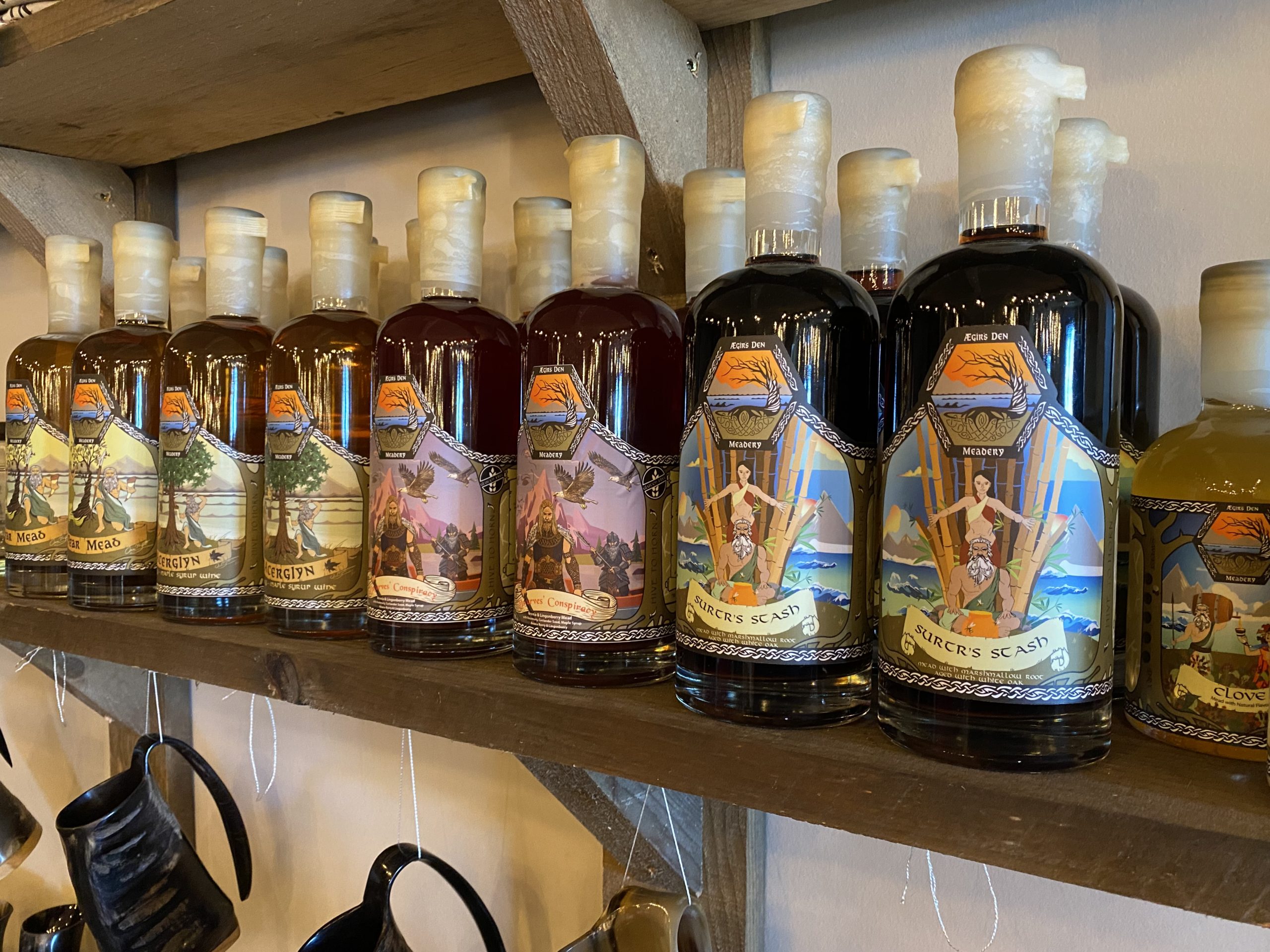 Mark commented, "We showed up with everything we had done, and he went through it and kind of gave us his feedback and suggestions. We'd work it out for the next meeting and get ready for the next step"
They developed short-term & long-term strategic plans and focused on refining the business plan. When a family friend showed interest in investing, they were able to work with Peter on their investor pitch. Ultimately, their hard work paid off! This investment allowed them to move into a new location and expand their production.
Mark and Carrie are both veterans, 8 years in Army National Guard and 25 years in the Air National Guard respectively. And they bring many of their skills from the military with them into entrepreneurship. As engineers, they got experience with planning, writing and managing people as well as building and driving heavy equipment.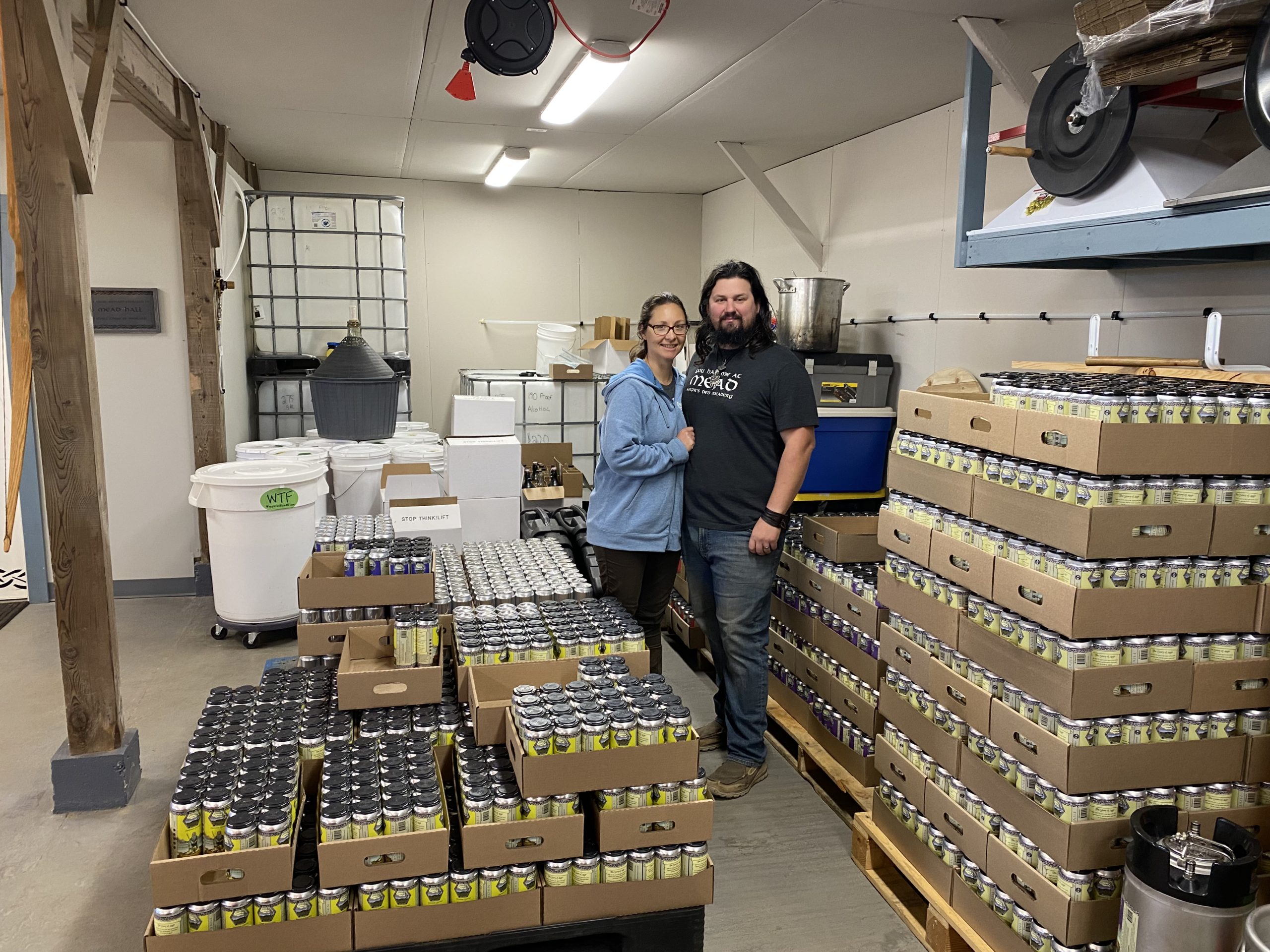 "You can't thwart two military officers!" Carrie commented
They worked hard to do the majority of renovations themselves to an old chicken barn and successfully opened a kitchen and tasting room in Palermo! They're now open regular hours and serve farm-to-table food and can be found in almost 100 beverage centers, bars and restaurants around the state, as well as local festivals and our meadery! To learn more about the meadery and their offerings visit their website, Facebook, and Instagram.