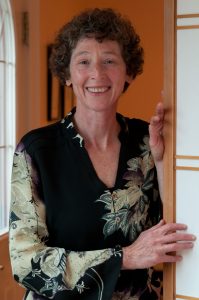 Like many small business owners, Rhonda Feiman, acupuncturist, wonders how long it will be before her clinic experiences some level of normalcy in the wake of the COVID-19 pandemic.  Concerns of safety, logistics, and compliance prevent Rhonda from reopening her practice to in-person care.  She's been serving her clients through telehealth for several months, but a lack of personal contact left a void in her offerings and her bank account.
Rhonda has been meeting with Business Advisor, Alison Lane, regularly via Zoom since early April.  Alison helped Rhonda understand and apply for an Economic Injury Disaster Loan, a Paycheck Protection Program loan, and Pandemic unemployment.  With Alison's help, Rhonda freed up mental energy to focus on what is important in running her business: How to best help her clients.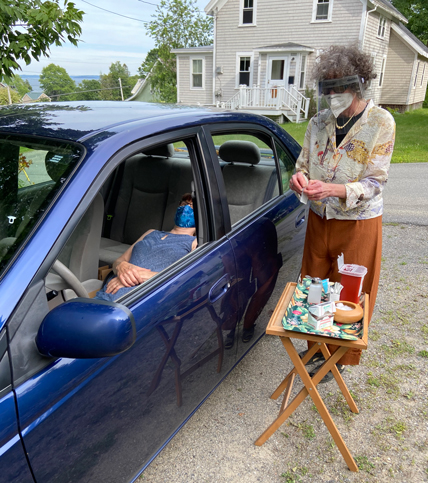 Creative juices flowing at full capacity, Rhonda developed a solution in the form of "drive-in acupuncture".  If retail shops and restaurants can offer curbside service, why not a healthcare provider?  Clients can pull into the driveway of her clinic, be greeted in-person (in full PPE, of course) by Rhonda, and receive an acupuncture treatment without leaving the front seat of their car.  She has even provided full body treatments with clients laying on mattresses in the back of their hatchback vehicles.  Rhonda's clients have reported appreciation and comfort at the new service.
Rhonda was featured in the Bangor Daily News for her creativity.  The story can be viewed here.
For more information or to request an appointment, visit 

Rhonda

's website at www.rhondafeiman.com or call her at (207) 338-4454.