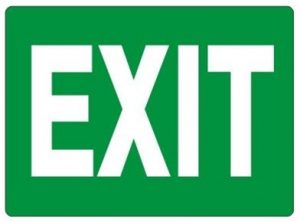 By: Susan Desgrosseilliers, Business Advisor
Are you are considering selling your business? Perhaps you are ready for retirement or for a change of pace? How can you prepare your business to get the most value out of the sale? It takes a lot longer to sell a business than it does to buy a business. 
Here are some practical tips that you can do now that will prove valuable later:
 1.

Take a look at your business. Open Your Eyes, Ears, and Nose.
Time to take a look around your business.  And I mean really look.  Step back and imagine yourself as a customer (or a potential buyer).  What does your business looks like as you pull into your parking lot? How does your sign look? Is it fresh and noticeable?  How about the entrance?  Is it clean and inviting? What about when you walk in?  Is your space welcoming? Notice the lighting and the smells. How are customers welcomed when entering your office, showroom or store?  What about when customers call your business?  Is the phone answered quickly and professionally? While these questions sound basic, you can bet that any buyer will be assessing these critical elements of your business.
2. Open the books! 
Don't wait until you're ready to put up the "For Sale" or for when a potential buyer asks to take a look.  You need to plan your exit in advance (ideally, at least three years).   Your exit strategy has to take a hard look at the books.  Start pulling apart the expenses. Think about what expenses are solely attributed to your ownership.  Do you have a car that you expense through the company?  Is there a relative you have on the payroll that really may not be a central contributor to the success of the company?  Are there travel and meal expenses that would/could change if you no longer owned the business?  Have you expensed some sort of large improvement?  Categorizing these expenses will aid the prospective buyer and make it easier for them to create financial projections in order to secure debt service for the purchase.  Assess your assets.  Itemize all hard assets that will go with the sale – office furniture, computers, equipment, and inventory. Place a value on them. 
3. What is your business worth?
You will be basing the sale of your business on numbers 1 & 2 above.  This is why it is so important to really look at your customers, your assets and think about the goodwill value.  How much of the price will be attributed to goodwill?  Be prepared to hold some paper on the sale, most likely close to the value of the goodwill.  Talk with your CPA, attorney, business advisor and/or business broker as they will help you determine the right price to ask for your business.  There are several valuation methods (such as Asset Approach, Discounted Cash Flow Method, Market Approach, etc.) and your team can help determine what the best method is to value your business
4. Who is your buyer and where will they come from?  
Take a look around your business.  What about a current employee?  If you start the process early, perhaps there is an employee that shows great potential and interest in your business.  It's never too early to have a conversation with an employee and discuss their goals/dreams to feel out any potential level of interest. This allows you the time to help groom your employee to someday take over the show!  Another source of potential buyers you may not consider is your vendors.  Ideally, you have built up solid relationships with your suppliers.  Have a conversation about the "possibility of a future sale" and then just listen as there could even be a competitor or another business that wants to expand by acquiring.
5. Continue to run your business!
This is not the time to take a break or slow down.  You need to push even harder now to increase your sales, build up your client relationships, work on employee retention and make those needed repairs/improvements you may have been putting off.  Act like it is the first day opening the doors to your new business even as you prepare to walk away.
Need help selling your business? Contact us!