February 1, 2017
It was a record year for Maine small businesses securing capital to start and grow their companies in 2016, according to a recently released annual report compiled by the Maine Small Business Development Centers (Maine SBDC).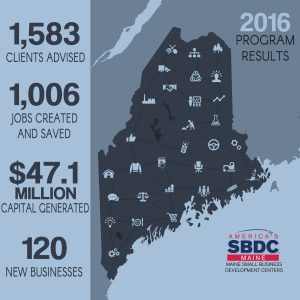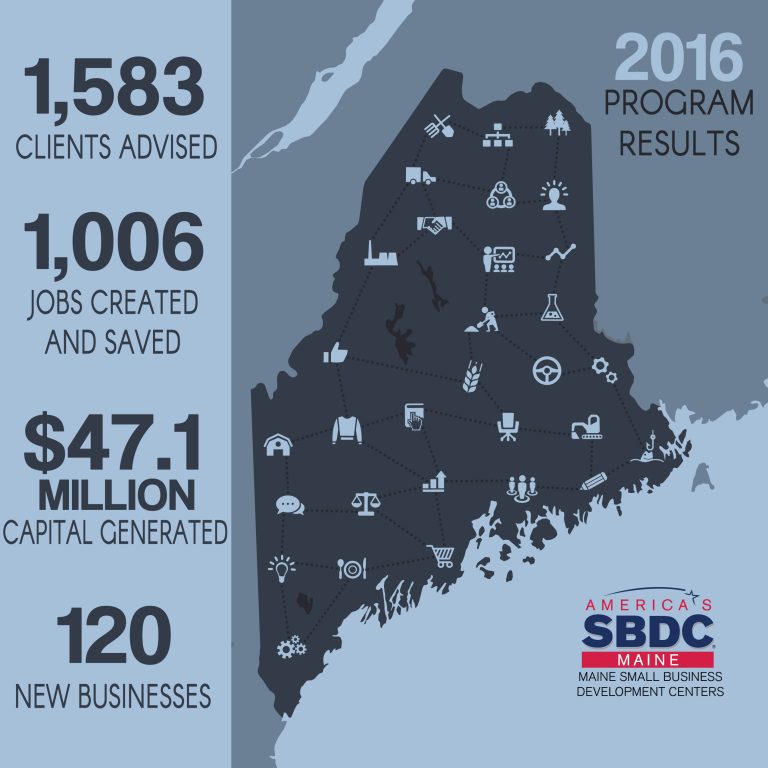 Maine SBDC provided no-cost business advising to 1,583 entrepreneurs and small business owners throughout Maine in 2016. Fourteen certified business advisors across Maine helped clients secured an unprecedented $47.1 million in capital to start and grow their businesses, more than in any other year in Maine SBDC's 39 year history. In addition, the Maine SBDC helped these clients create and save 1,006 jobs and start 120 new businesses. 
"This is a significant indicator of the value of the business advisor-client relationship, and the confidence lenders and investors have with Maine SBDC clients," commented Maine SBDC State Director Mark Delisle. "Even more impactful is what this capital means for the future of small business in Maine – new jobs and a growing economy."
The Maine SBDC helps build and strengthen small business through no-cost business advising, training and educational resources.  It is part of a national network of nearly 1,000 centers – which are funded in part by the U.S Small Business Administration (SBA). 
To access the full 2016 Annual Report, visit www.mainesbdc.org/about/program-results
For more information on Maine Small Business Development Centers or to find a location near you, go to www.mainesbdc.org.