The Maine SBDC program supports the efforts of small business owners and entrepreneurs in starting and expanding their businesses. Fourteen certified business advisors at contracted host organizations offer advice, help identify and access capital, conduct research, hold workshops and provide technical assistance.
We're pleased to announce that, with the help of their business advisors, clients secured more capital to start and grow their businesses in 2016 than in any other year in Maine SBDC history – over $47 million! This is a significant indicator of the improving economy and the confidence lenders and investors have with Maine SBDC clients.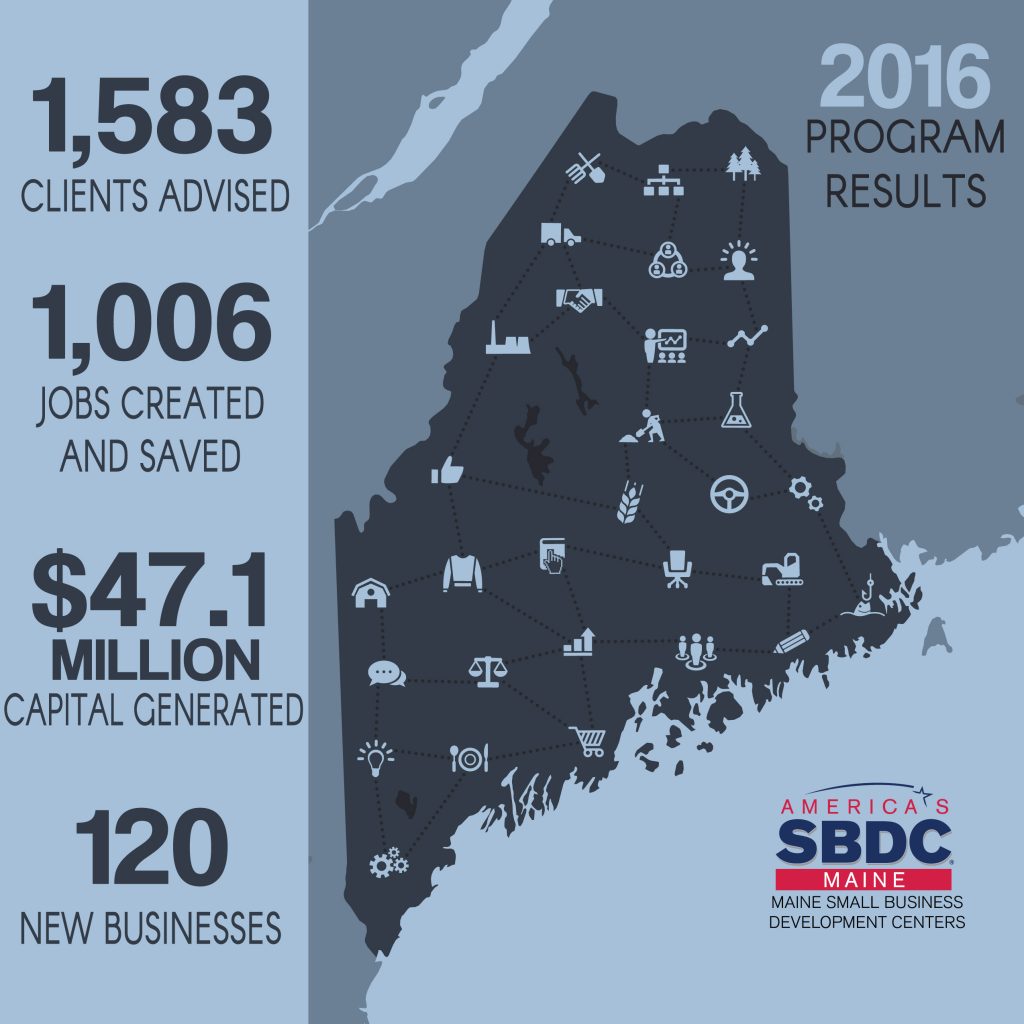 Return on investment for the Maine SBDC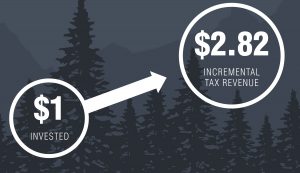 Return on investment for the Maine SBDC is evaluated annually through an independent study of the program conducted by Dr. James J. Chrisman at Mississippi State University. His findings are based on information provided by a sampling of clients meeting with a Maine SBDC business advisor for at least five hours. Dr. Chrisman's most recent report indicated that…FOR EVERY DOLLAR INVESTED IN THE MAINE SBDC, $2.82 WAS RETURNED IN TAX REVENUE. 
2015 • View Flipbook or Download PDF
2014 • View Flipbook or Download PDF
2013 • View Flipbook or Download PDF