2017 ANNUAL RESULTS • View Annual Report.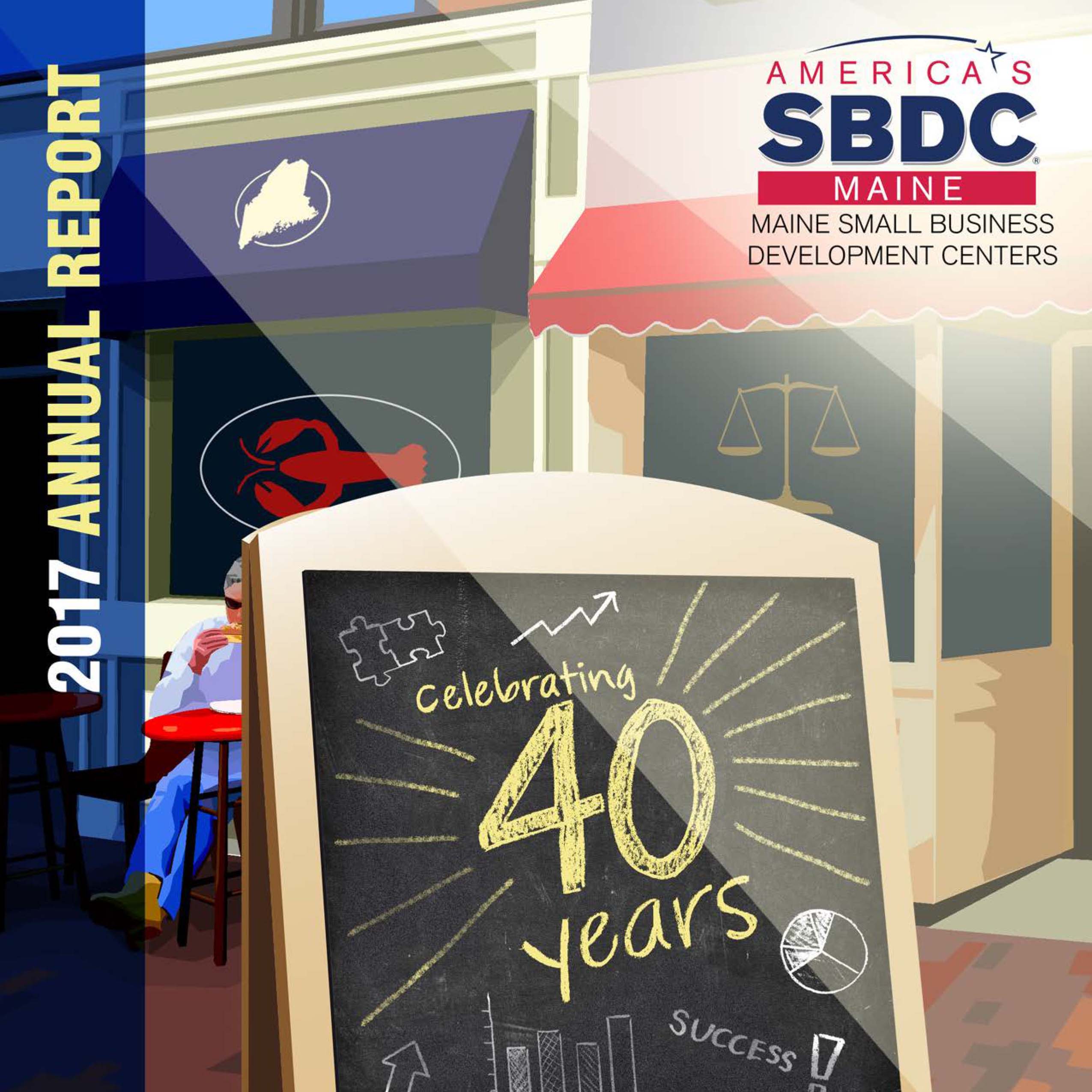 Over 1,400 entrepreneurs and small business owners turned to the Maine SBDC in 2017 to help navigate the process of starting, managing and growing their businesses. With the guidance and expertise of business advisors throughout the state, these entrepreneurs are better prepared, develop the skills necessary to meet their goals, create successful businesses and improve the local economies in which they reside.

The program's impressive results year after year stand as proof of the strength of these advisor-client relationships. Certified business advisors met with over 1,400 clients to help start 98 businesses, create and save 661 jobs and generate $44 million in capital. Over 9,000 hours were spent advising clients towards success.
Return on investment for the Maine SBDC
Return on investment for the Maine SBDC is evaluated annually through an independent study of the program conducted by Dr. James J. Chrisman at Mississippi State University. His findings are based on information provided by a sampling of clients meeting with a Maine SBDC business advisor for at least five hours. Dr. Chrisman's most recent report indicated that…FOR EVERY DOLLAR INVESTED IN THE MAINE SBDC, $4.16 WAS RETURNED IN TAX REVENUE.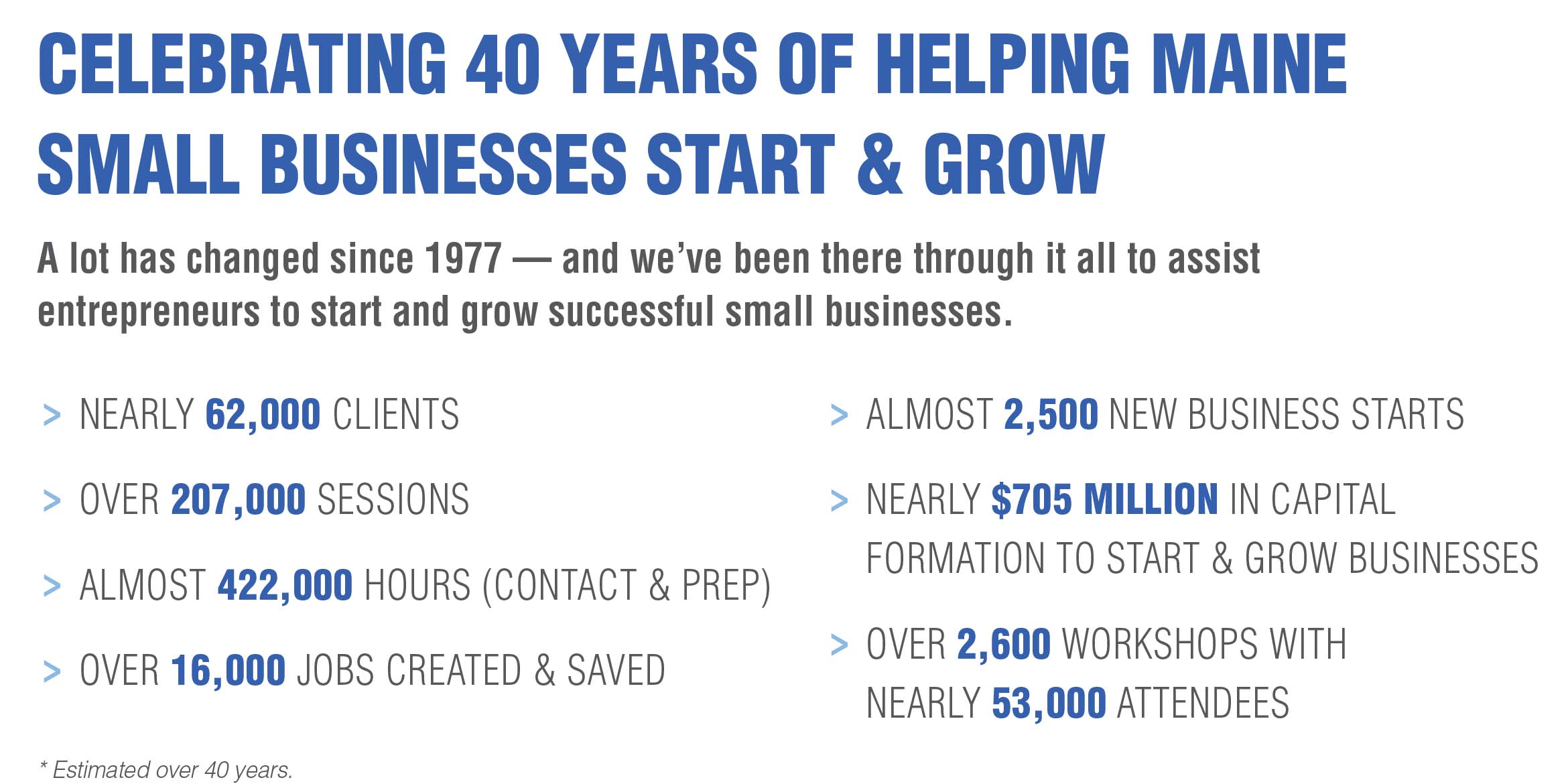 Maine SBDC's impressive results over the last 40 years can be attributed to the assistance provided by our certified business advisors. These results, combined with client feedback, help prove the value and importance of the SBDC program. Nothing speaks louder than the comments we receive from the small businesses we serve – over 95% would recommend their business advisor to others. And this shows — word of mouth draws in over a third of the entrepreneurs we work with.
Activities that yield positive returns over an extended period stand as a solid investment. One can walk down any Main Street in Maine and feel certain that there is a Maine SBDC client, either past or Present, nearby. We've been there through it all, and we hope to continue to support Maine's small businesses for another 40 years.
2016 • View Flipbook or Download PDF
2015 • View Flipbook or Download PDF
2014 • View Flipbook or Download PDF
2013 • View Flipbook or Download PDF