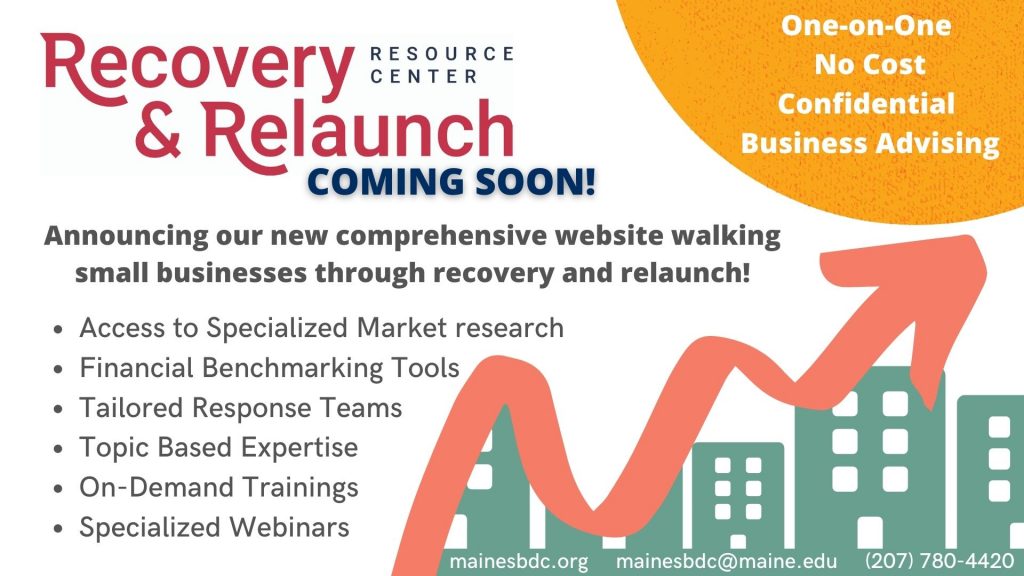 We are here to help you navigate the relaunch and recovery of your small business. Let us assemble a response team of experts for you.
Last Updated: 8/3/2020
NEW: GRANTS FOR SMALL BUSINESSES
Maine Micro-Enterprise Grant Program: Maine SBDC & Maine DECD are providing up to $5,000 to businesses that have experience revenue loss due to COVID. Eligible businesses must have five or fewer employees and meet income and location requirements. Funds are available on a first-come-first-serve basis. More info here.
Maine Economic Recovery Grant Program: This program provides grants for businesses and non-profit organizations that demonstrate a need for financial relief as a result of COVID. Grants will be distributed based on a business's demonstrated losses as a pro-rated percentage of the total losses reported by qualified applicants. The grants are intended to assist in sustaining the viability of Maine businesses and non-profits. The program is not intended to replace lost sales. More info here.
Other Local Grant Options: We've created a list of all available local grant and loan programs for your business. Read more here.
NEW: PPP APPLICATION VIDEOS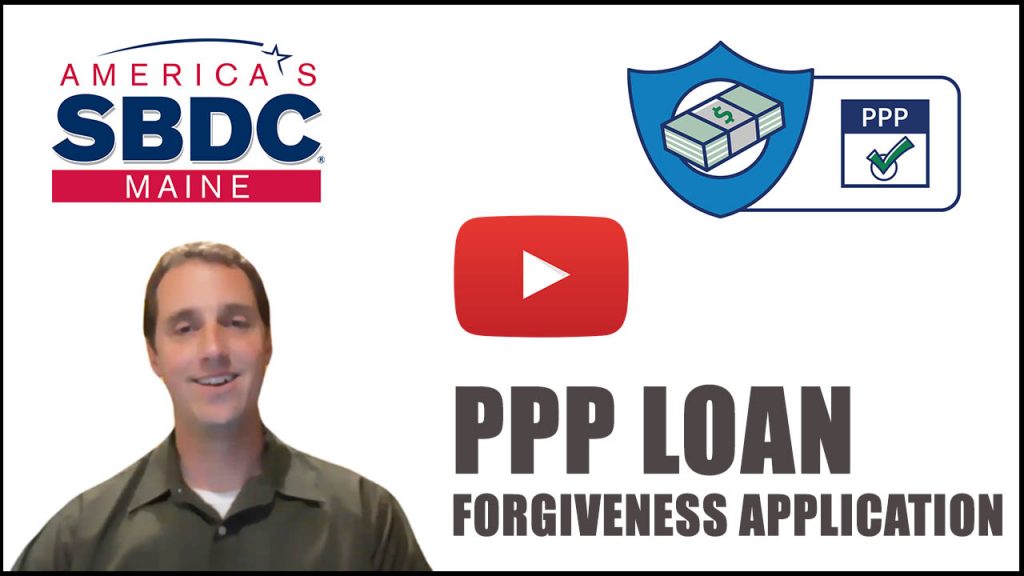 One program, two forgiveness application forms. Which form is right for your business? Where do you find the forms? How do you fill out the applications properly? Watch videos here.
TO-
DO LIST:
MANAGE CASH FLOW
Assess your cash position and future needs. Now is the time to conserve and reduce overhead. Plan to conserve your cash for the next 6-12 months.
Talk to your creditors, vendors and suppliers to discuss deferring payments. Do not ignore bills. Plan for your presumed inability to pay rather than waiting until payment is due and you are struggling to find the cash.

Do NOT cash out retirement accounts, rack up credit card debt, or take out high-interest payday loans. There are other, less costly alternatives.
ACCESS DISASTER GRANTS & LOANS 
Information on Maine's Micro-Enterprise Grant here
Information on Local Grant Programs here
Key information on SBA's Economic Injury Disaster Loan (EIDL) here.
Key information on SBA's Paycheck Protection Program (PPP) here.
FAME's Business & Consumer Relief Programs are here.

Talk to your town or city and find out what they are doing for emergency response and relief efforts for small businesses. Inquire about any funds you can apply for at the municipal level.
UPDATE YOUR BUSINESS & MARKETING PLAN
Consider how your business has been affected by COVID and how you will continue to respond in the future by updating your business plan. Information on business planning here
Consider how your customers and markets may have changed. How will you connect with them? What changes need to be made to continue to generate sales for the next 6-12 months? Here's 10 digital marketing tips you should be focusing on right now. 
OTHER HELPFUL INFORMATION
PAST WEBINARS
We know this is an uncertain and challenging time for Maine businesses. You are not alone. Your SBDC business advisor can guide you to current and future resources available. No-cost, confidential business advising is available virtually through email, phone and videoconferencing.
Request Advising