The Maine Department of Economic & Community Development (DECD) in partnership with the Maine Small Business Development Centers (SBDC) will provide grants of up to $5,000 for businesses with five or fewer employees, with an owner whose income is in the low to moderate range as defined by the Department of Housing and Urban Development (HUD).
Eligibility criteria include:
Must be a Maine business and resident
Must demonstrate a revenue loss as a direct consequence of COVID-19. Funds cannot duplicate those received from other federal, state or local programs (including other CDBG funds).
Must have five or fewer employees including the owner(s)
Must have been in business as of December 1, 2019
Must have a DUNS Number, which can be obtained here http://fedgov.dnb.com/webform
Owner's household income must be low/moderate as defined by HUD as verified by 2019 or 2020 tax return. Please see income eligibility by county (opens in new tab). Total annual household income must not exceed these limits
Where to Start?
You must meet with a Maine SBDC business advisor to determine eligibility and submit an application. Connect with a business advisor who can help you apply. 
Funds are available on a first-come, first-serve basis.
SBDC will provide appropriate auxiliary aids to persons with disabilities and translations to persons with Limited-English Proficiency where necessary to afford such persons an equal opportunity to apply.  If you need such aid please contact mainesbdc@maine.edu or 1-800-679-7232.
How can the grant be used? 
Businesses may use the grant money for working capital which includes fixed debts, payroll, accounts payable, and other bills that can't be paid due to the disaster's impact. 
How much can I apply for?
Businesses can apply for grants up to $5,000. You must demonstrate revenue loss as a direct consequence of COVID-19. Funds cannot duplicate those received from other federal, state, or local programs (including other CDBG programs). 
Where is the funding from these grants coming from?
These funds are made possible as part of the federal CARES Act for its Community Development Block Grant (CDBG) program. The funds for the program are being distributed through Androscoggin Valley Council of Governments (AVCOG), Coastal Enterprises, Inc. (CEI), Northern Maine Development Commission (NMDC), and Southern Maine Planning & Development Commission (SMPDC).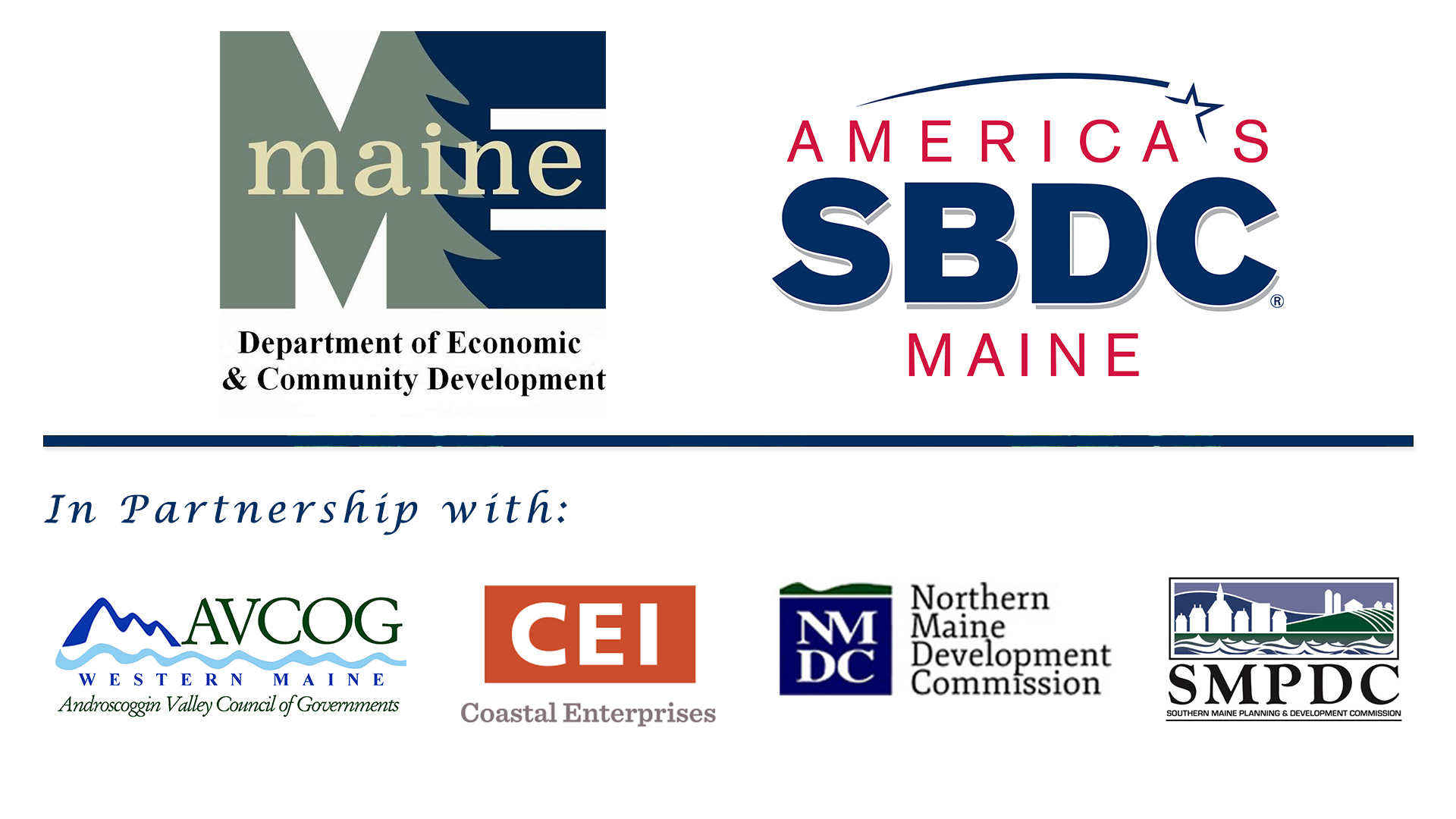 Ready to apply? Need help? Contact your SBDC advisor. Request advising here.