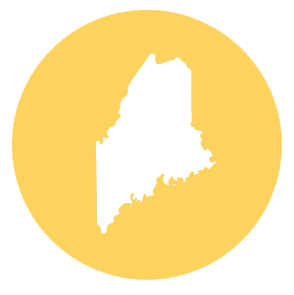 MAINE SBDC 2021 ANNUAL REPORT
Facing Challenges
Finding Opportunities
The economic fallout of the lingering pandemic continues to hit small businesses hard. Supply chain disruptions, tightened labor markets and increasing inflation prove additional hurdles for already strained businesses. Small business owners work to reclaim stability and balance, evolving their businesses and making progress in small steps. 
Almost 3,000 of these tenacious entrepreneurs and small business owners turned to the Maine SBDC in 2021 for guidance through these challenges and more. We helped entrepreneurs to find their financial footing, to increase operational efficiency, and to position themselves for sustainability.  
Maine SBDC business advisors serve as a sounding board, a cheerleader, and a voice of reason. They educate and inspire clarity and confidence. As we move into whatever the next phase of our recovery may be, you can count on our team to be there, working to help build a brighter future for Maine's economy. 
THE MAINE SBDC TEAM
Serving small businesses remotely in 2021

Mark Delisle
State Director


Jennifer Boutin
Associate State Director of Operations

Shannon Byers
Center Director & Business Advisor

Peter Harriman
Center Director & Business Advisor

Brandon McDonald
Center Director & Business Advisor

Lori Allen
Center Director & Business Advisor, Auburn


Christine Cole
Business Advisor, Portland

Susan Degrosseilliers
Business Advisor, Portland


Anne Lancaster
Business Advisor, Biddeford


Alison Lane
Business Advisor, Bangor


Ann McAlhany
Business Advisor, Bangor


Christina Oddleifson
Business Advisor, Portland

Peter Piconi
Business Advisor, Waterville

Raynor Large
Business Advisor, Brunswick

Jenn Stein
Business Advisor, Wiscasset


Stephanie Case
Admin & Data Manager

Elise Devon
Director of Finance & Grant Management

Kelsey Riordan
Project Coordinator
Serving & Supporting
Serving all of Maine's entrepreneurs and small businesses, including those in underserved markets. Business advisors worked with almost 3,000 clients to provide the unique assistance needed in order for them to achieve their goals. In 2021, Maine SBDC clients consisted of…
52% Women Entrepreneurs
23% Young Entrepreneurs (35 years or younger)
19% Entrepreneurs with Low-to-Moderate Income
10% Minority Entrepreneurs (Nonwhite/Hispanic)
8% Veteran & Military-Connected Entrepreneurs
7% Entrepreneurs with Disabilities
1% Out of State Entrepreneurs (Relocating to Maine)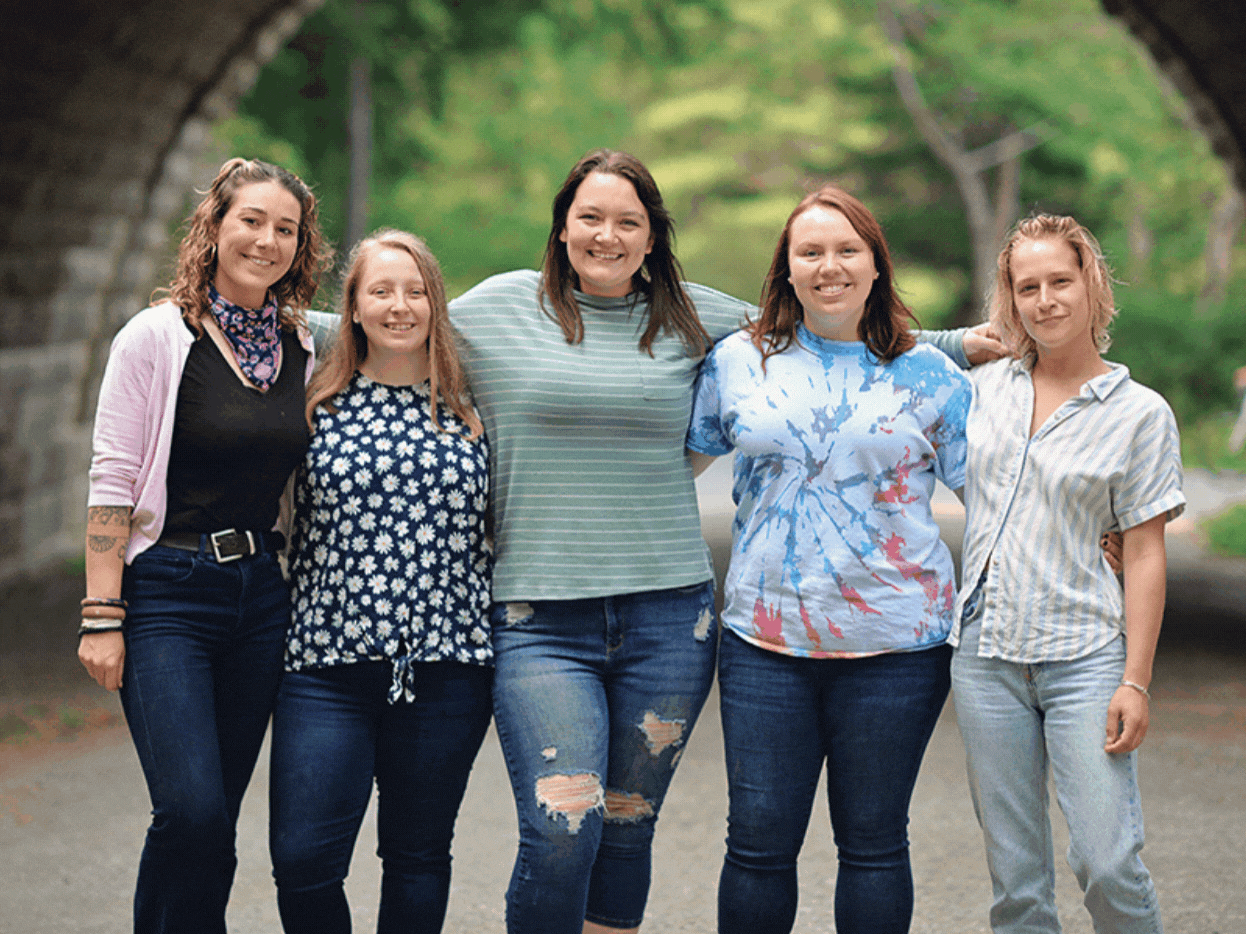 Making an Impact
Making an impact in communities across Maine: With the guidance and expertise of business advisors throughout Maine, entrepreneurs develop the skills necessary to meet their goals, create successful businesses, and improve the local economies in which they reside. In 2021, business advisors spent nearly 12,000 hours providing one-on-one guidance to 2,953 clients. This work helped to start 136 new businesses and create and save 917 jobs.



Access to Funding & Pandemic Relief
In 2021, Maine SBDC helped small businesses access more funding than in any other year in the program's history. Business advisors helped Maine's entrepreneurs access nearly $48.8 million in funds to help their small businesses start, grow and stay afloat.  Approximately 31% of this funding was through pandemic relief loans and grants such as the Paycheck Protection Program, Economic Injury Disaster Loan, Maine's Economic Recovery Grant, and the Micro-Enterprise Grant program.



Inspiring Confidence
Business advising inspires clarity and confidence to build sustainable businesses: Over 96% of clients said they would recommend their business advisor. Clients comment on the insightful, helpful, and knowledgeable advising services. After meeting with a business advisor, clients feel supported, encouraged, and are inspired to more confidently run their businesses.
I now feel empowered to see this business through into sustainable success, and also follow through with other bigger picture goals that, prior to working with Alison and Maine SBDC, felt lofty and overwhelming. Alison's guidance has encouraged me to view my goals as tangible plans and given me access to the tools and resources I require to build my businesses and work toward developing real social impact and generational wealth.
– Kareem Dieng, Rising Sun Adventure Tours
New Accessible Education
Providing easy access to free educational opportunities on subjects that matter to Maine business owners: Maine SBDC is dedicated to empowering and educating business owners to start and operate sustainable businesses. To aide in this mission, twelve on-demand e-courses were released in 2021. These courses are available 24/7 and guide business owners on the essentials of owning and operating a successful small business in Maine. These courses paired with our 99 live webinars and expansive YouTube channel help provide accessible information to business owners across Maine and beyond.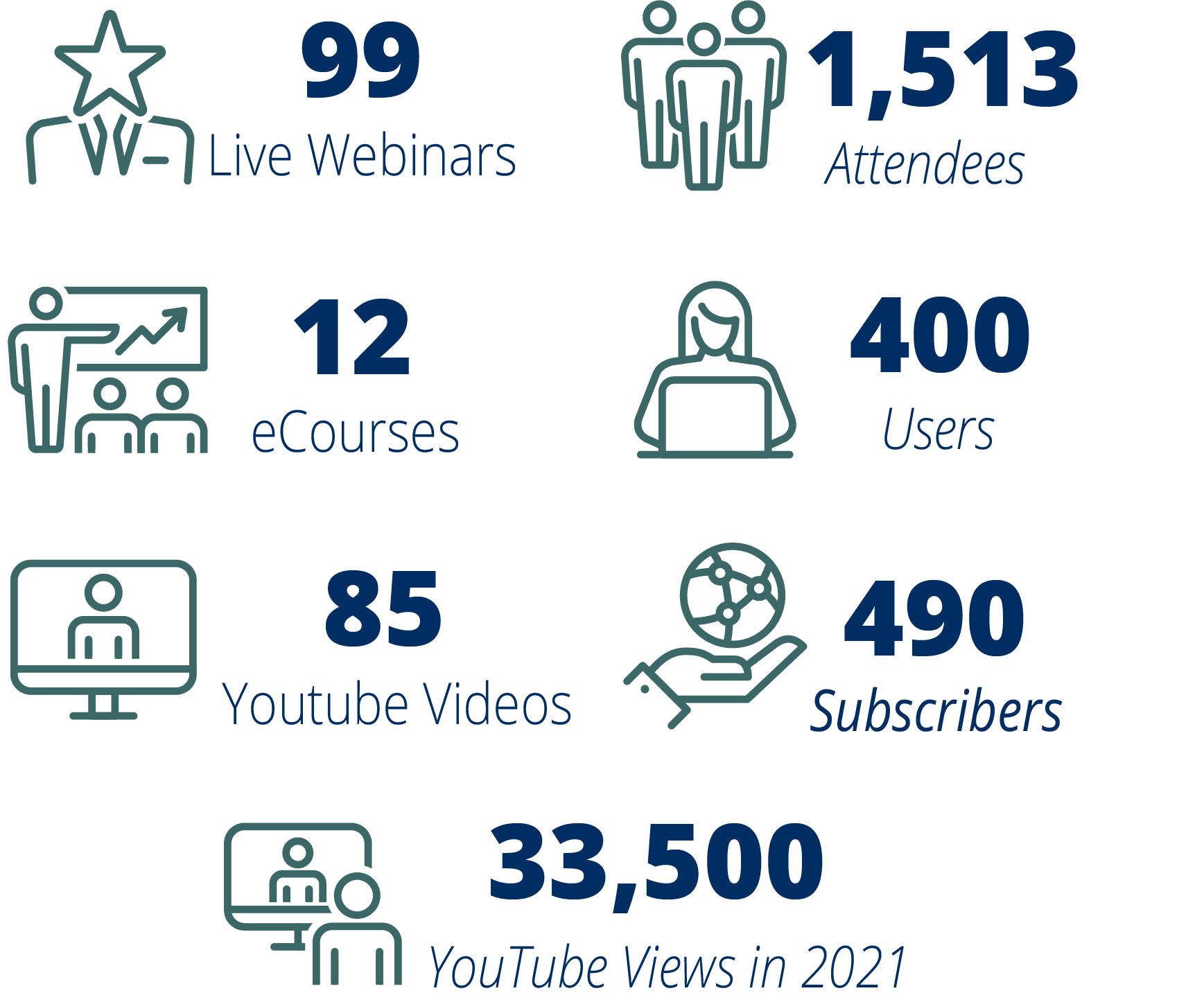 Return On Investment
Return on investment for the Maine SBDC is evaluated, analyzed, and reviewed annually through an independent study conducted by Dr. James Chrisman at Mississippi State University. His findings are based on information provided by a survey of clients meeting with a Maine SBDC business advisor for at least five hours. Dr. Chrisman's most recent report indicates that for every dollar invested in the Maine SBDC, $3.22 was returned in incremental tax revenue.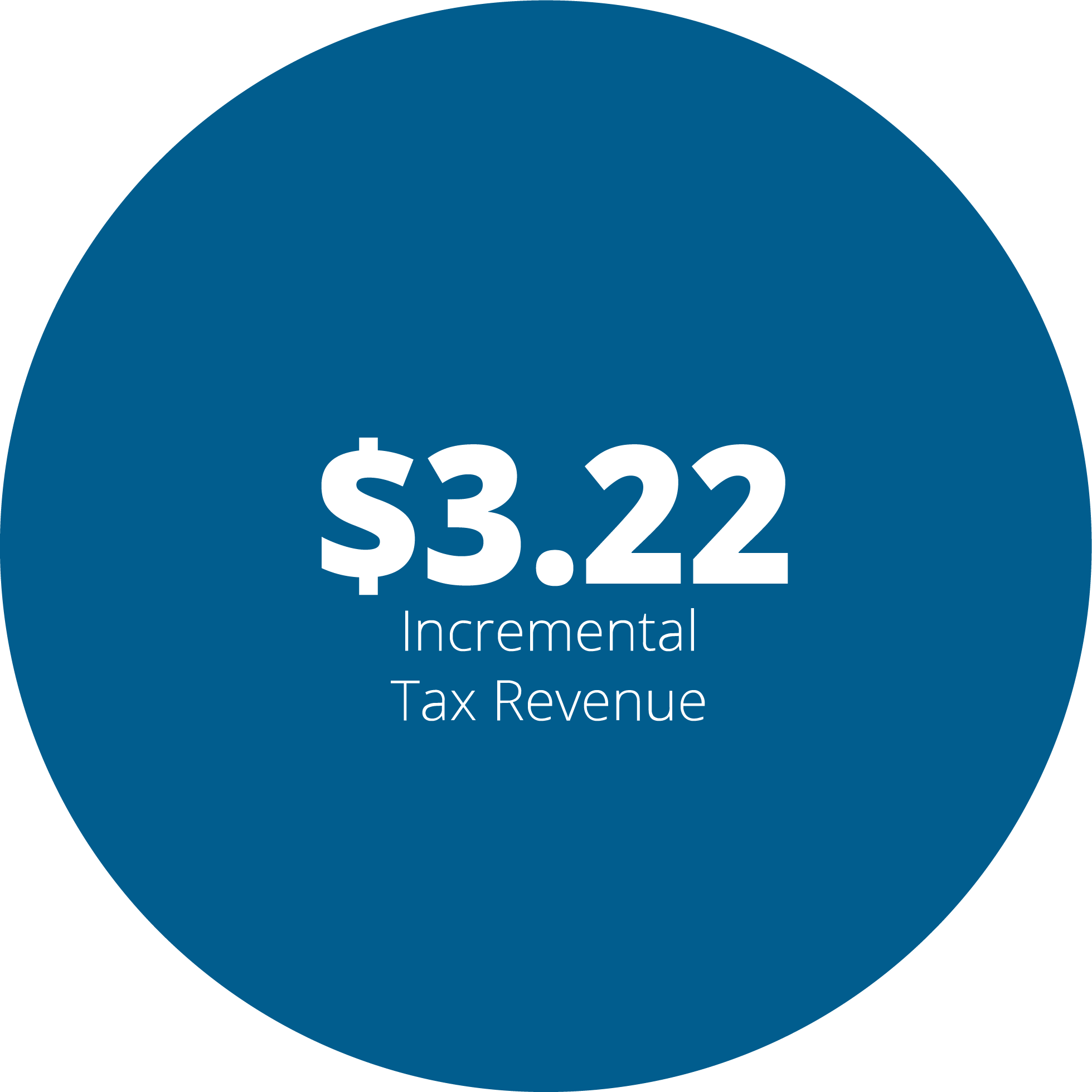 For every dollar invested in the Maine SBDC, $3.22 was returned in incremental tax revenue.
– Dr. James Chrisman, Mississippi State University
5-Year Trends
Almost 3,000 entrepreneurs turned to the Maine SBDC in 2021 to help navigate the process of starting, managing, or growing their businesses. With the guidance and expertise of business advisors located throughout Maine, these entrepreneurs develop the skills necessary to meet their goals, create successful businesses, and improve the local economies in which they reside. The program's impressive results year after year stand as proof of the strength of these advisor-client relationships.
"When I reached out to SBDC our business was just in the start up phases and we were brand new entrepreneurs. I knew we needed help coming up with a comprehensive and effective business plan and obtaining funding to help keep us afloat as our business grows through the slower fishing months. Tina jumped in right away and helped review our business plan making sure we were setting ourselves up for success."
– Hallye Anderson, Game Fish Guide
Client Composition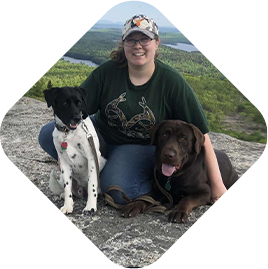 "I feel like my dreams are becoming a reality, and I can't thank you enough."
– Mackenzie MacDougal, Mackenzie's Mannered Mutts
Financial Overview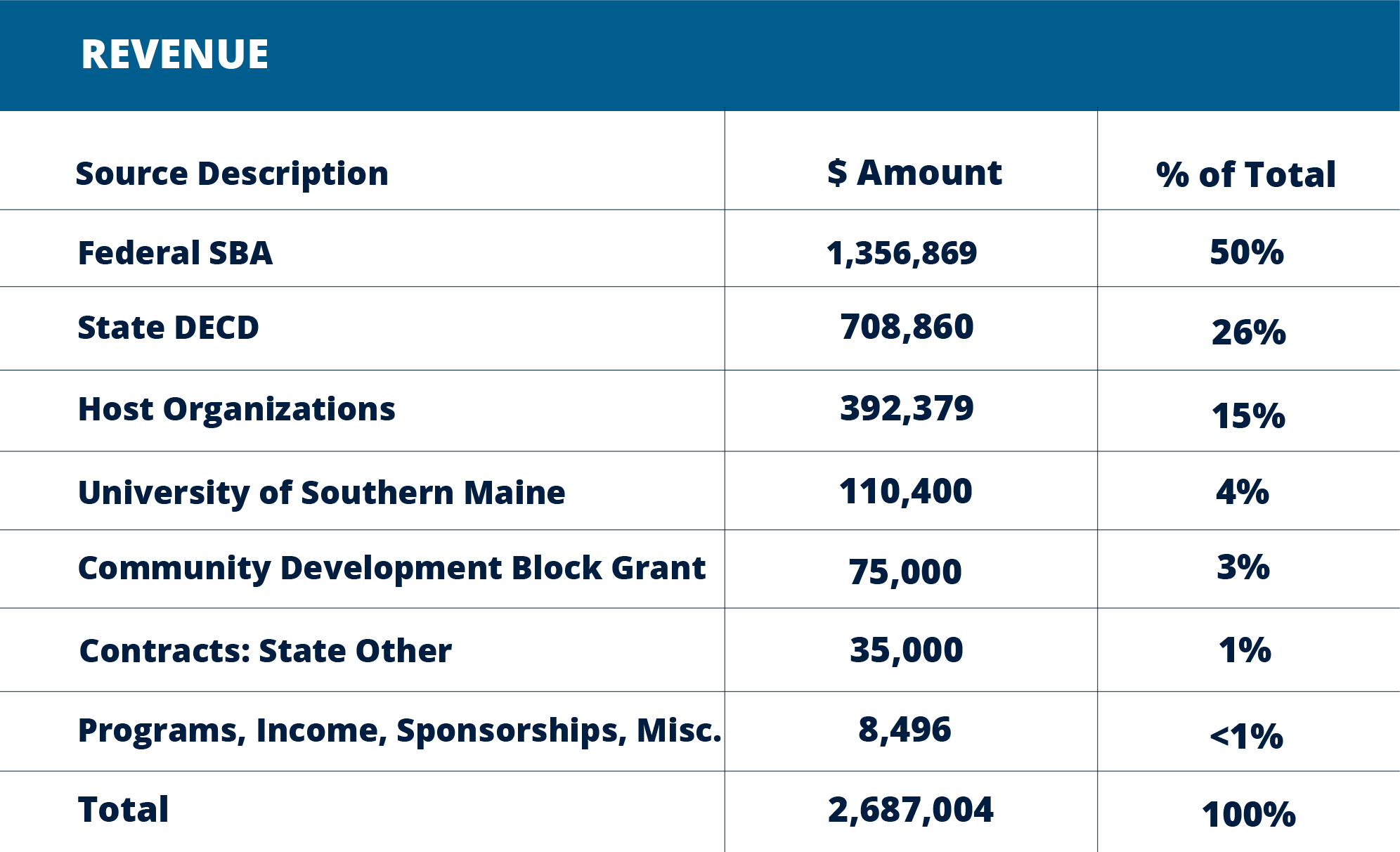 Excludes USM cost share and in-kind contributions of $424,588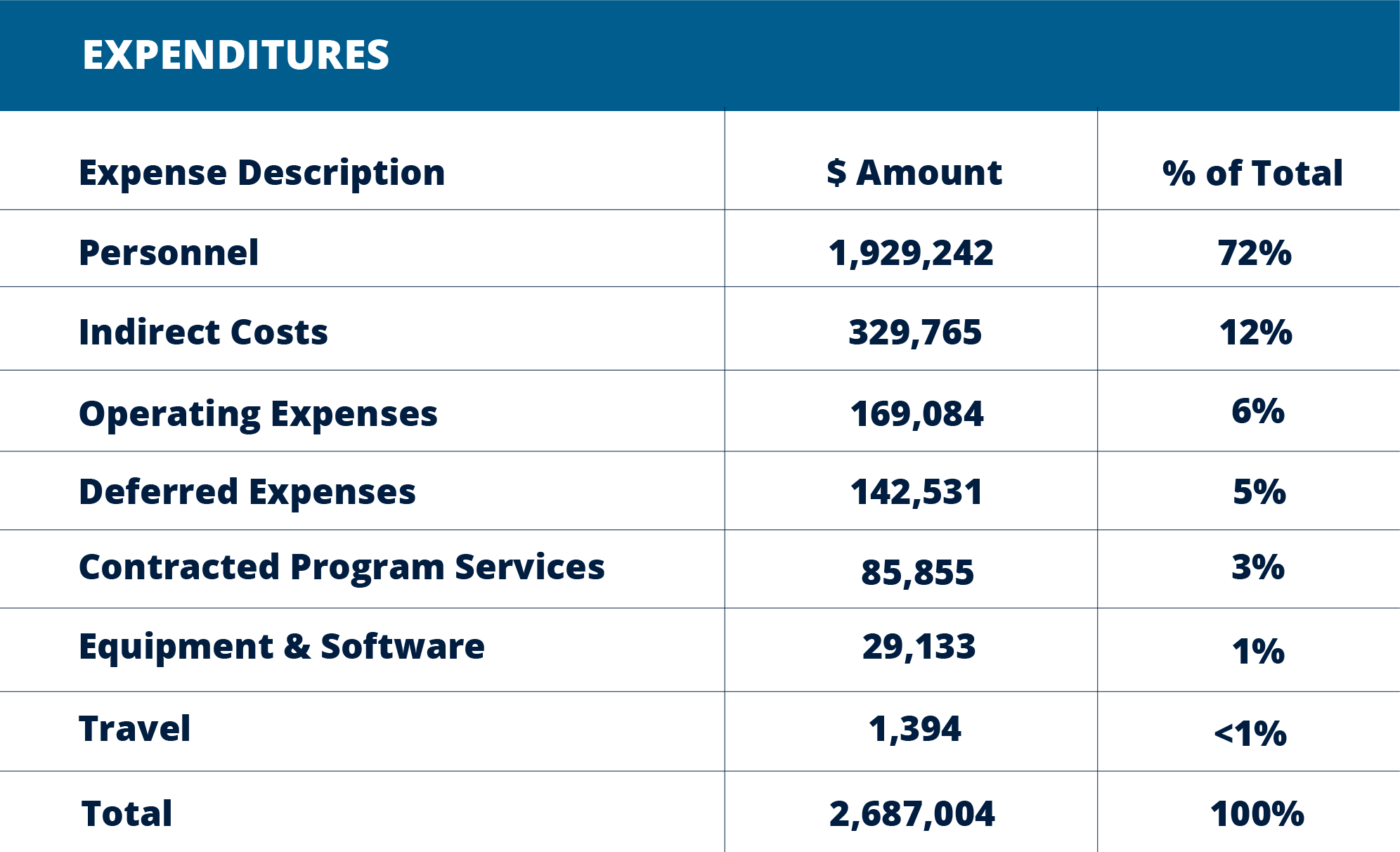 *Various project years normalized to calendar year format
The SBDC is a cooperative effort that leverages federal, state, and higher education resources to help individuals and small businesses to start, grow and succeed.
The U.S. Small Business Administration funds and administers the nationwide SBDC program to assist current and prospective business owners. Working with local SBA district offices, SBDC offers services tailored to local communities and individual clients to help promote entrepreneurship and small business growth.
The State of Maine provides funding through the Department of Economic & Community Development (DECD) to support the Maine SBDC program. Maine SBDC and DECD work together to support business development and economic growth throughout Maine by ensuring entrepreneurs and small business owners can confidently navigate the process of starting and growing their businesses.
Over 40 years ago, the University of Southern Maine (USM) piloted the Maine SBDC to provide essential management assistance and education to Maine's small businesses and entrepreneurs. Since those initial days, USM has continued to provide critical support and guidance on the operation of the SBDC program across the State.
The Maine Technology Institute (MTI) provides funding to the Maine SBDC program. Maine SBDC and MTI share common goals, including the development of individual entrepreneurs within the State of Maine towards sustainable economic growth.
Critical to the Maine SBDC's success are the partner organizations that staff our business advisors across Maine. These long term partners include:

Androscoggin Valley Council of Governments (AVCOG) has two SBDC business advisors. AVCOG is a regional planning agency serving Western Maine communities including Androscoggin, Franklin, and Oxford Counties.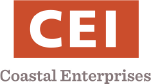 Coastal Enterprises, Inc. (CEI) has six SBDC business advisors located throughout Central Maine. CEI is a Community Development Corporation that helps grow good jobs, environmentally sustainable enterprises, and shared prosperity in Maine and other rural regions.

Northern Maine Development Commission staff has one SBDC business advisor. NMDC is a regional planning and economic development organization serving Aroostook and Washington Counties.